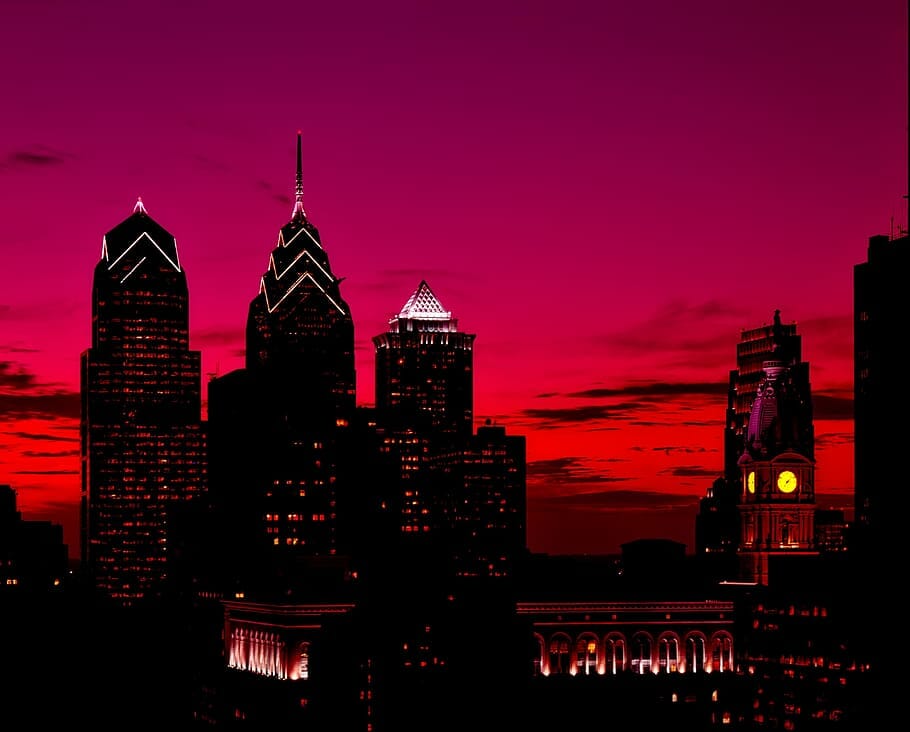 Table of Contents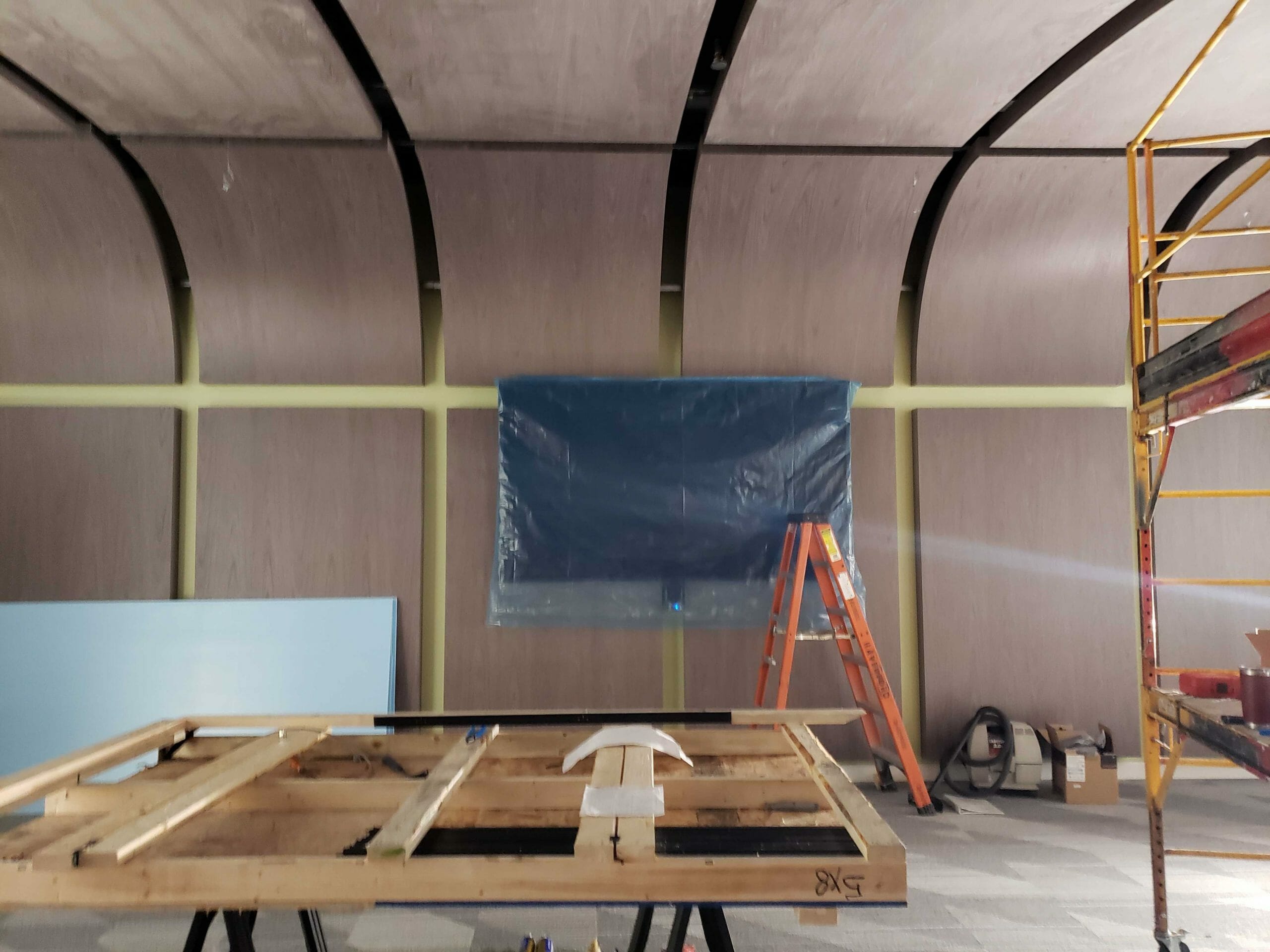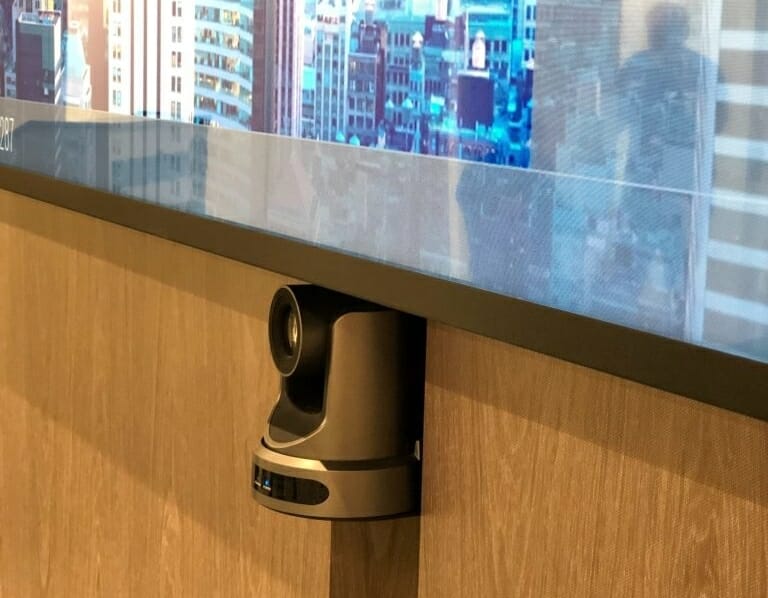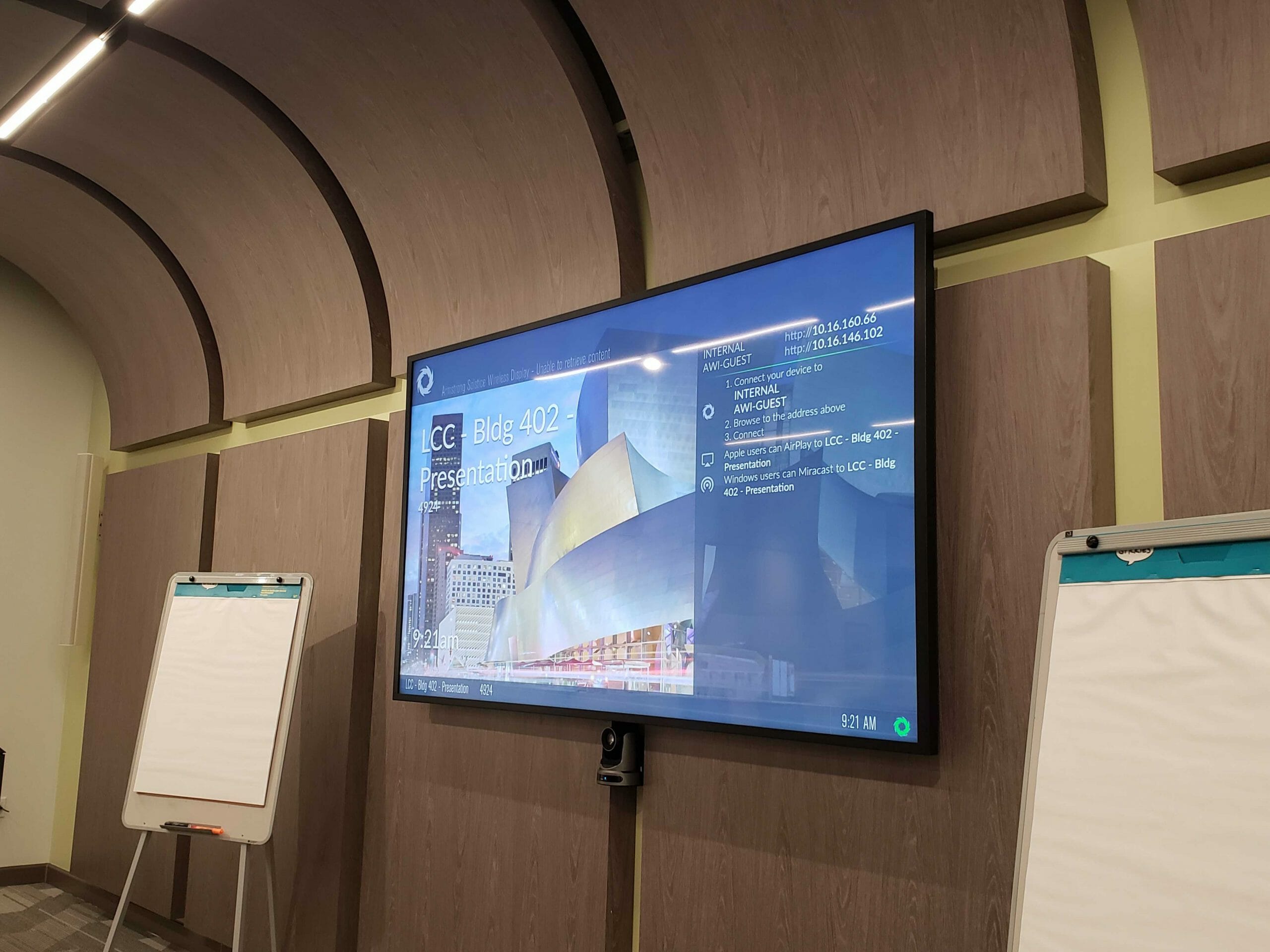 Large Meeting Space Conferencing Audio Visual Solution
In this space, Haverford Systems worked closely with the customer to design and install an excellent conferencing and presentation solution that includes two PTZOptics PTZ cameras tucked into the custom wooden wall panels, a 100" Planar flat panel display, wireless tabletop boundary microphones and ceiling speakers, a Crestron FLEX system integrating the Microsoft Teams user interface along with full room control from the touch panel.
Retirement Community Event and Presentation Audio-Visual Solution
In this space, since the residents "run the show", the customer was looking for a user friendly multipurpose system with state of the art technology.
This solution incorporates a PTZOptics PTZ camera to stream the event to the residents' closed circuit TV system, an Epson projector with 4K simulation, wireless tabletop boundary microphones and pendant ceiling speakers, a Crestron control system for full room control from the ipad touch panel, and an overflow area with a large flat panel on a motorized lift. It was also important to integrate with the assisted listening system.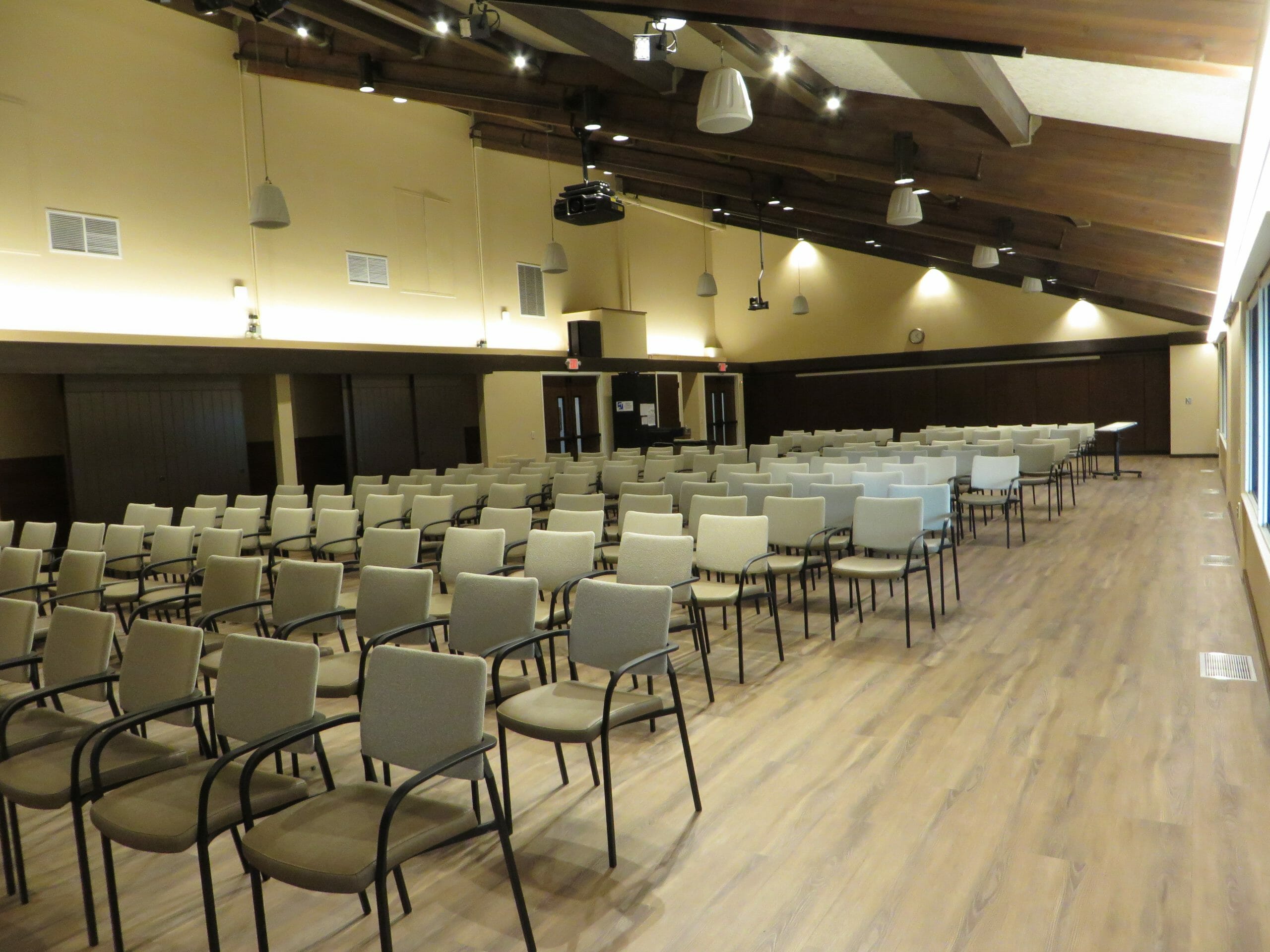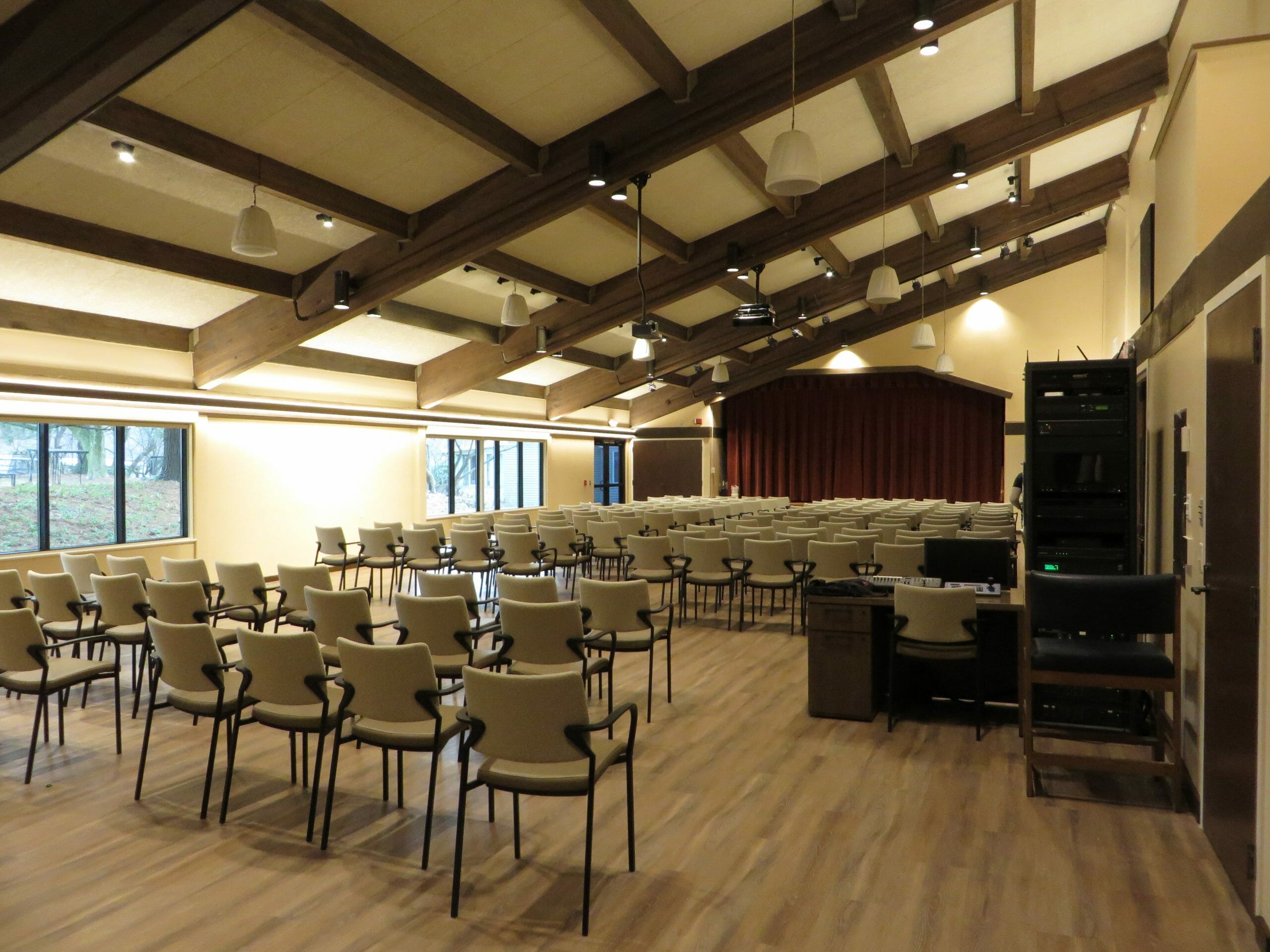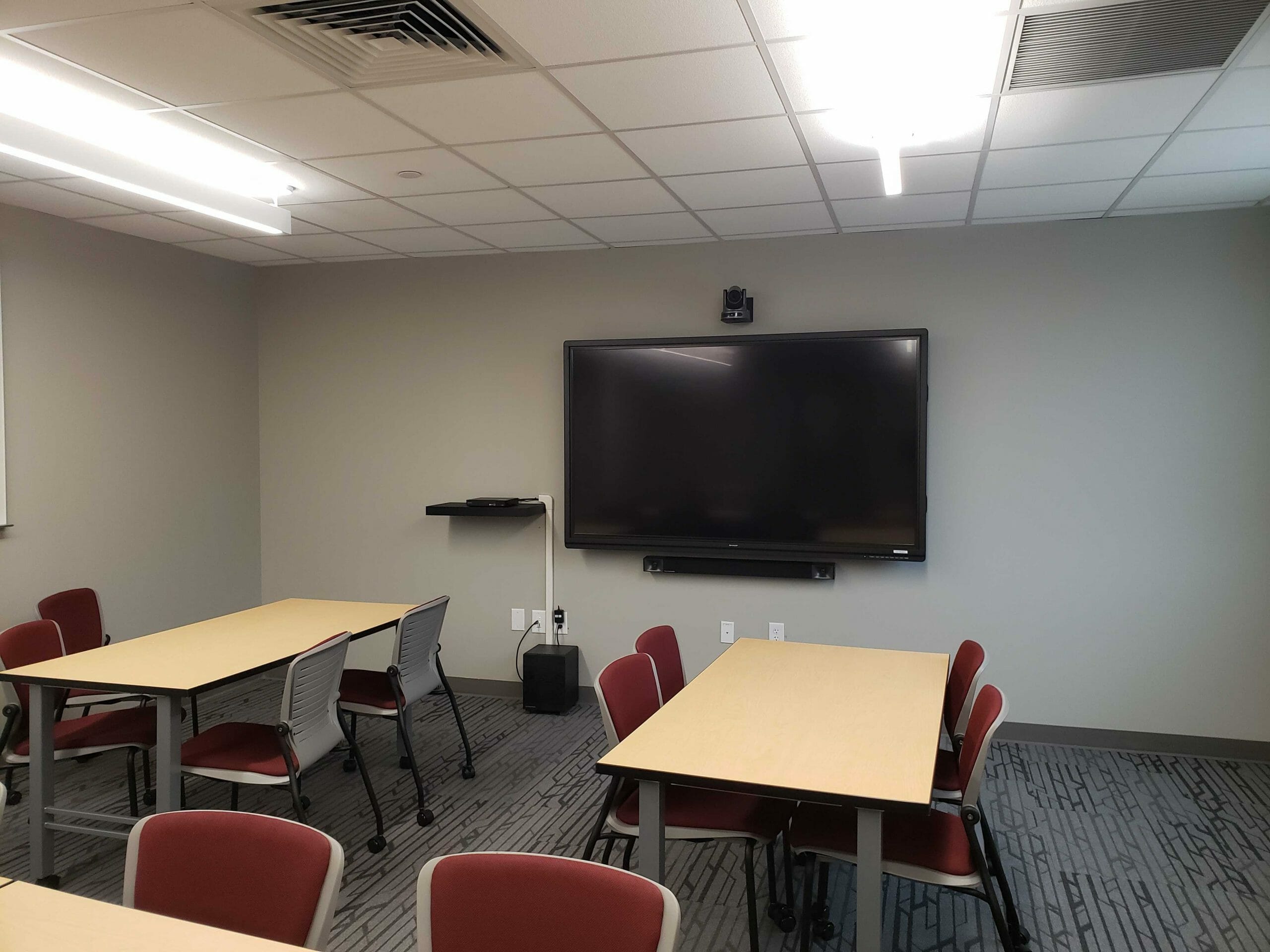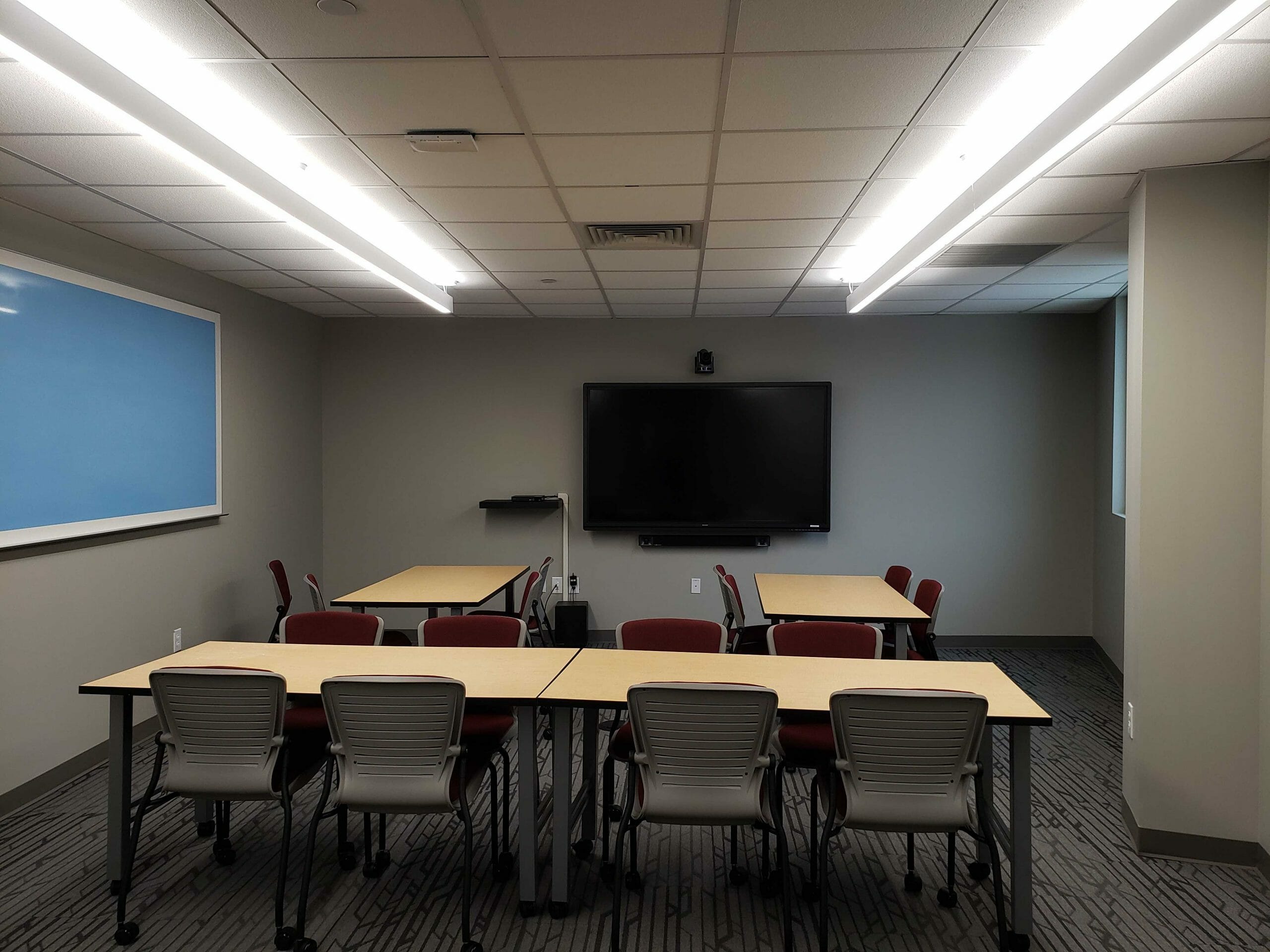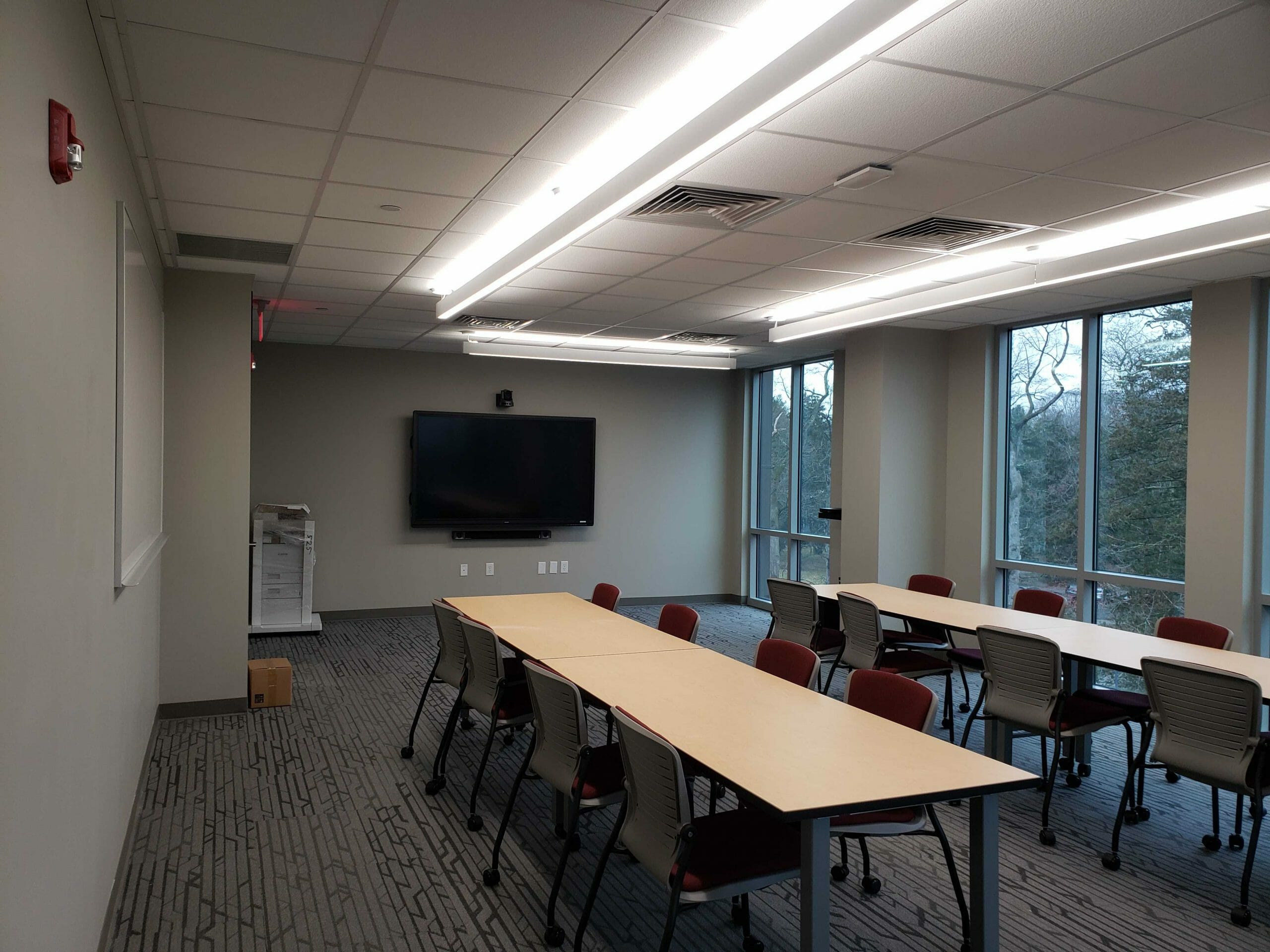 Higher Education Distance Learning Room
In these classrooms, the customer was looking for systems that would increase collaboration and engagement between in-room and remote students and professors.
Haverford Systems designed and installed solutions with Sharp Aquos Touch Boards, two PTZOptics cameras to show the professor and the students via Zoom for distance learning sessions, a wireless headset and handheld microphone, and a sound bar for superior audio from the far end and for content.
The classroom furniture is Spectrum Flex tables and chairs in university colors. They were configured in a way that students can interact but also see the class materials presented on the Sharp Aquos Boards.
Higher Education Boardroom Zoom Room
This is a showcase space for this college in a newly renovated building dedicated mainly to board meetings. The customer was looking for a high-end, cutting edge, yet affordable system that would work flawlessly without the need for constant IT support.
This room is a Zoom Room with an ipad to start Zoom meetings and present wirelessly from a laptop or smart device. There are wireless boundary table microphones to support full table coverage or meeting participants can place just enough microphones on the table for smaller meetings.
There is a 98" Planar flat panel display and a PTZOptics camera controlled from the Zoom Room application. High quality pendant speakers are strategically placed between hanging ceiling tiles for a sleek finish.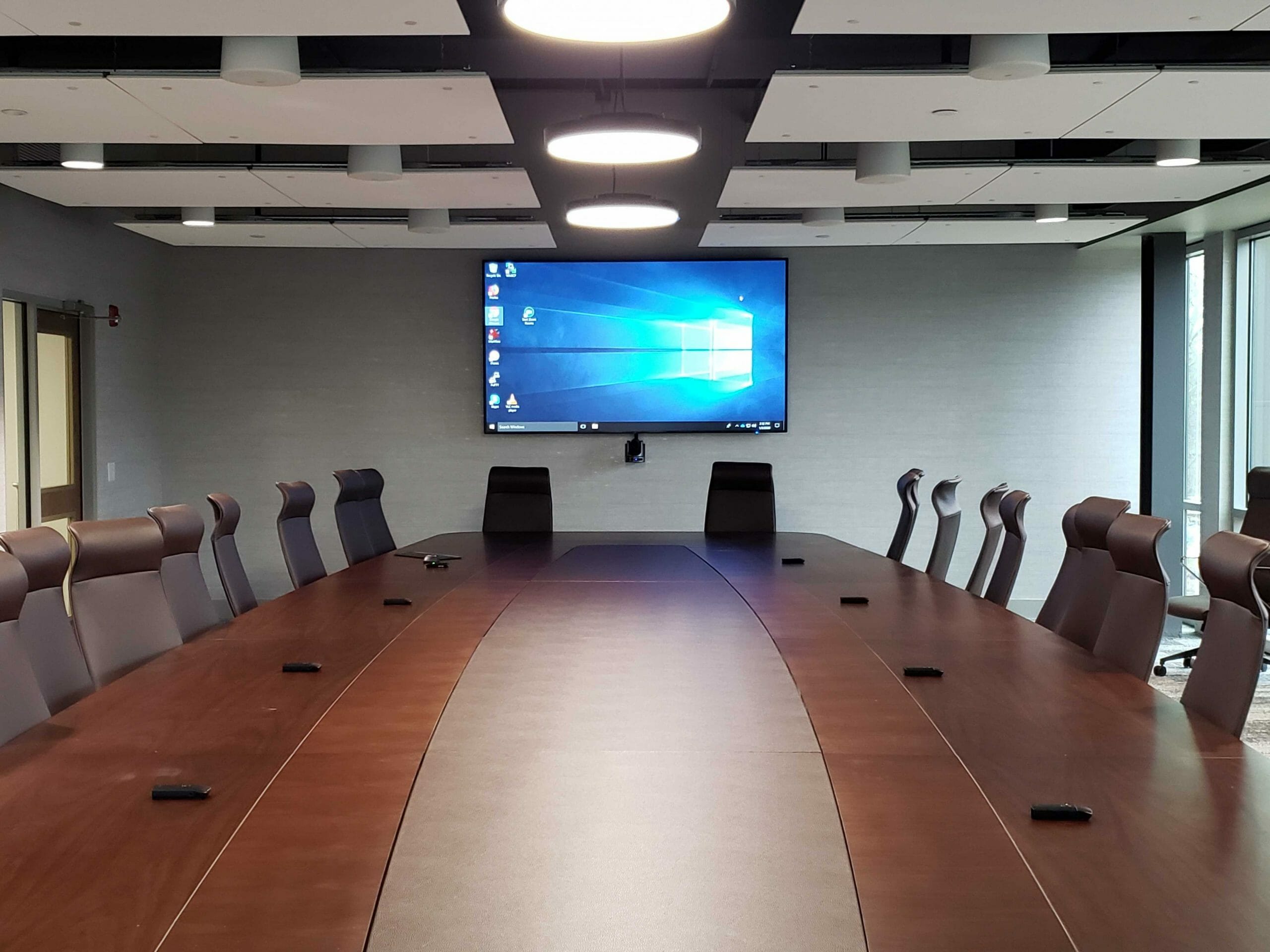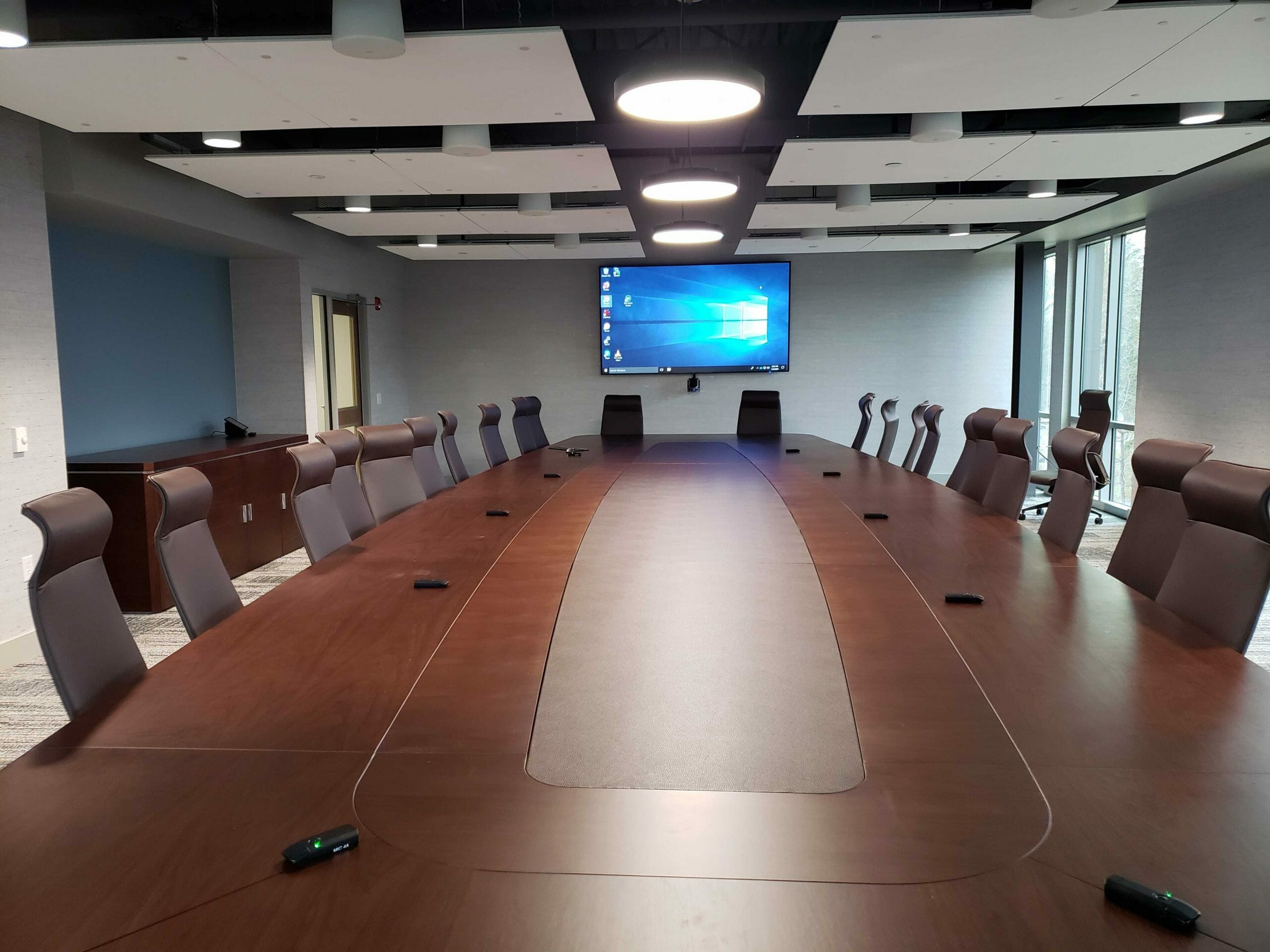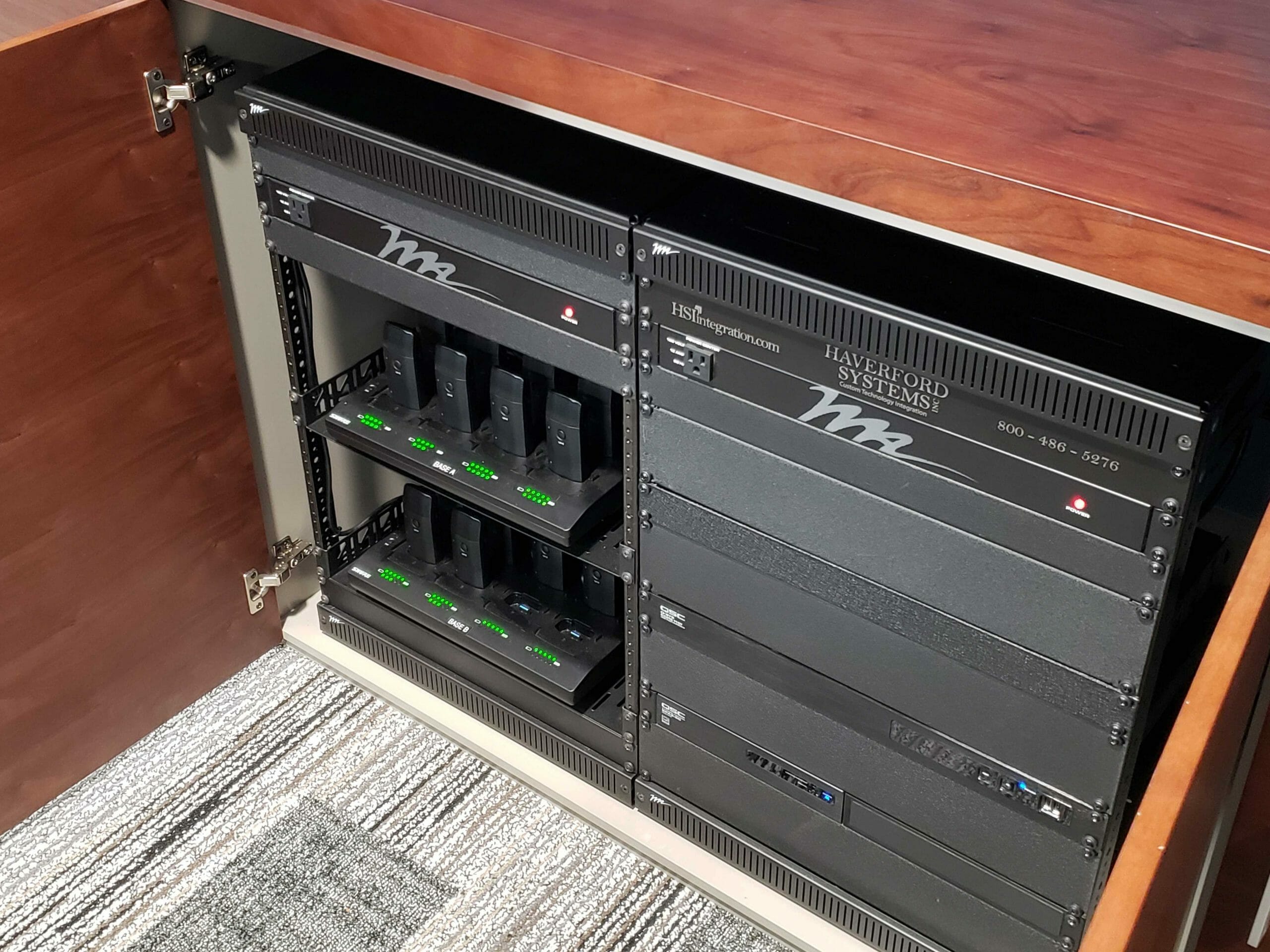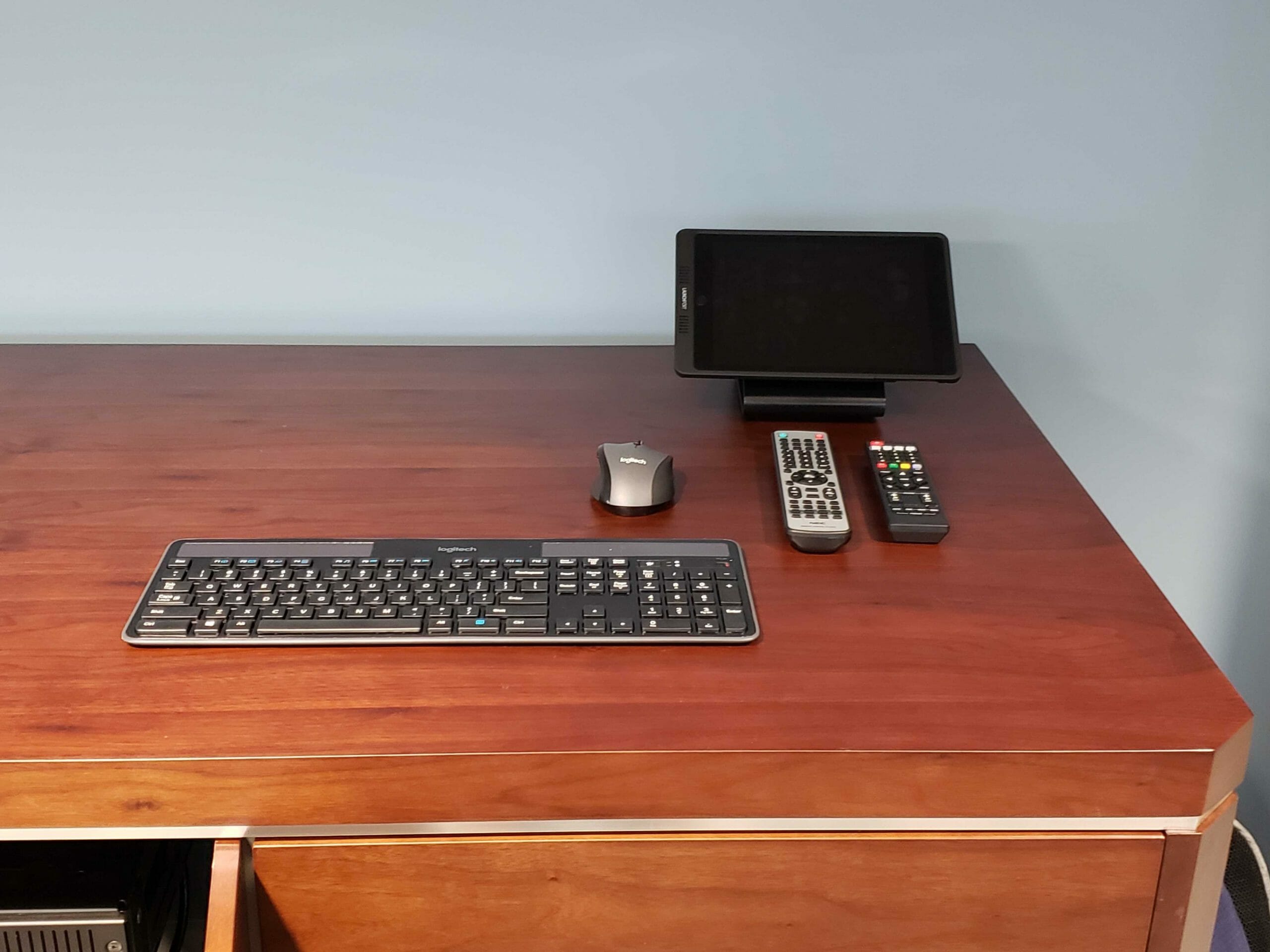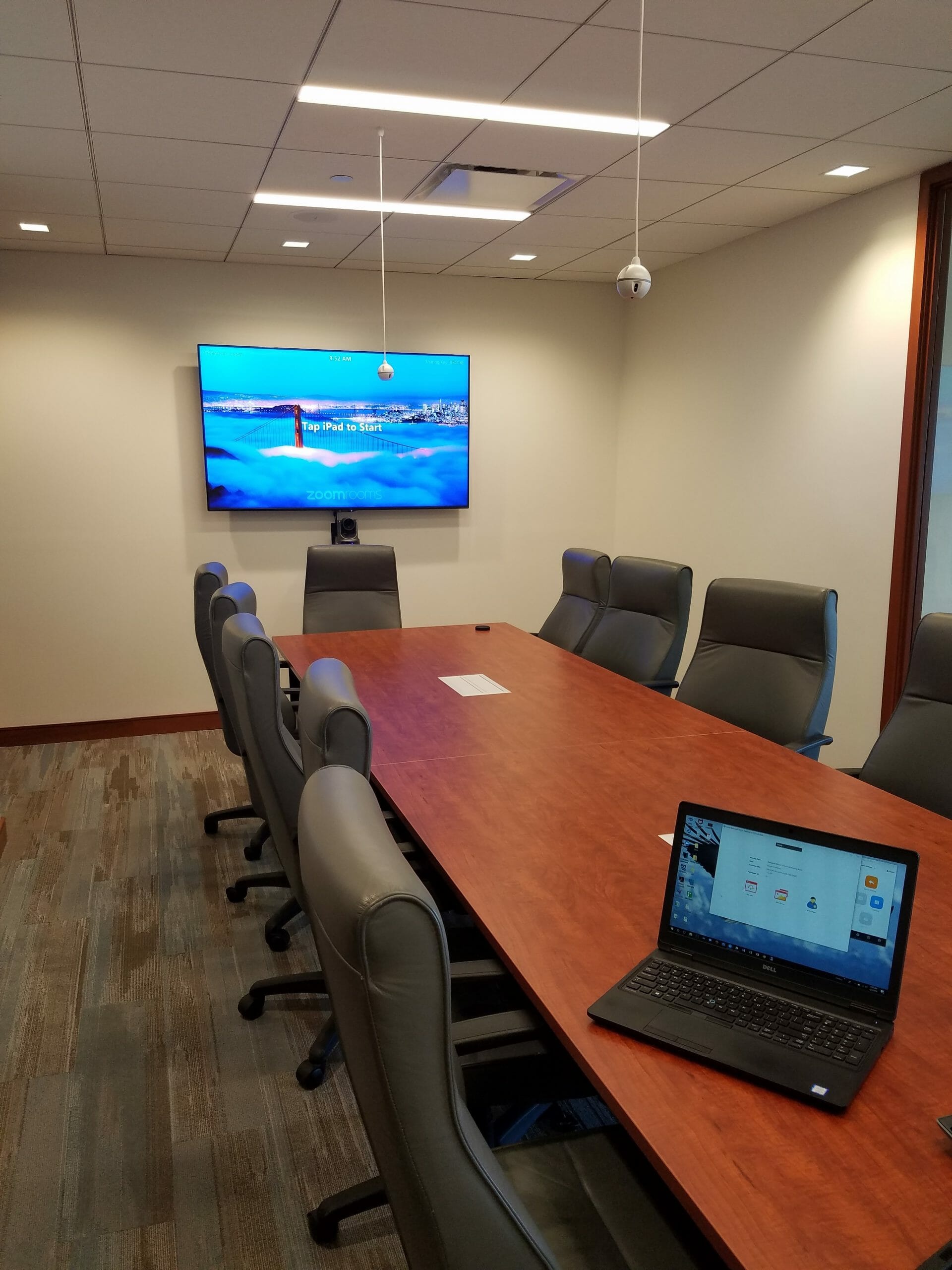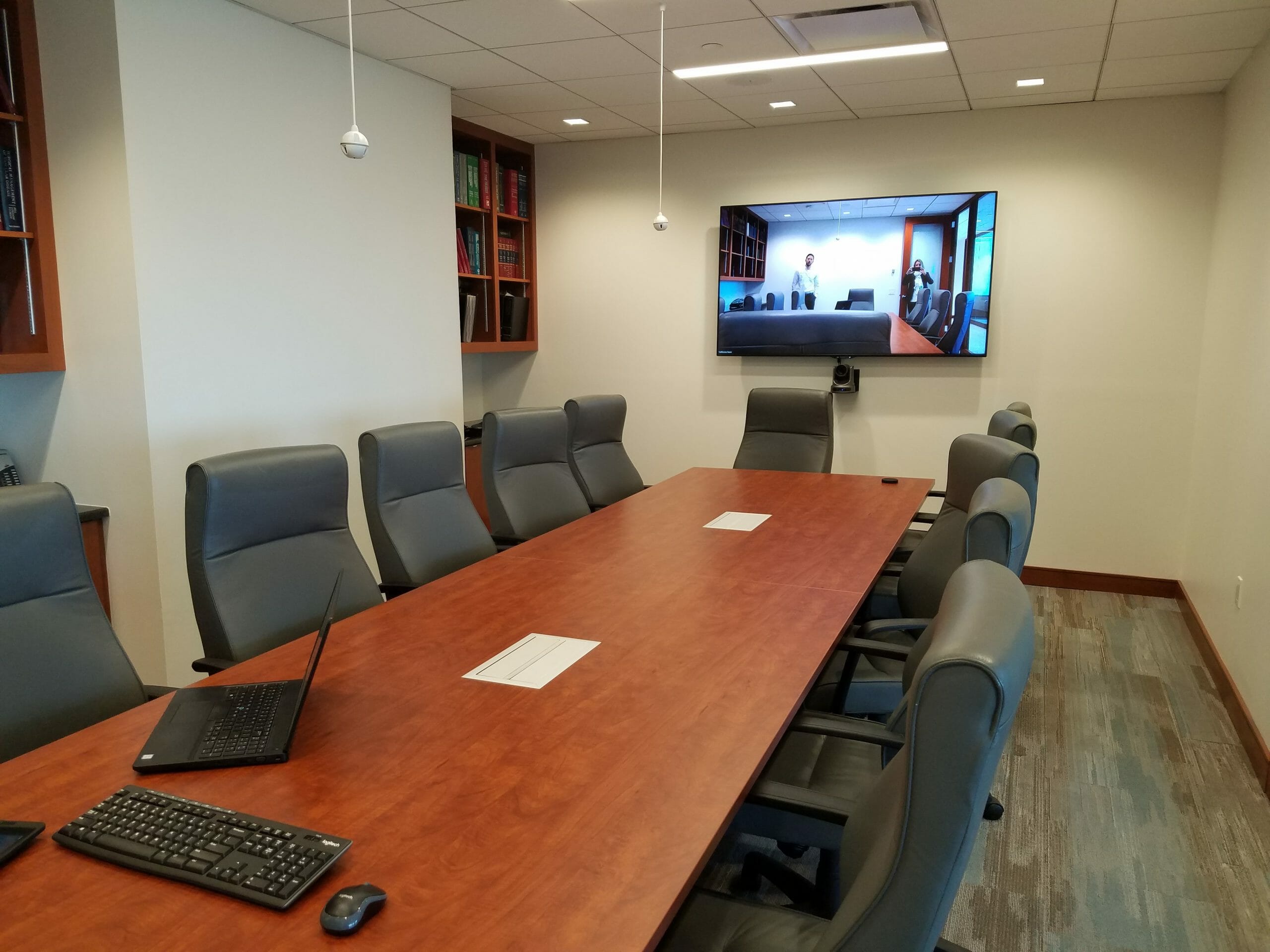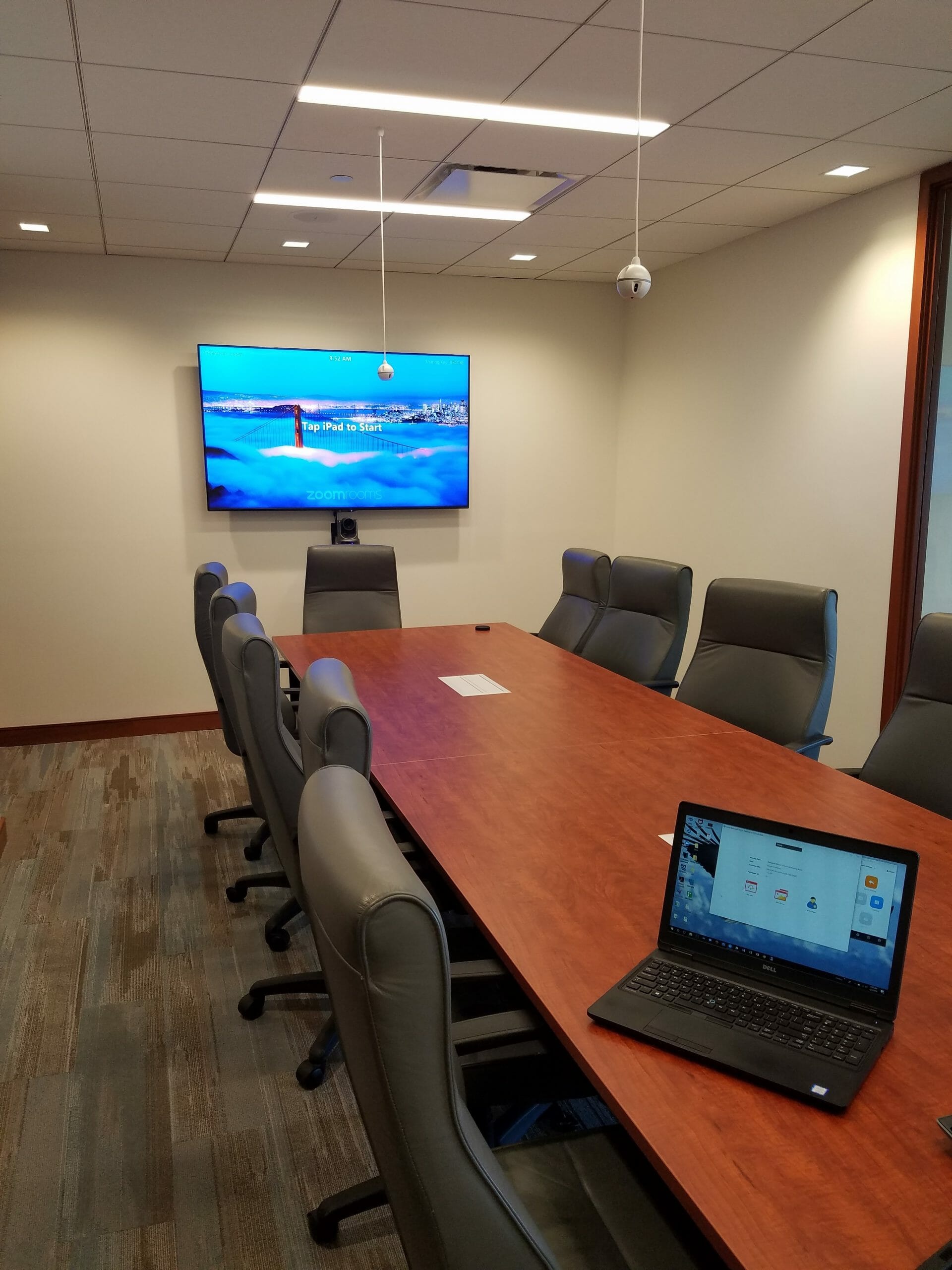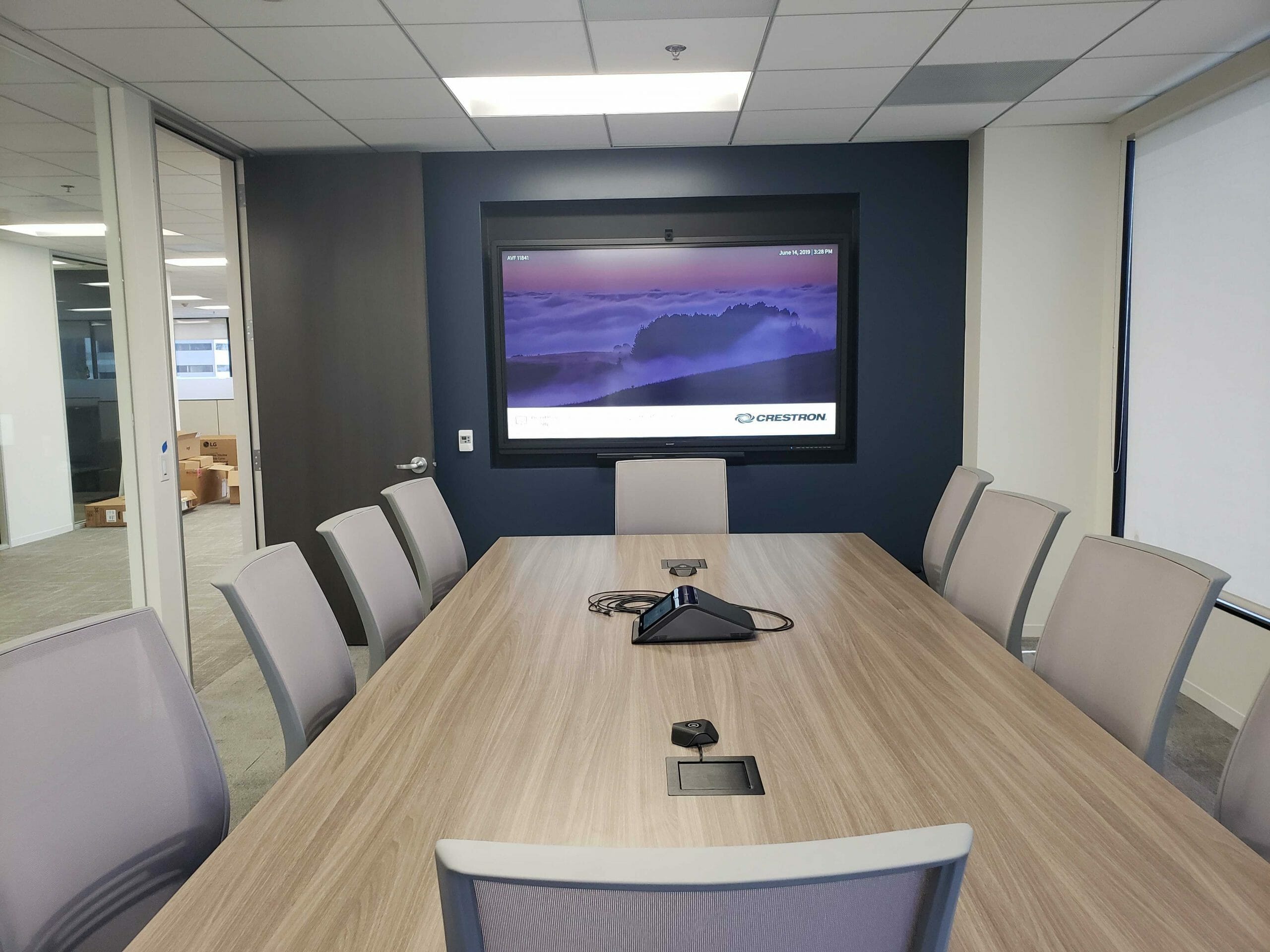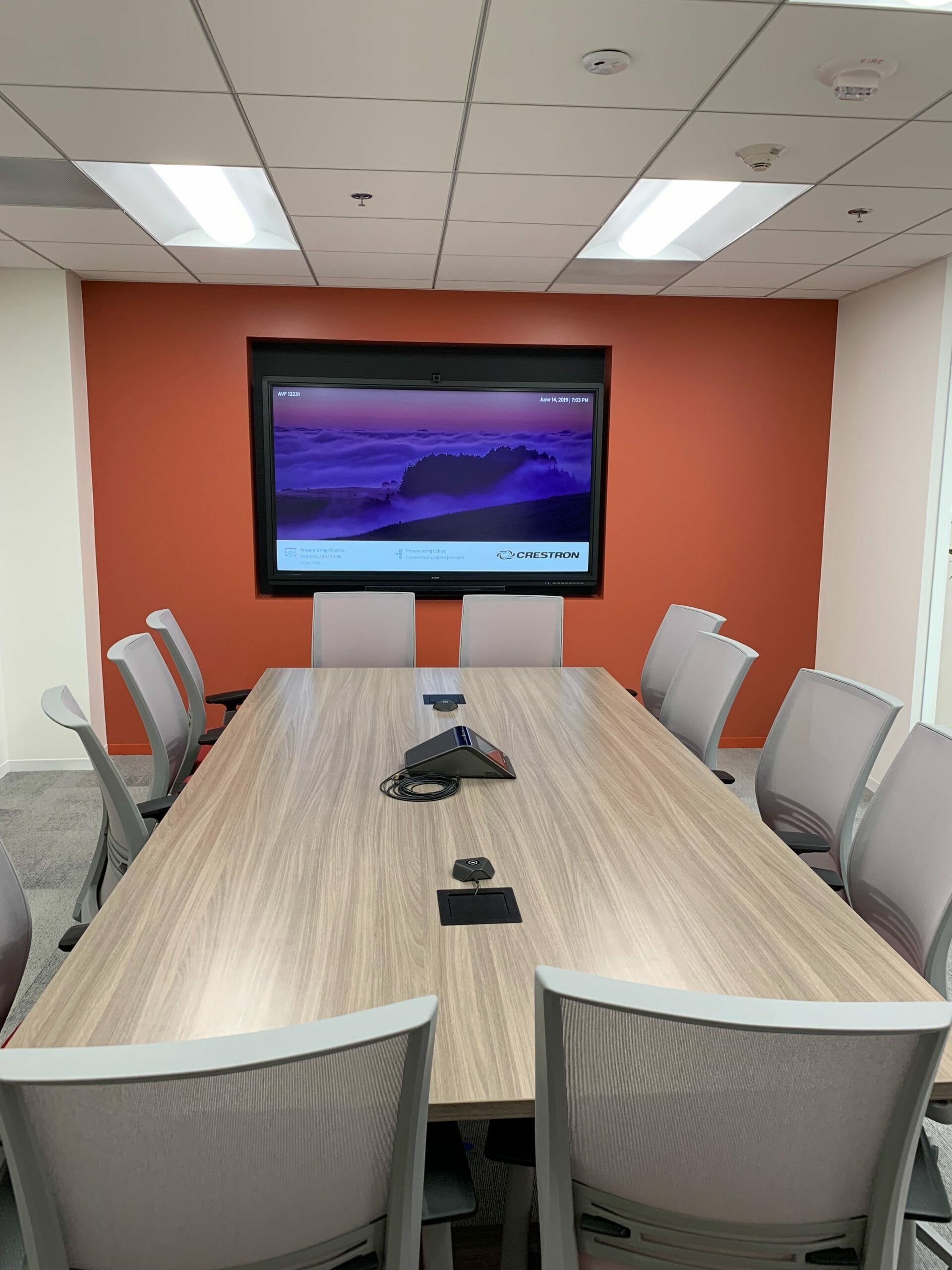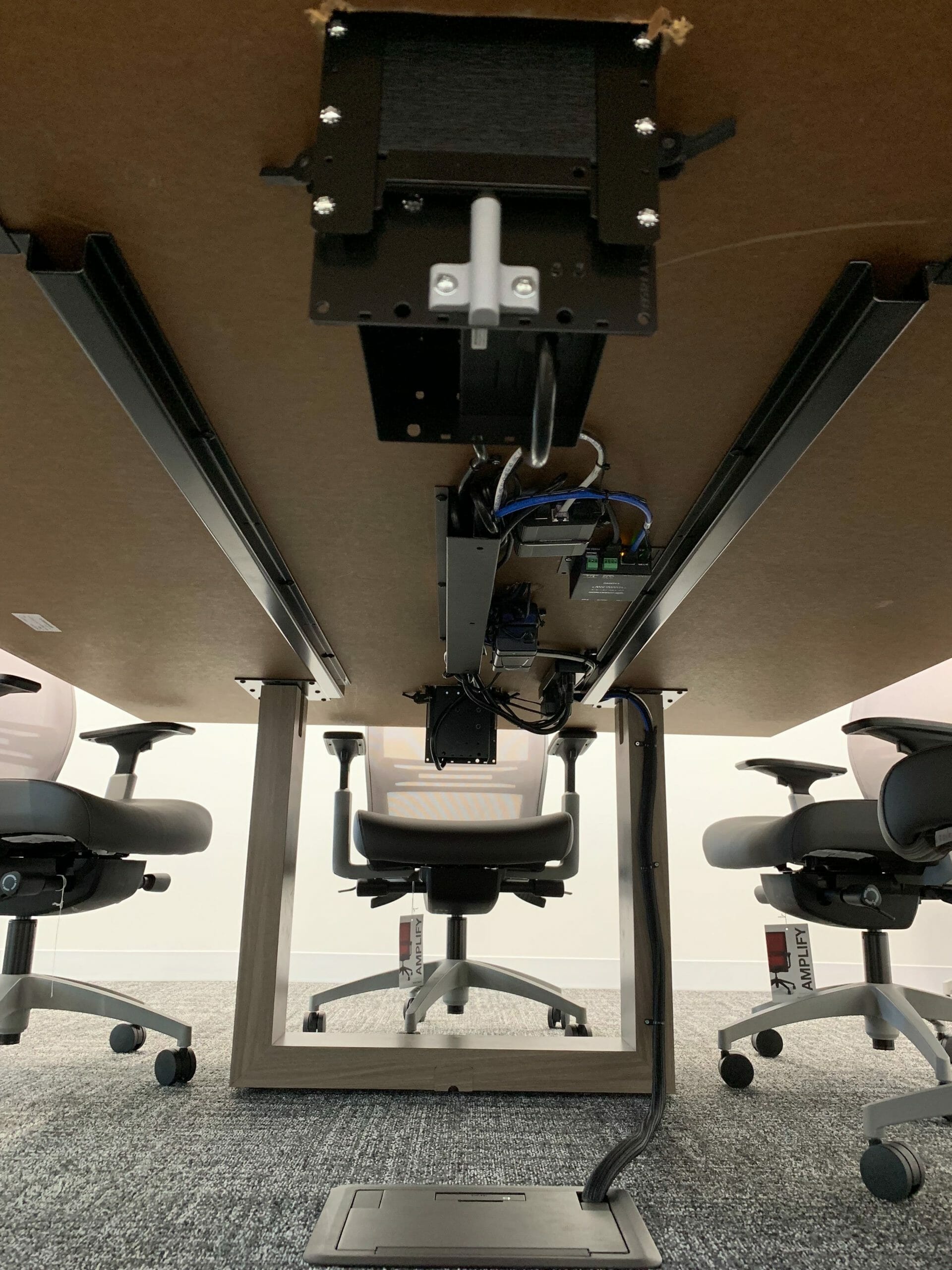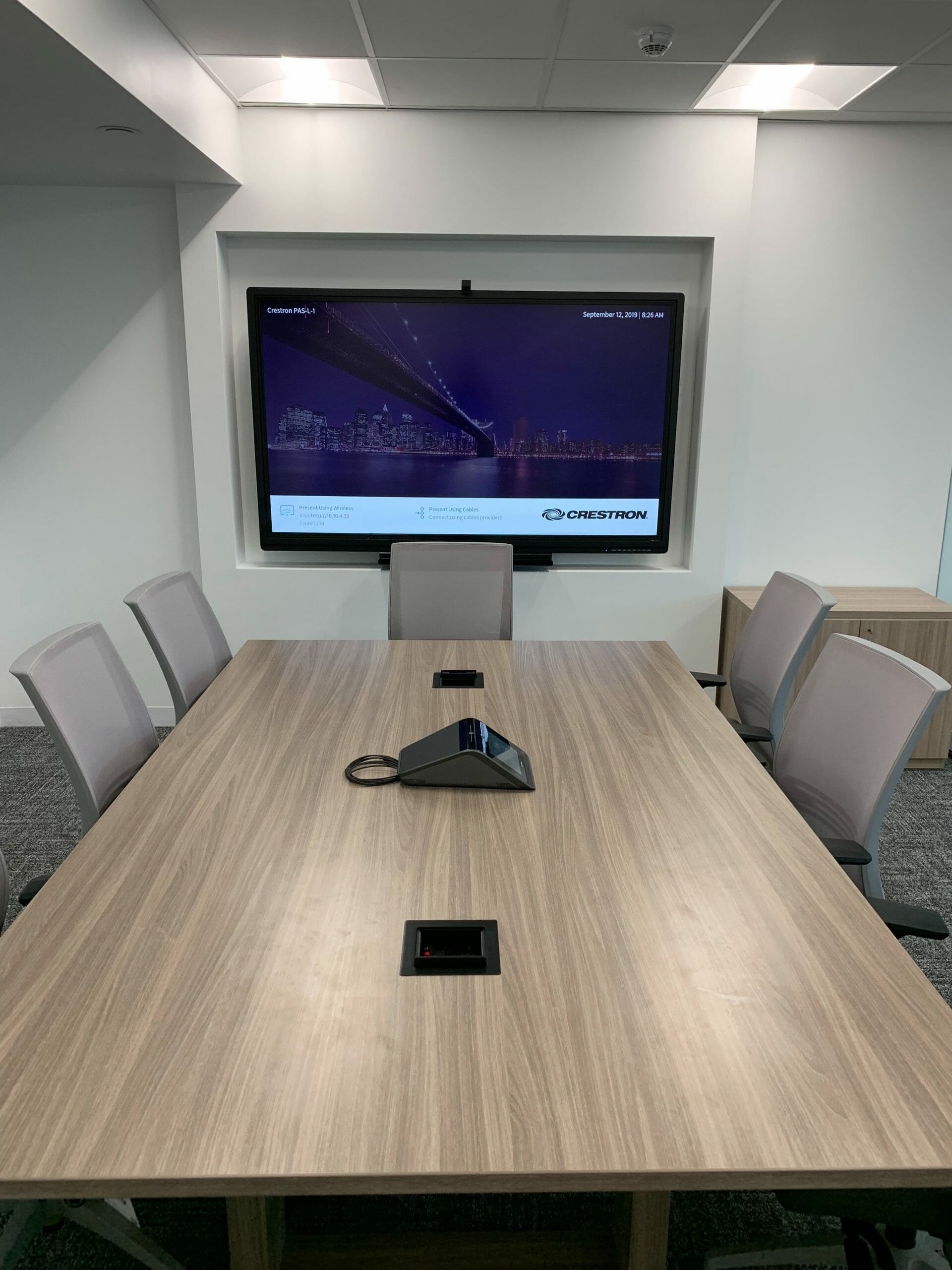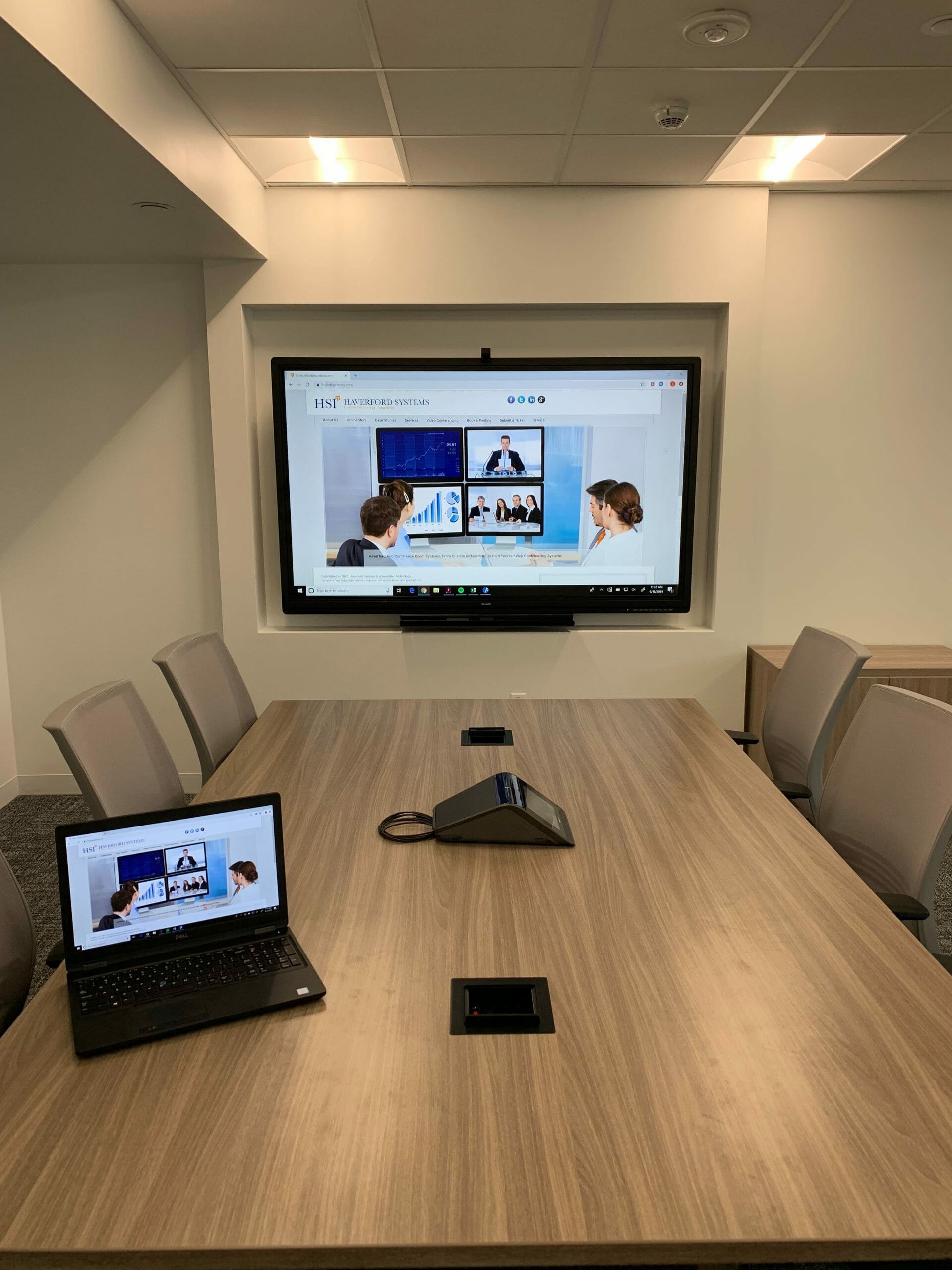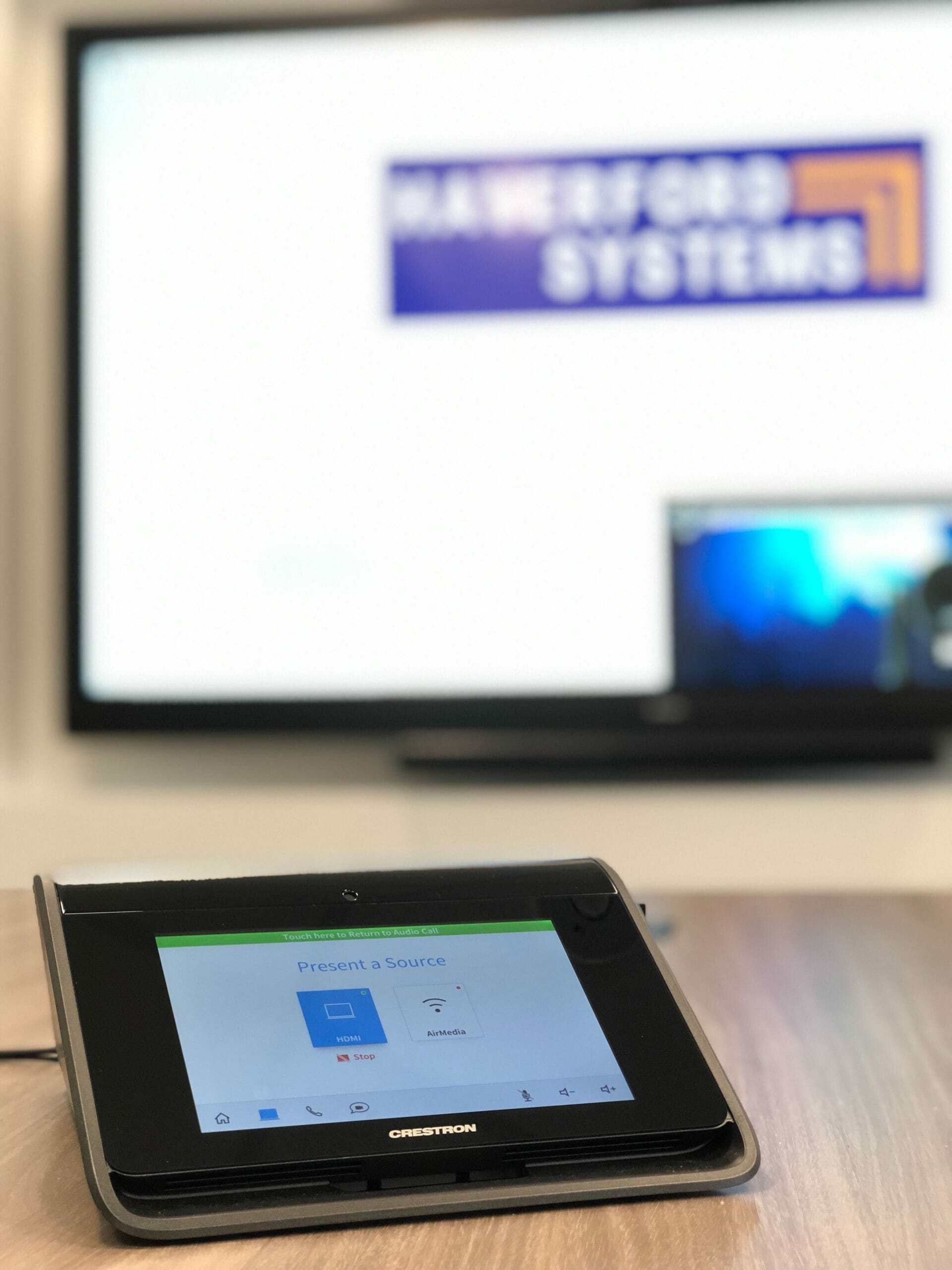 Corporate Conference Room with MS Teams and Creston FLEX
This customer was looking to slowly and efficiently roll out MS Teams to their conference rooms. The Crestron FLEX solution here includes the Crestron tabletop Mercury unit with a touch panel, speaker and microphones in an all-in-one solution. There is an HDMI connection through the Crestron Mercury for laptop connectivity to start a meeting from any web conferencing application.
In the future, they can easily lock this down to the MS Teams application. Also notice the Sharp Aquos Board tucked into the alcove for whiteboarding and presenting from up at the front of the room, along with a Huddly web conferencing camera and table cable cubbies installed by Haverford Systems.
Corporate Conference Zoom Room
This customer wanted an easy-to-use web conferencing room that required minimal end-user training and support. Haverford Systems introduced them to Zoom and the Zoom Room application.
There is a flat panel in the room, sized for the room, with a PTZOptics PTZ camera and hanging Vaddio USB microphones to cover the table area. The customer can quickly start a meeting from the room iPad and/or wirelessly present from a laptop or smart device. The room iPad and mini PC are locked down to the Zoom Room application to simplify the user experience but provide high-quality calls and presentations.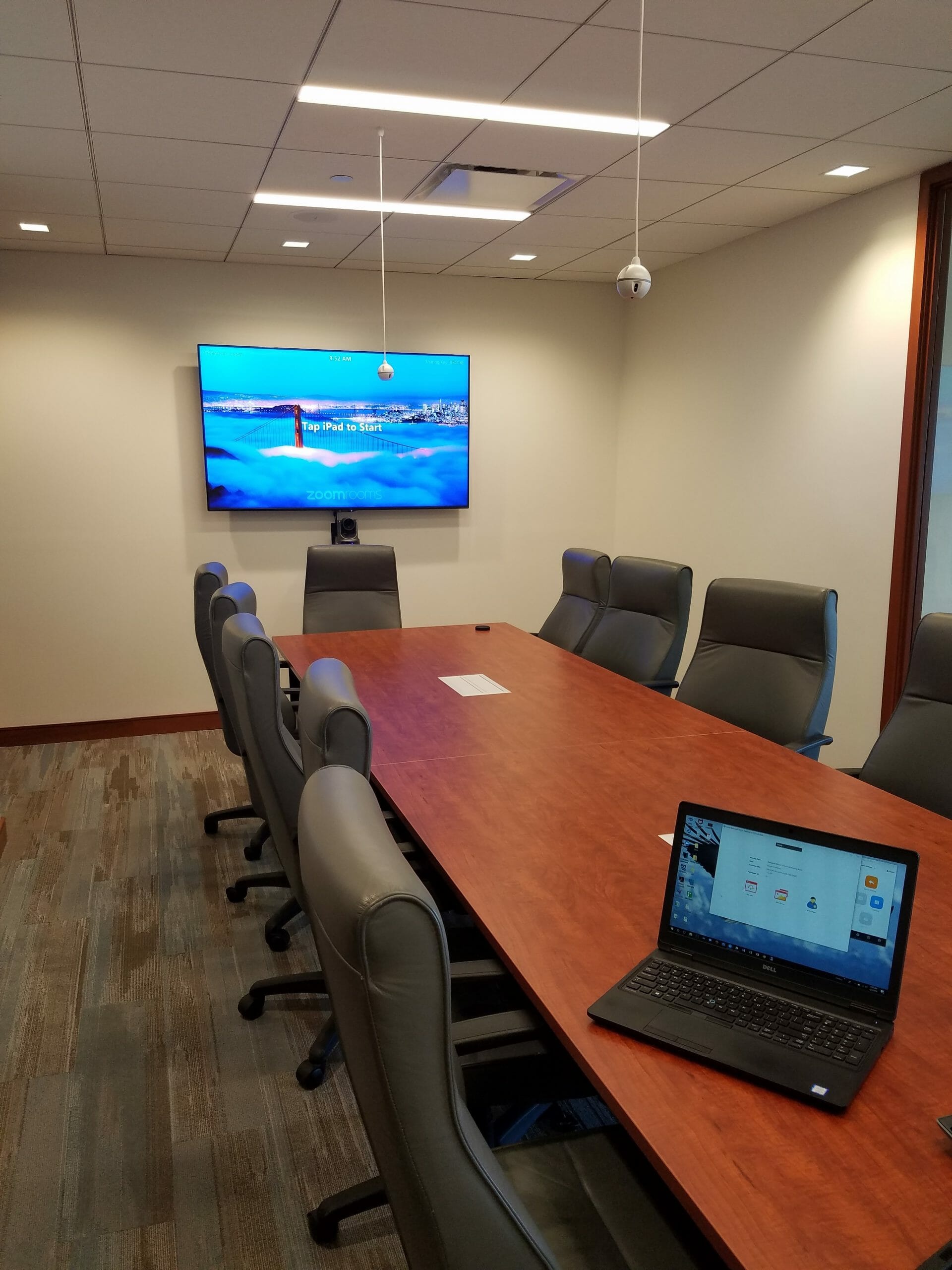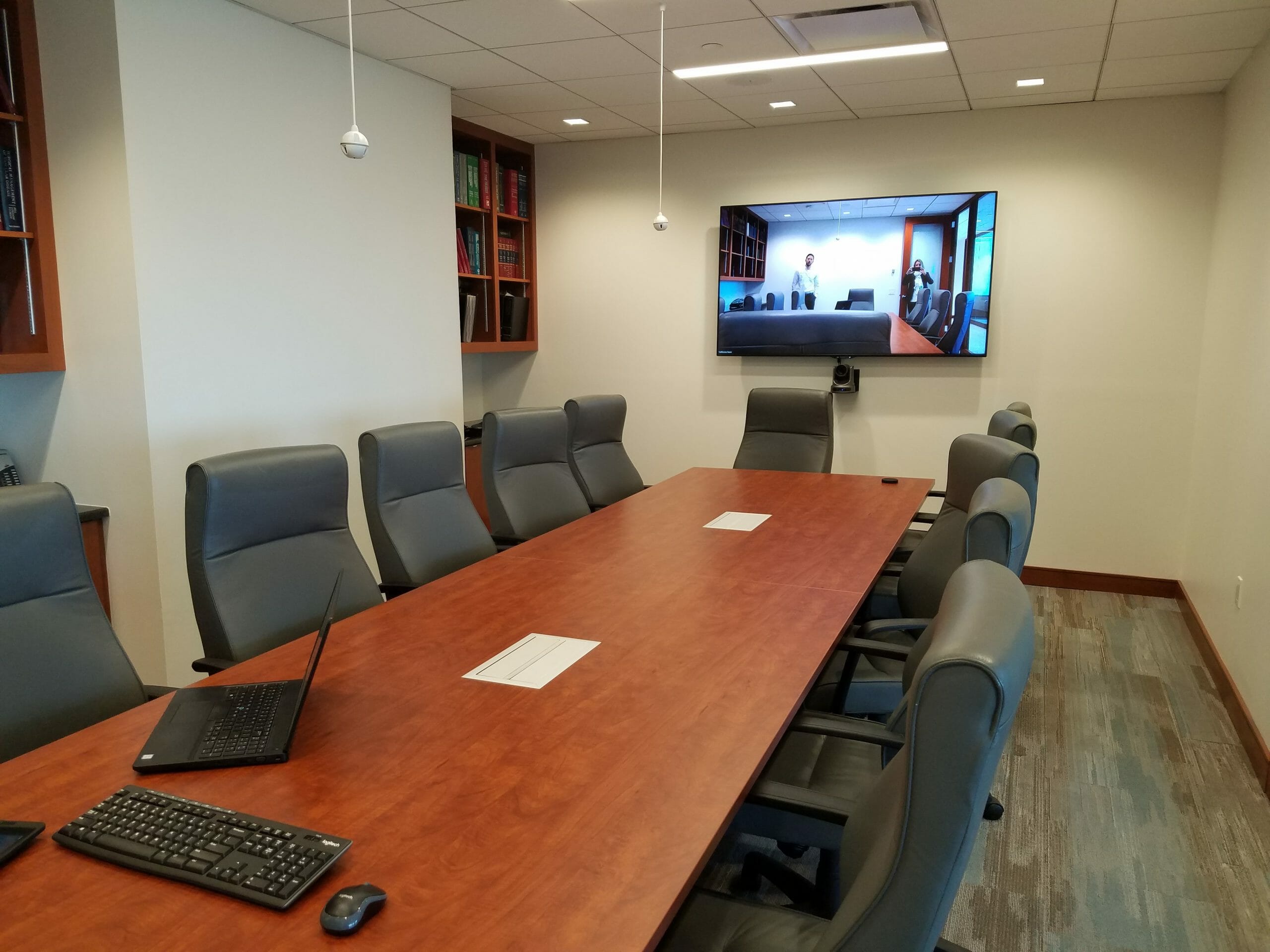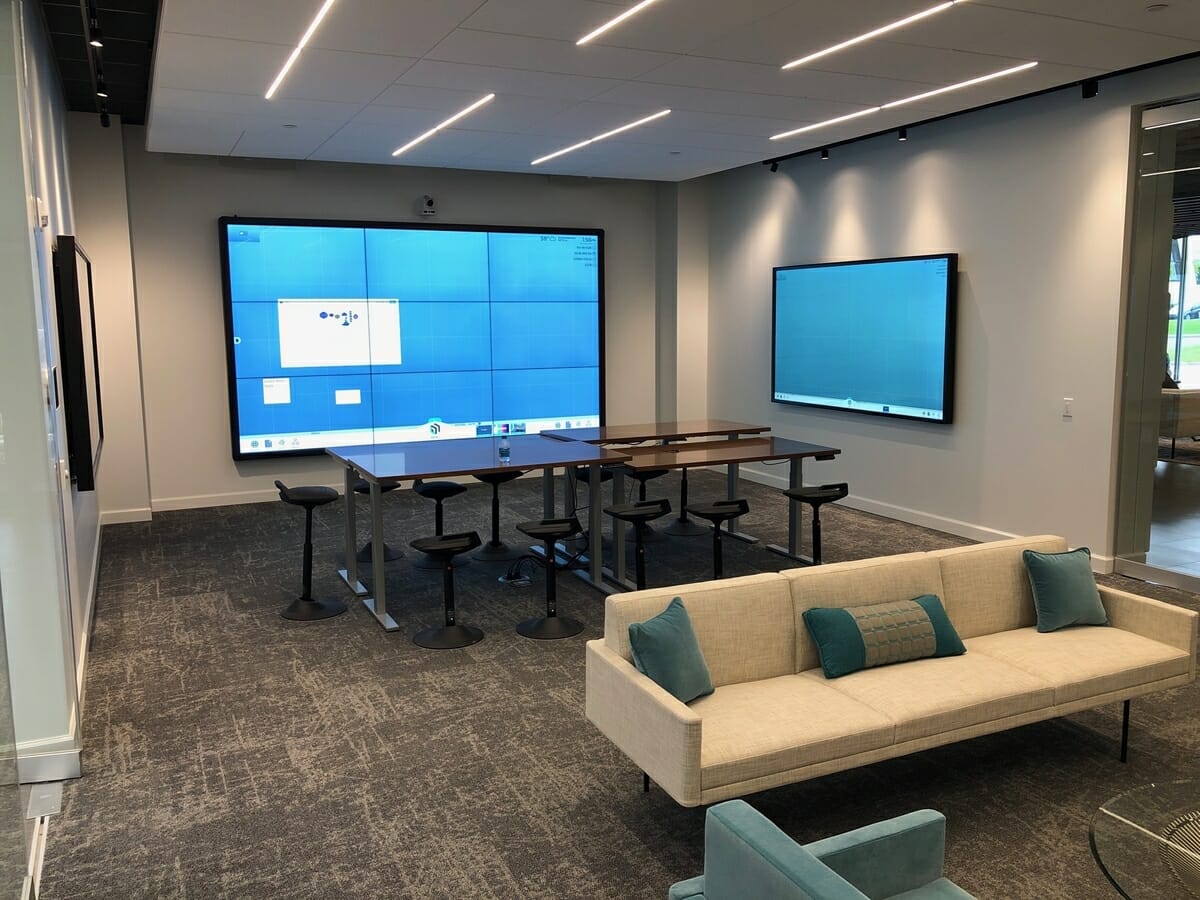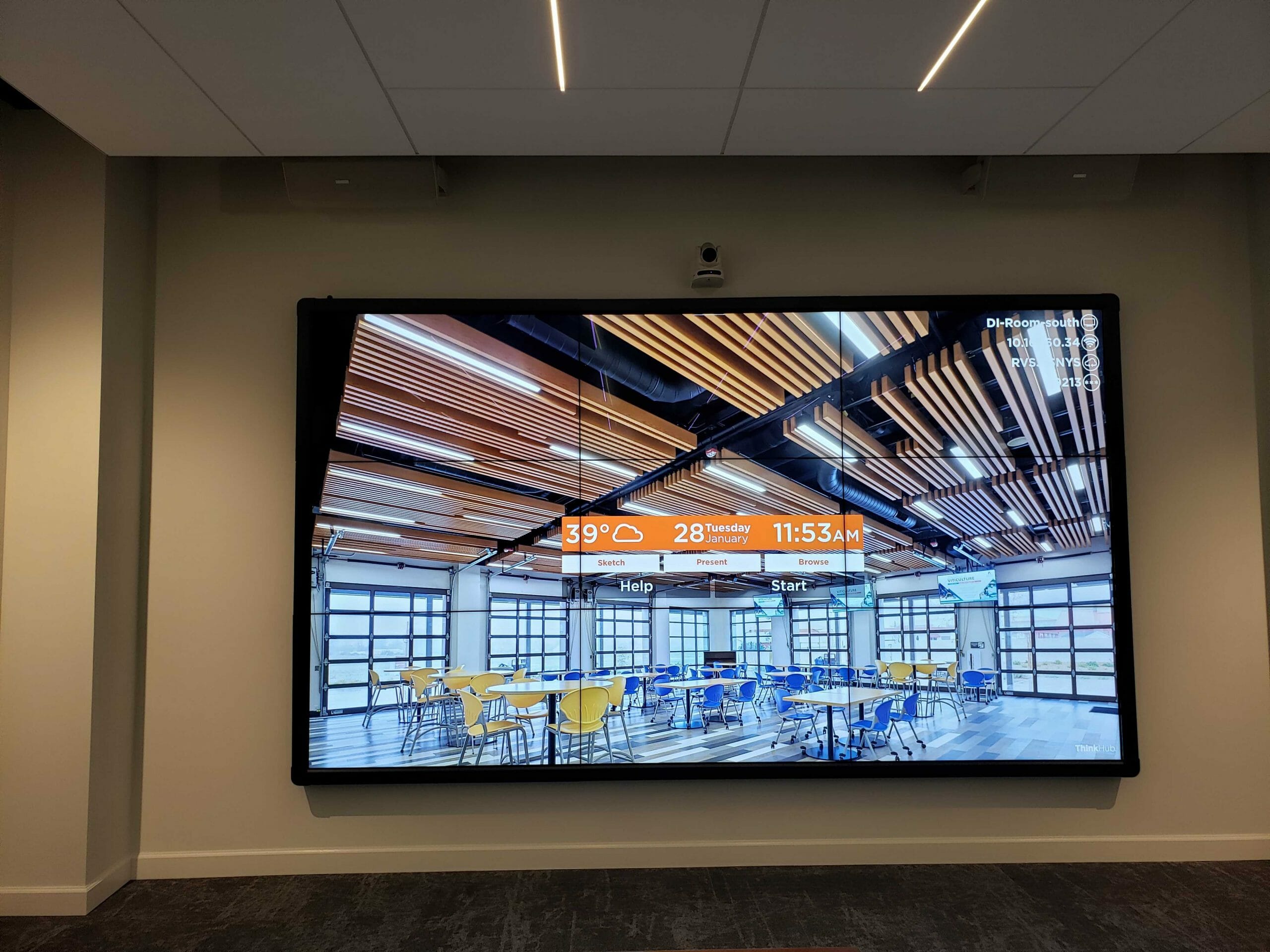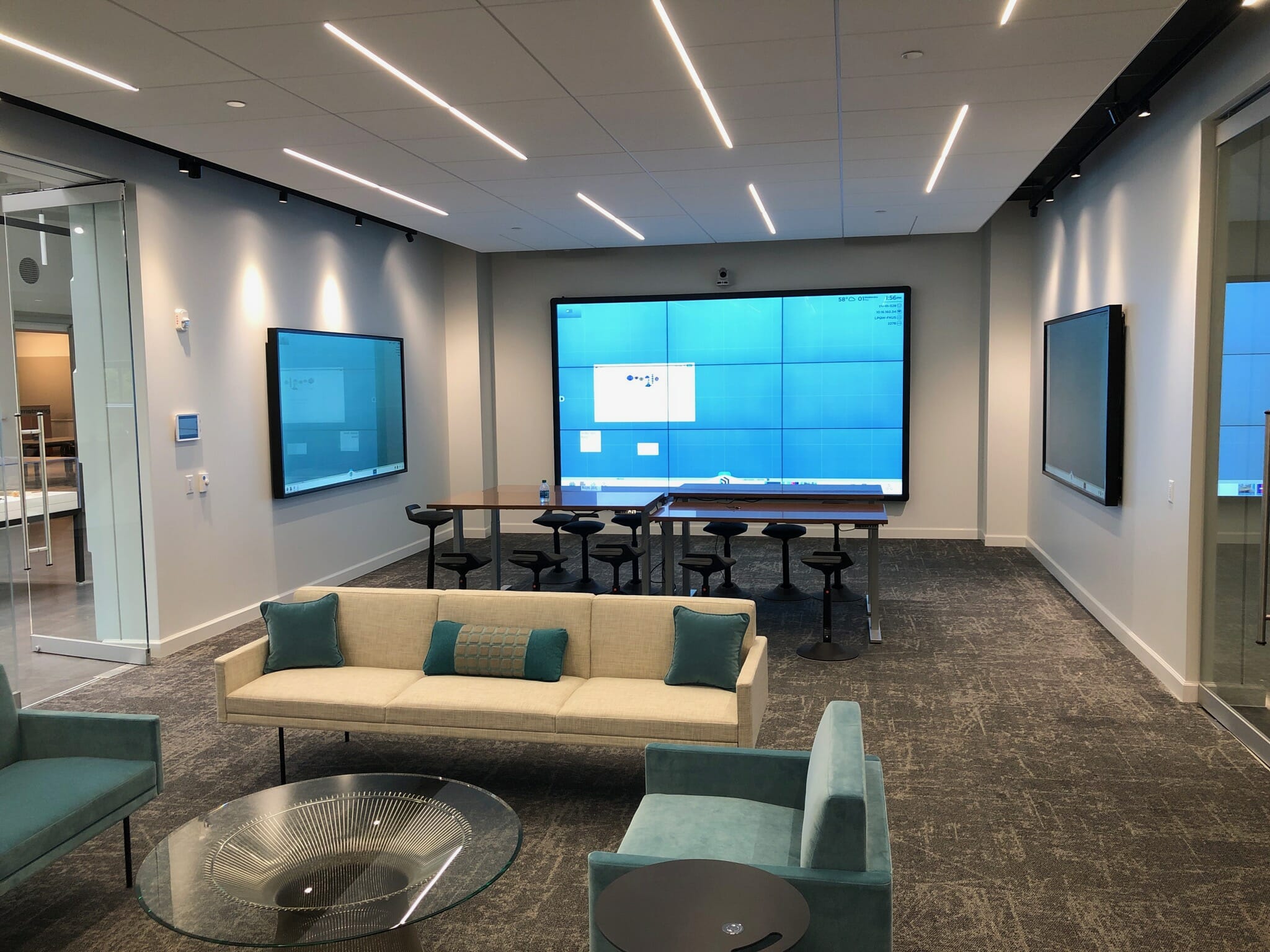 Corporate Customer Experience Center
This room was designed around the customer's concept of a digital immersion room. They wanted to invite customers to this space to discuss their products and designs. The showpiece component here includes a 3×3 Planar touch wall that is connected around the side walls to two more Planar 90" touch displays via a T1V canvassing solution.
This canvas allows the user to open and drag multiple applications across the displays, or pre-designed templates can be selected via a Crestron touch panel. There are two PTZOptics cameras for web conferencing and collaboration across corporate sites and with customers. Speakers were placed discreetly within the ceiling for a clean modern look.
Emergency Operations Center Large Video Walls
This customer needed to update its spaces with state-of-the-art 4K video walls to show many inputs across all video walls. The Datapath processors used were custom made for this application, and the Datapath Wall Designer Software allows the customer to create multiple input/output layouts with an easy to use, yet cutting edge drag and drop interface. They can recall these layouts from their Crestron touch panels or make changes on the fly in an emergency.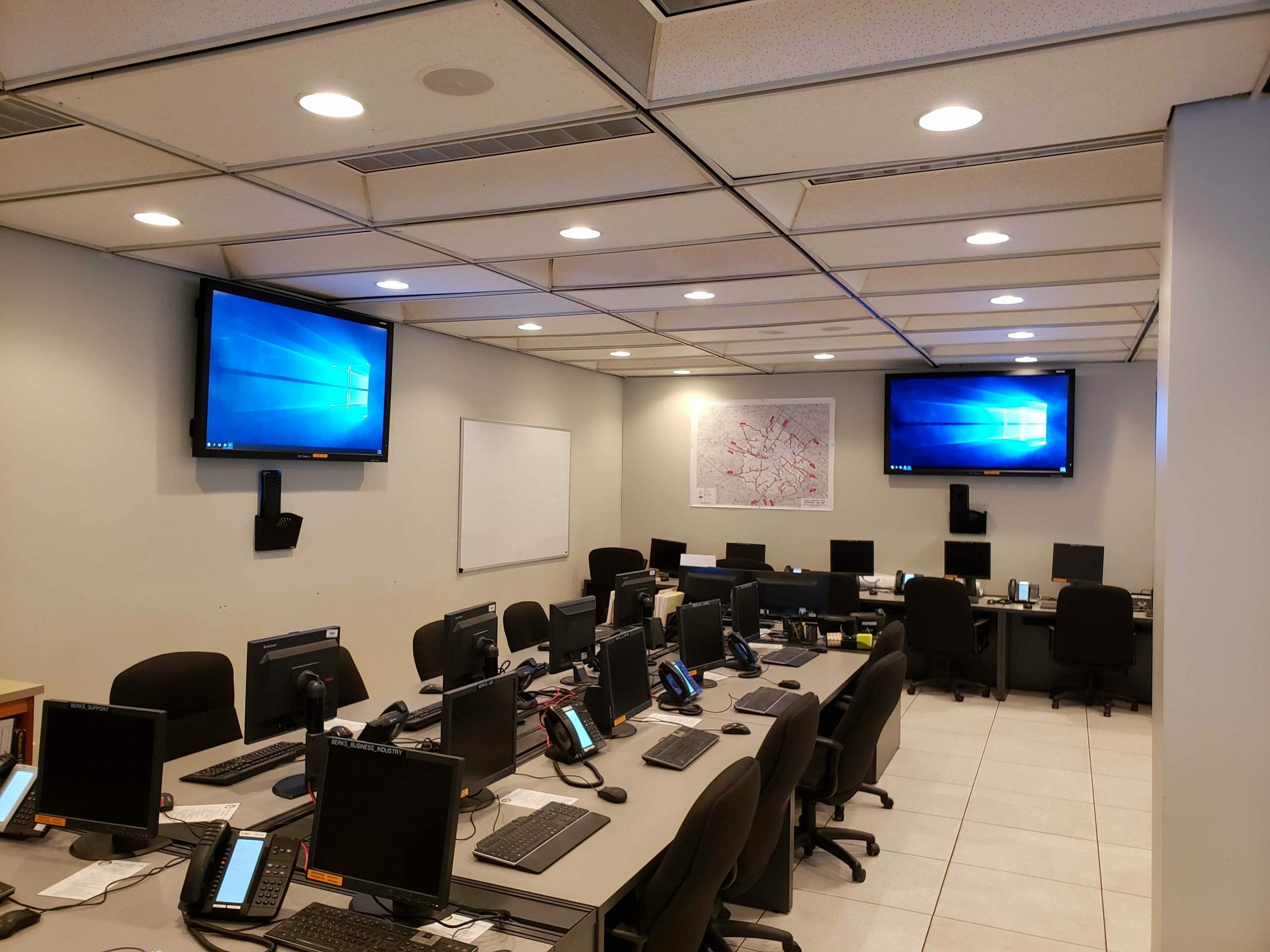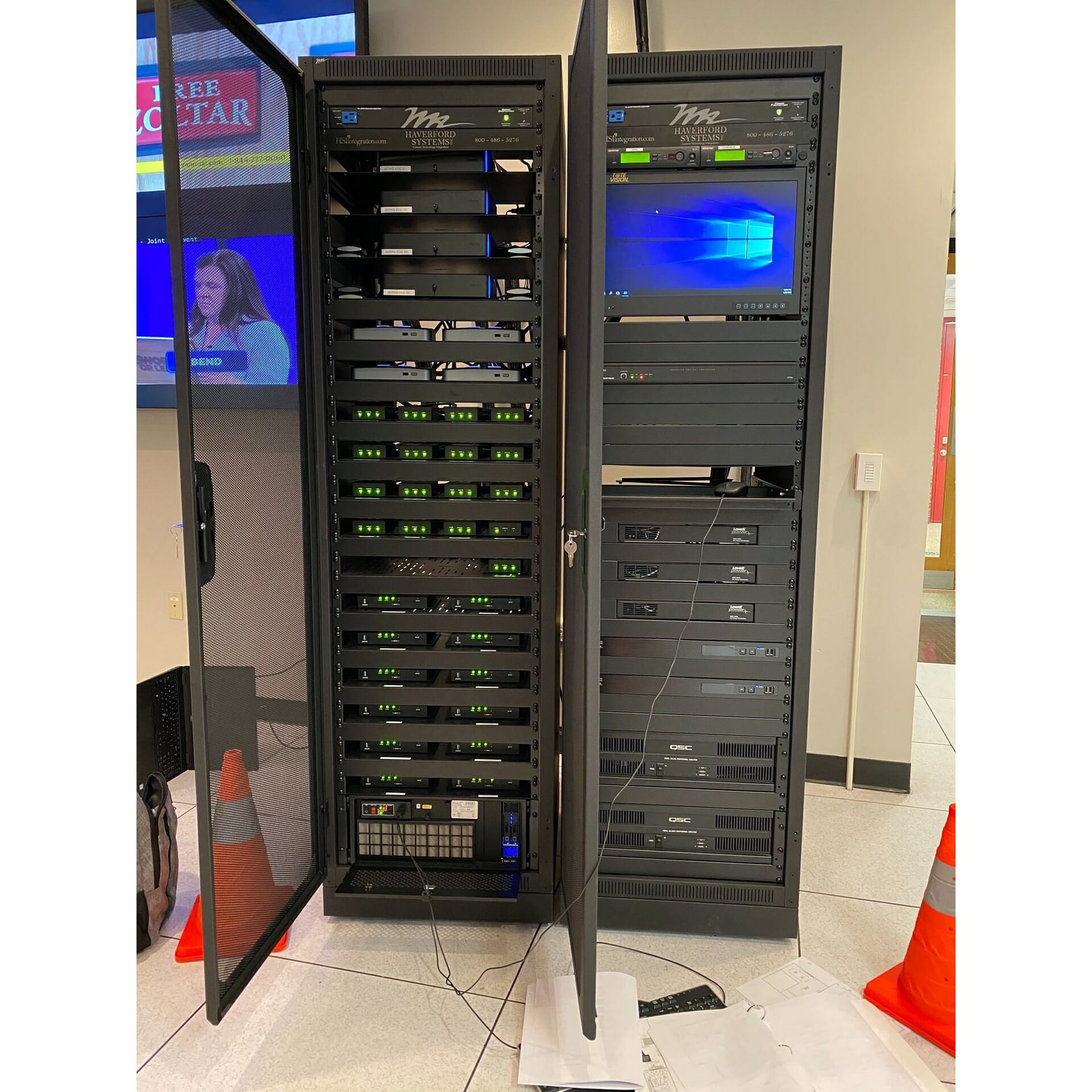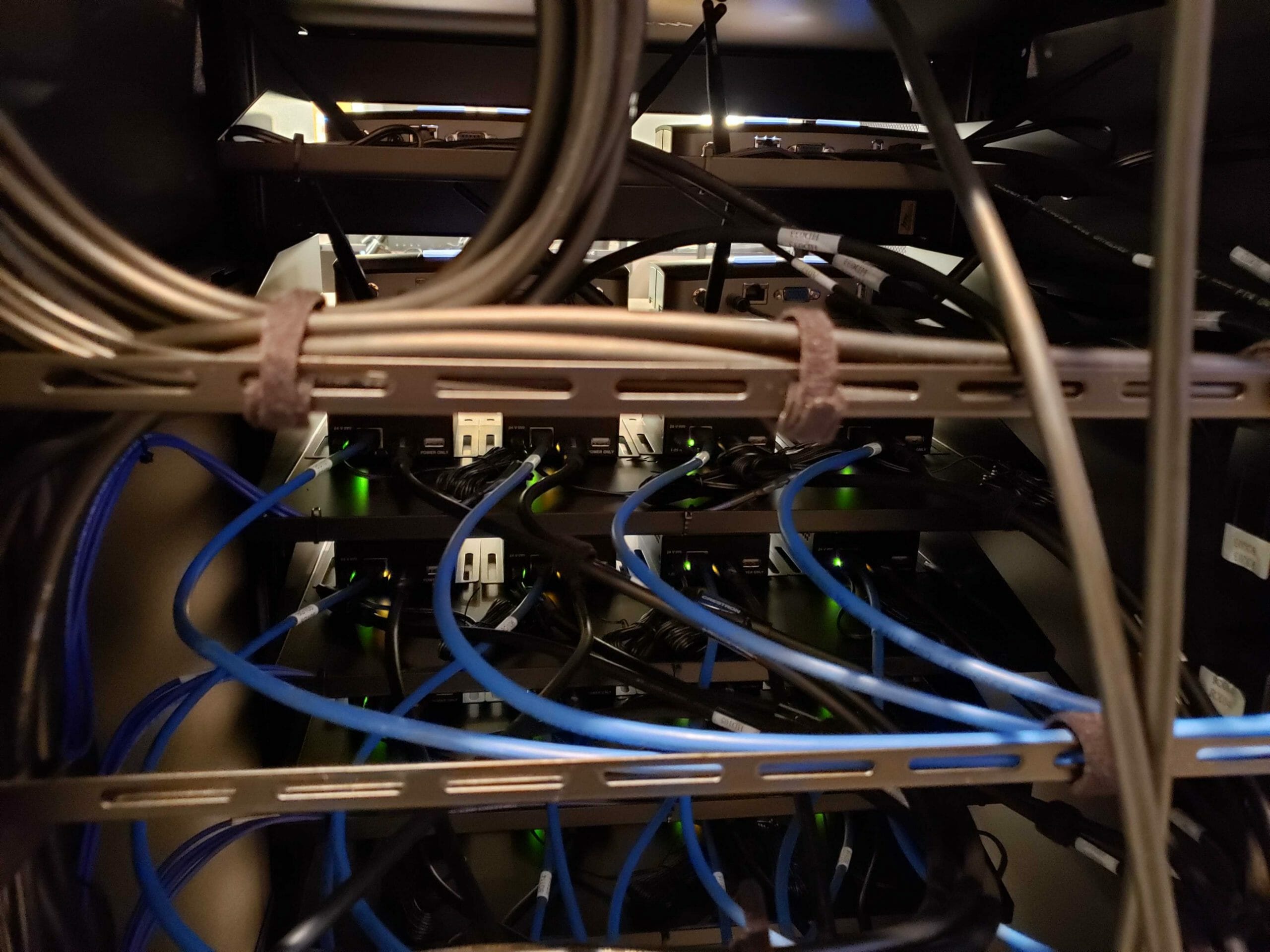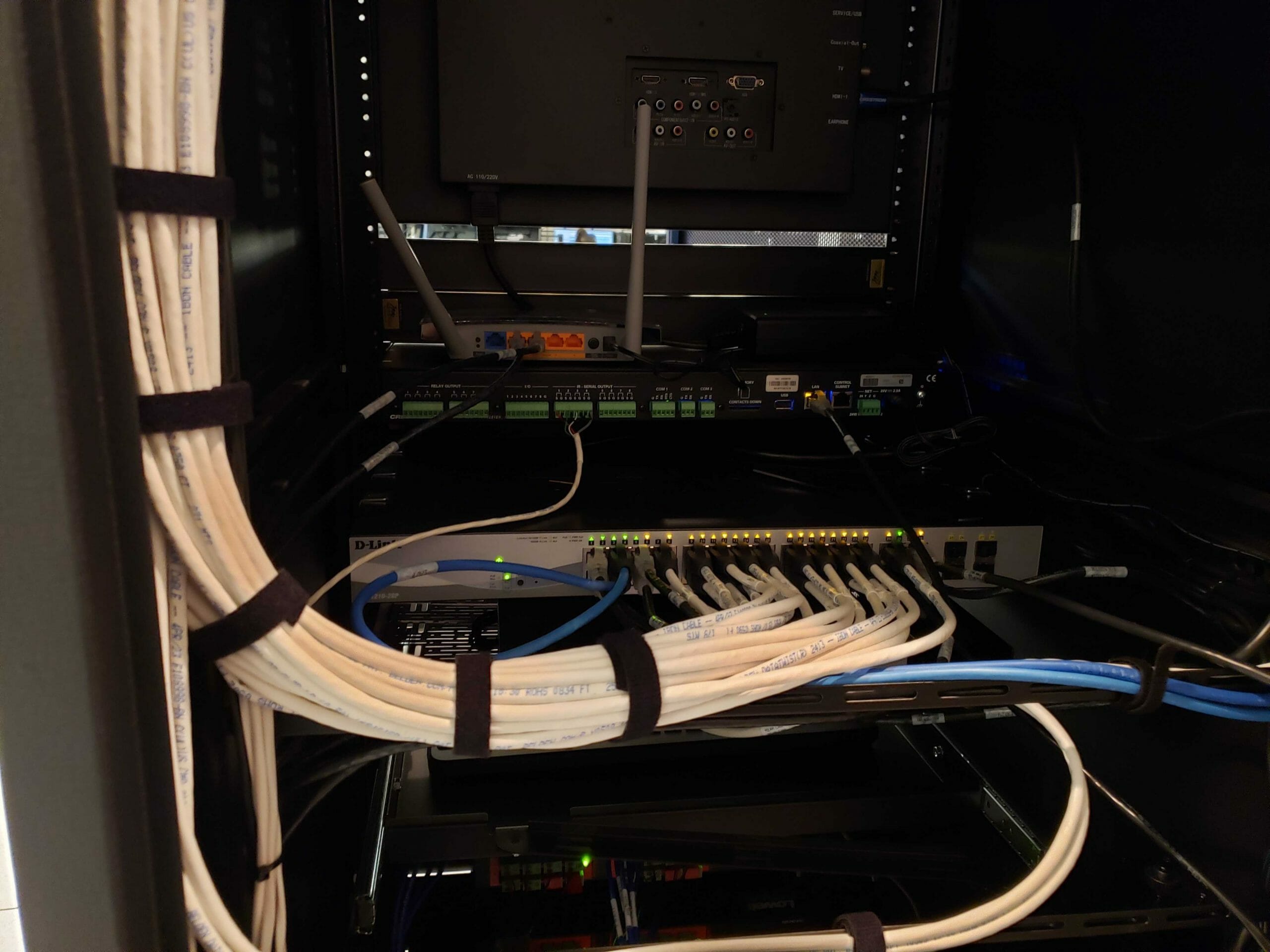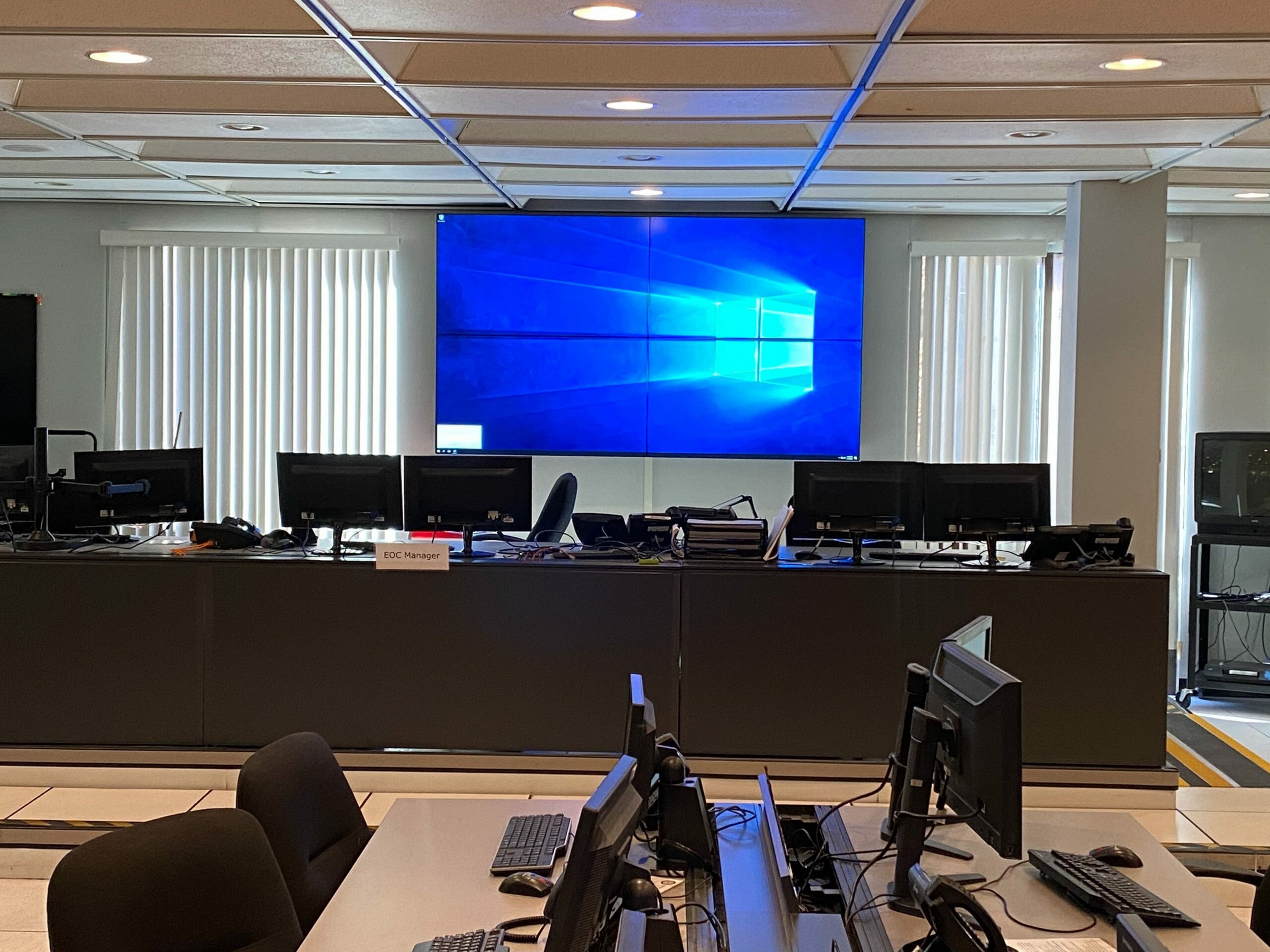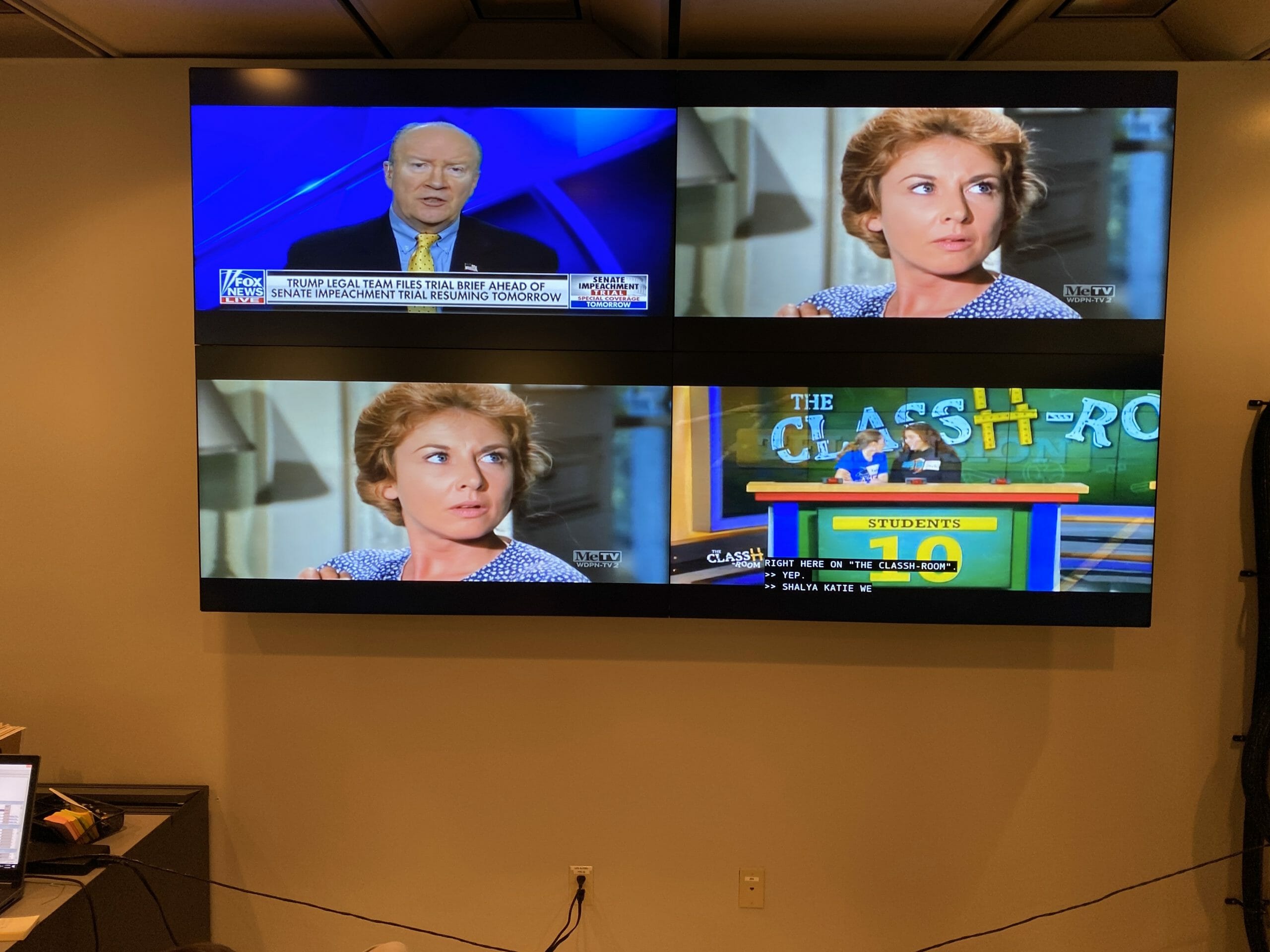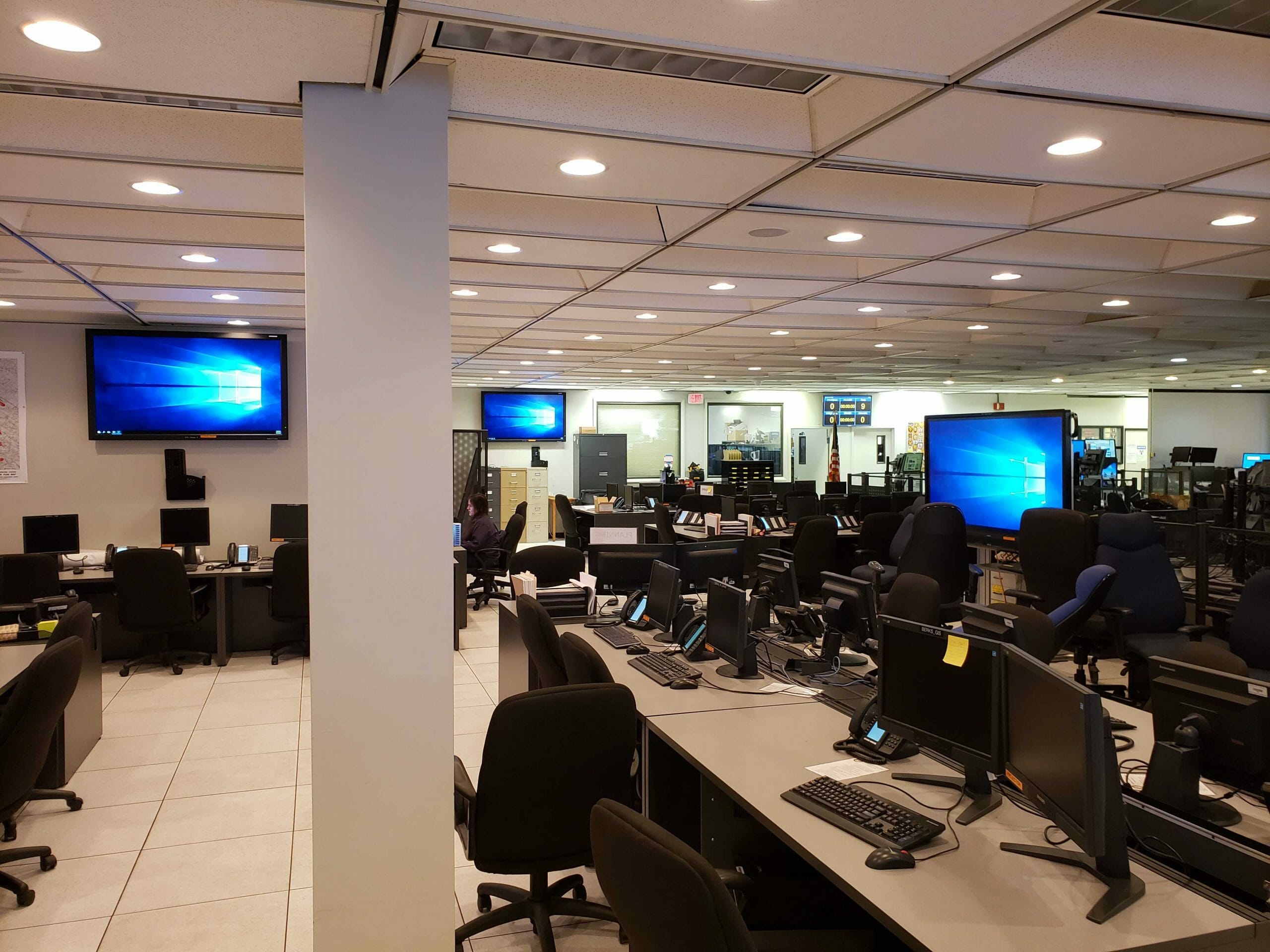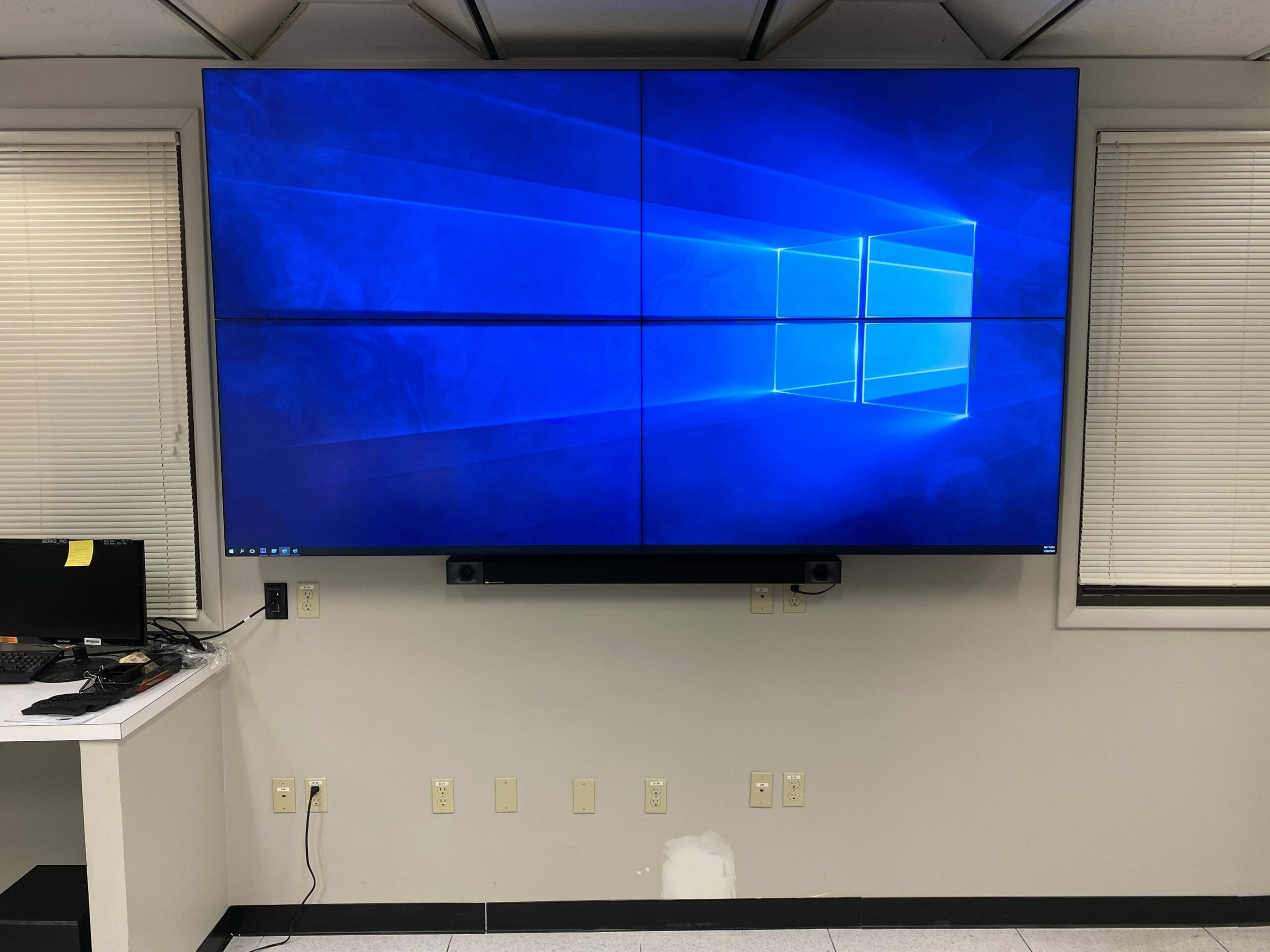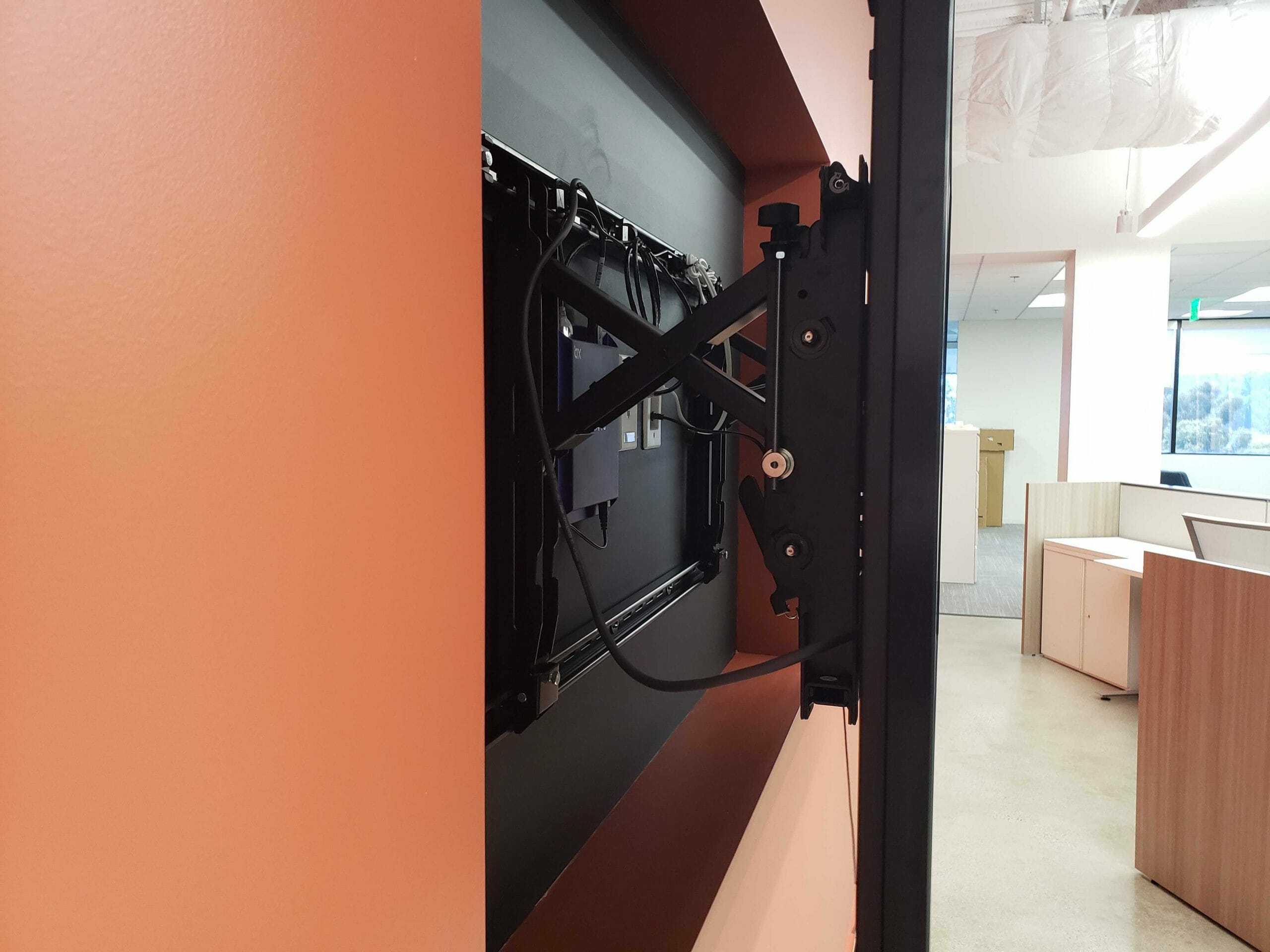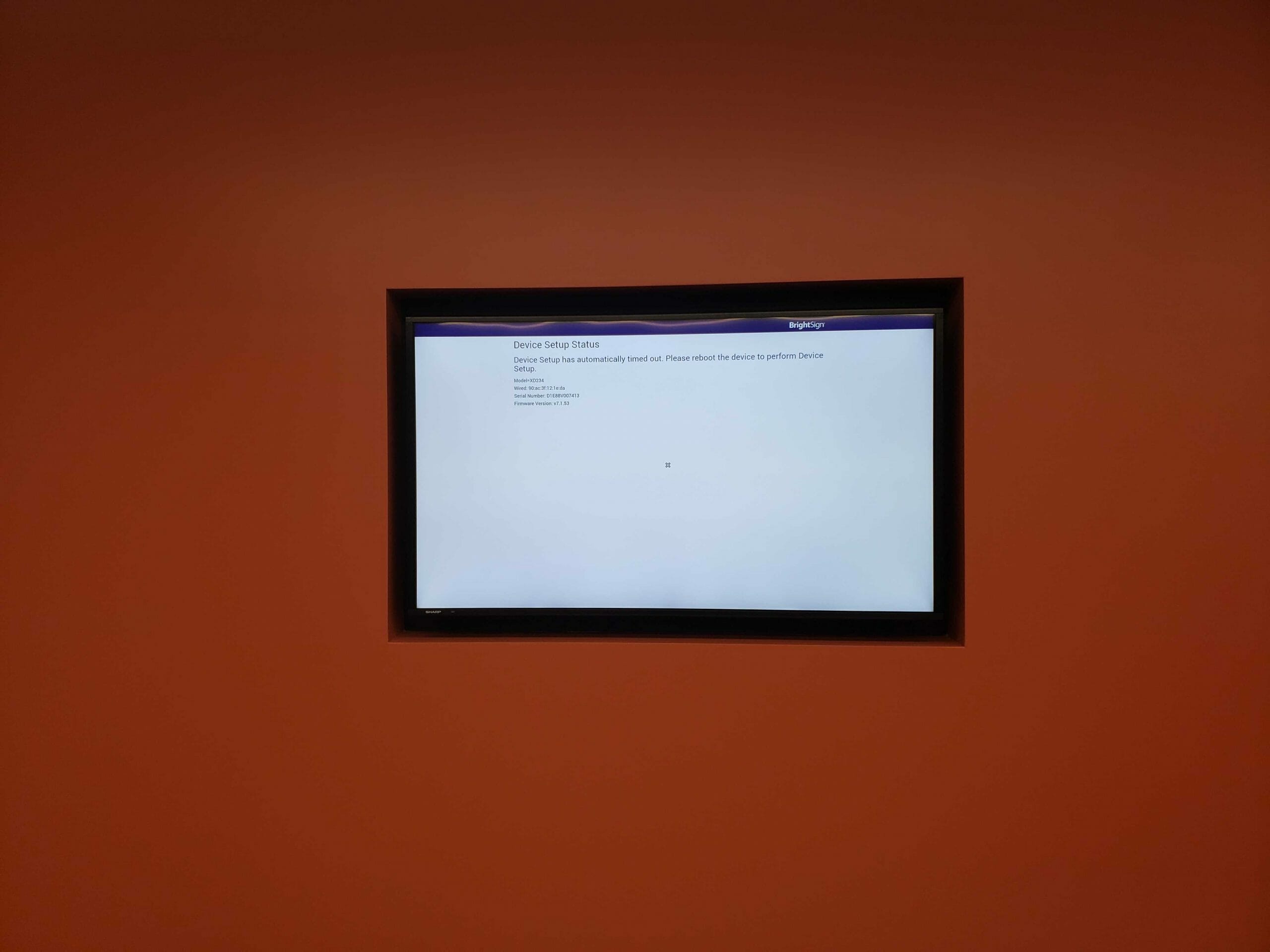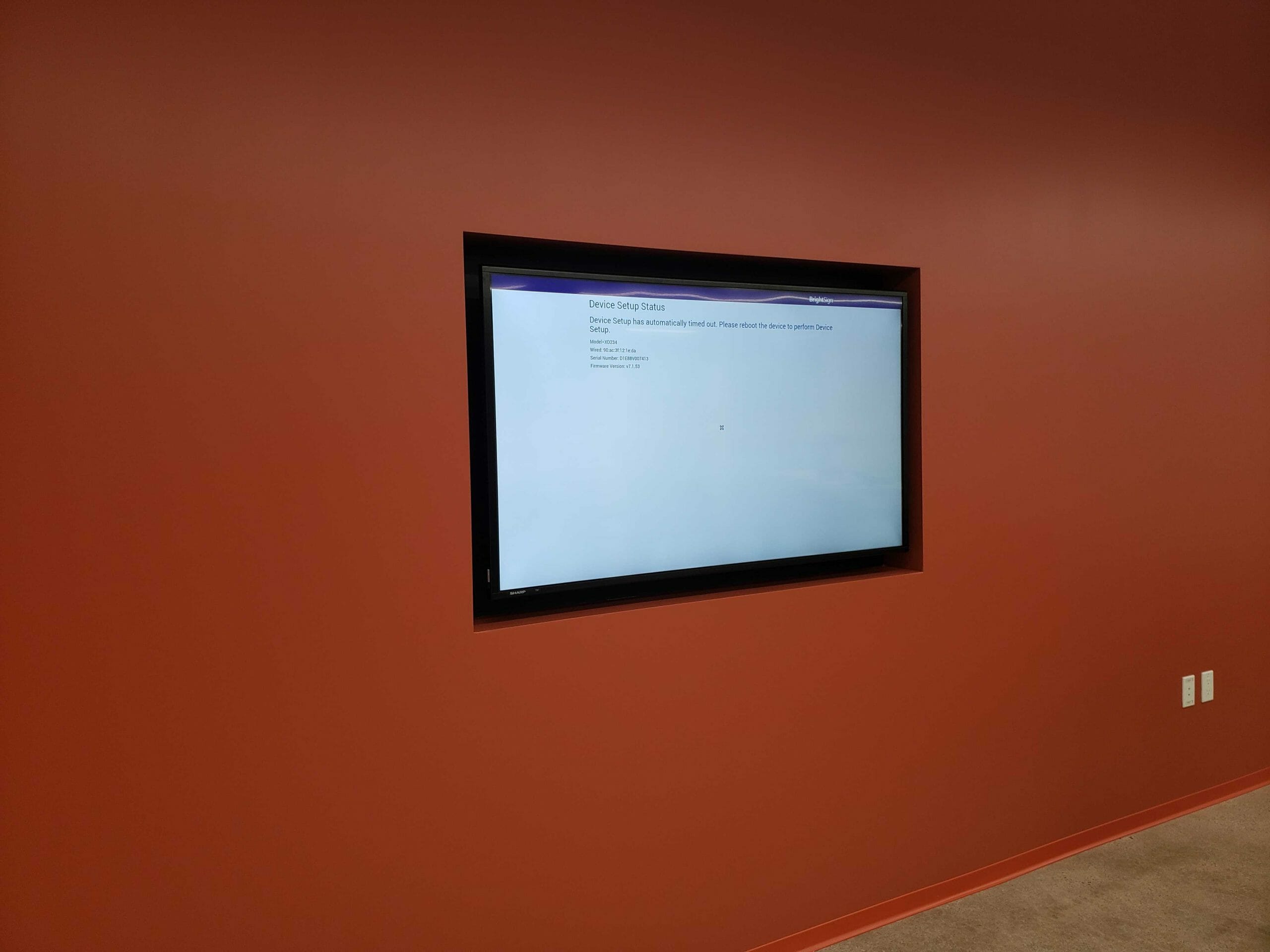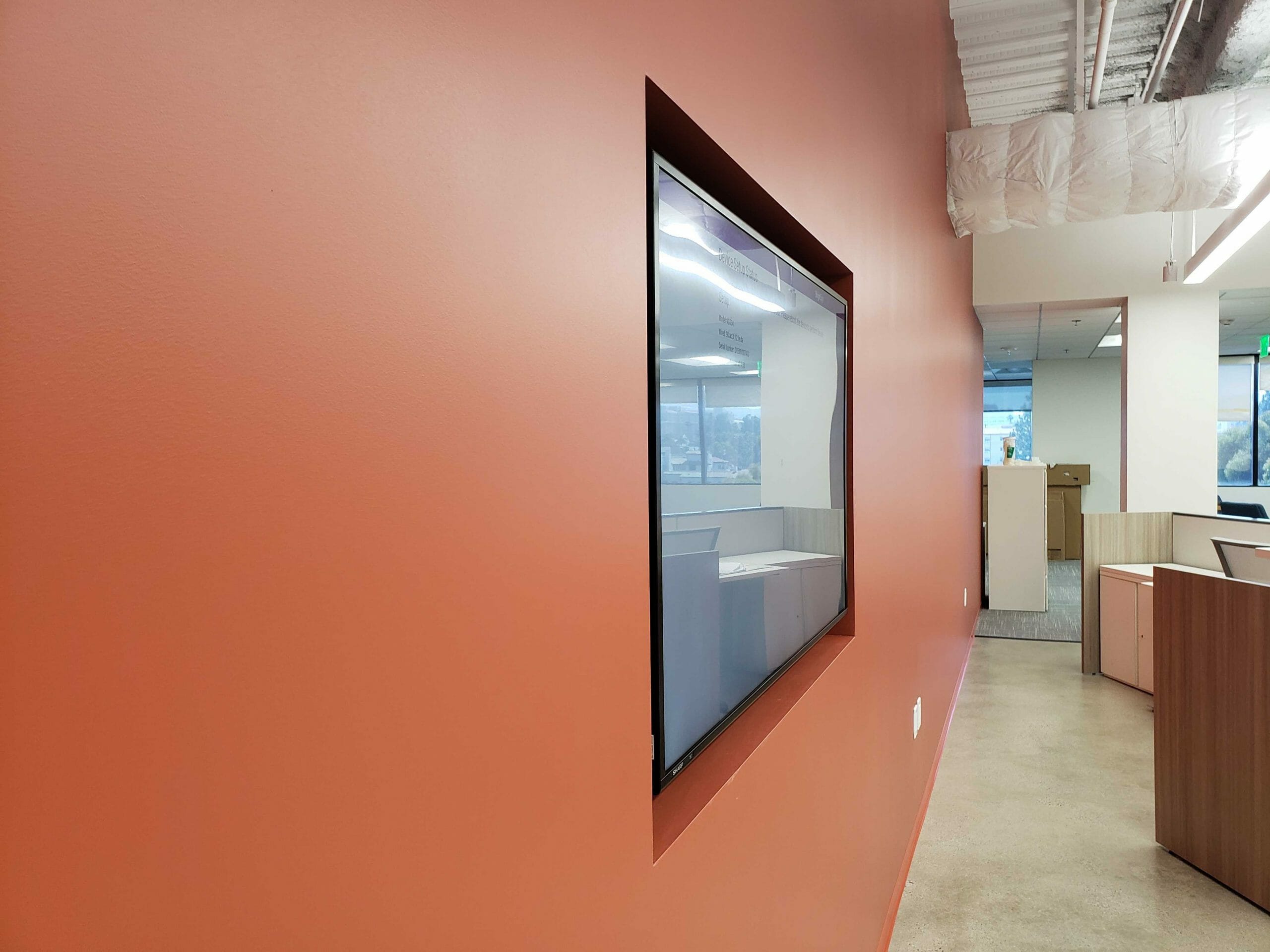 Corporate Lobby Digital Signage
This customer was looking to display content zones with welcome announcements, corporate logos, weather feeds and other corporate information via a Carousel digital signage solution.
The lobby displays are flush with the wall surface for a discrete yet powerful look. Content changes can be made via their Communications Department over a secure network connection to the application interface. These changes can be disseminated to all displays on the corporate intranet with the click of a button.
Large Lobby Video Wall
This customer underwent a full renovation of an entire building and collaborated with Haverford Systems on a video wall that wrapped around a corner for digital signage and to showcase their construction products. This is a 5×2 wall built into the wall to appear as though it is floating behind the reception desk. Haverford Systems designed this with customer display mounts, Datapath windowing processors and Brightsign digital signage players.
This was a detailed and coordinated effort by not only Haverford Systems but all other construction team services for a great end result!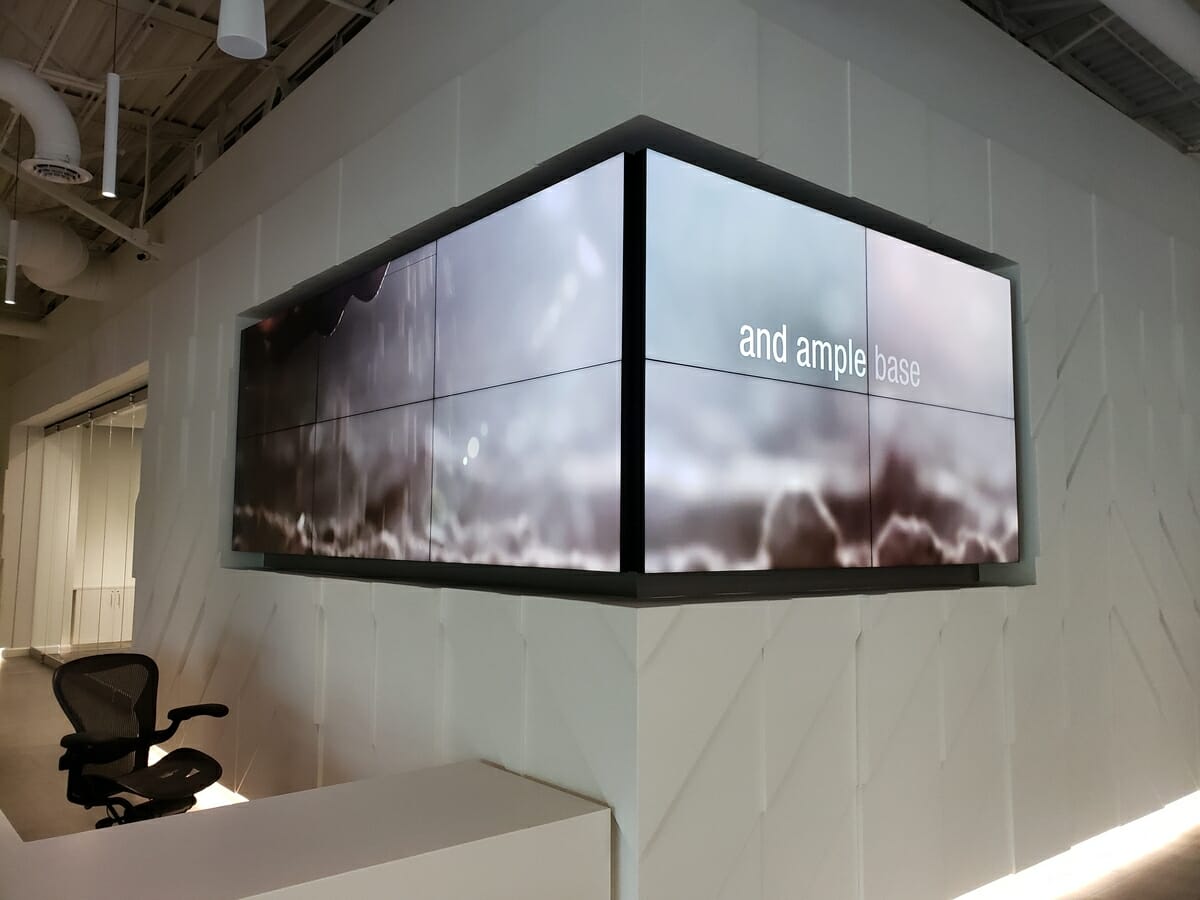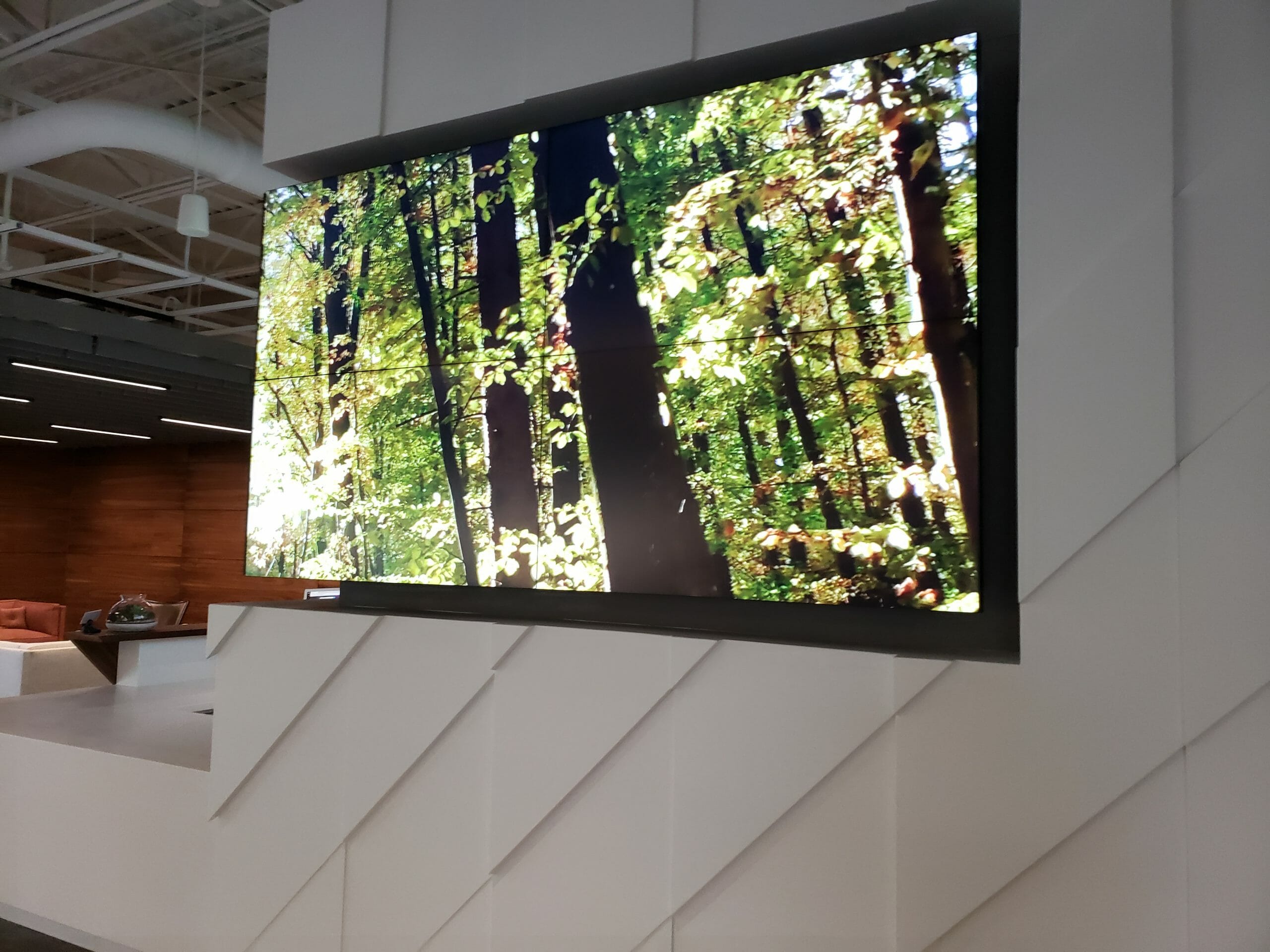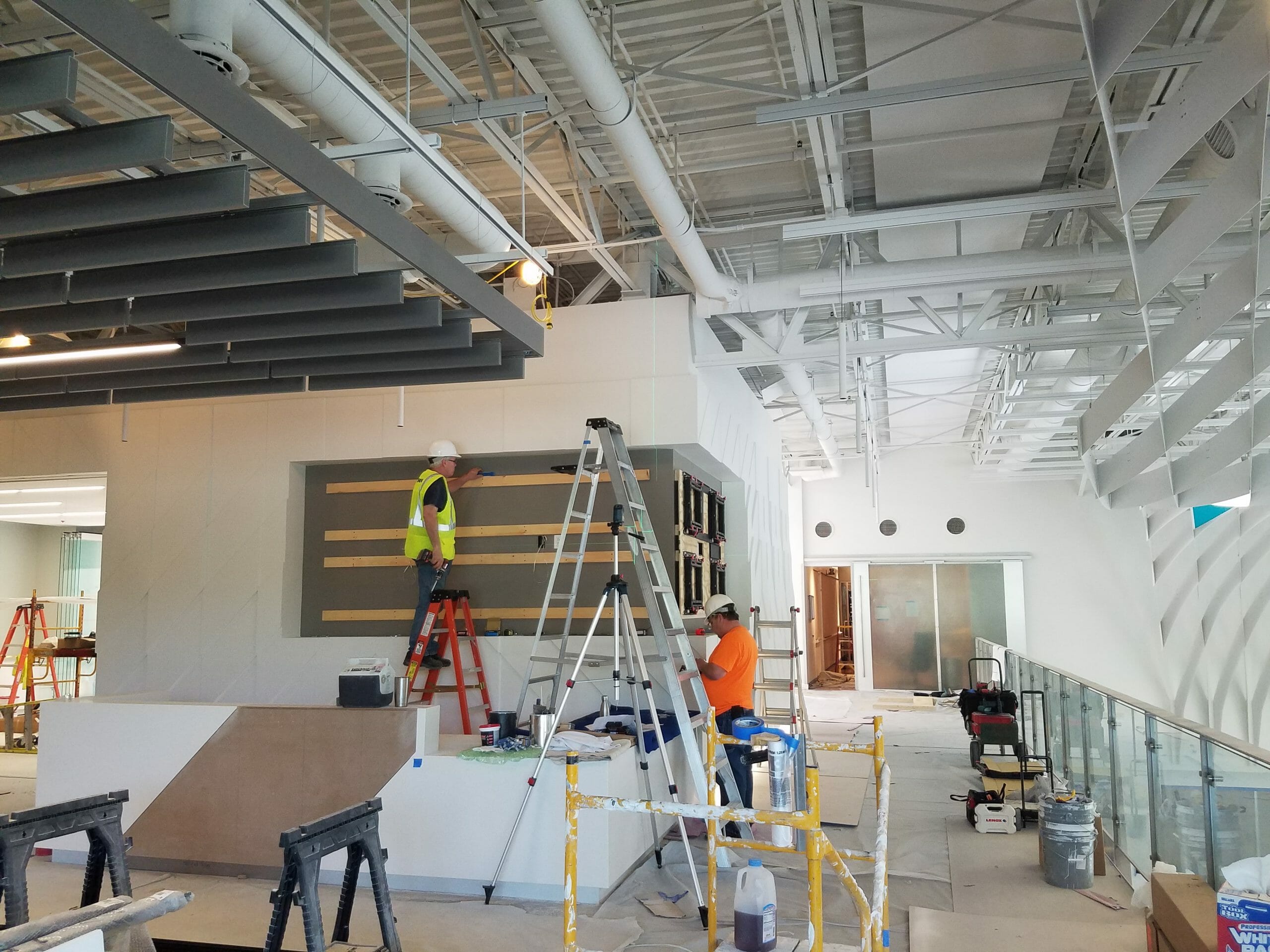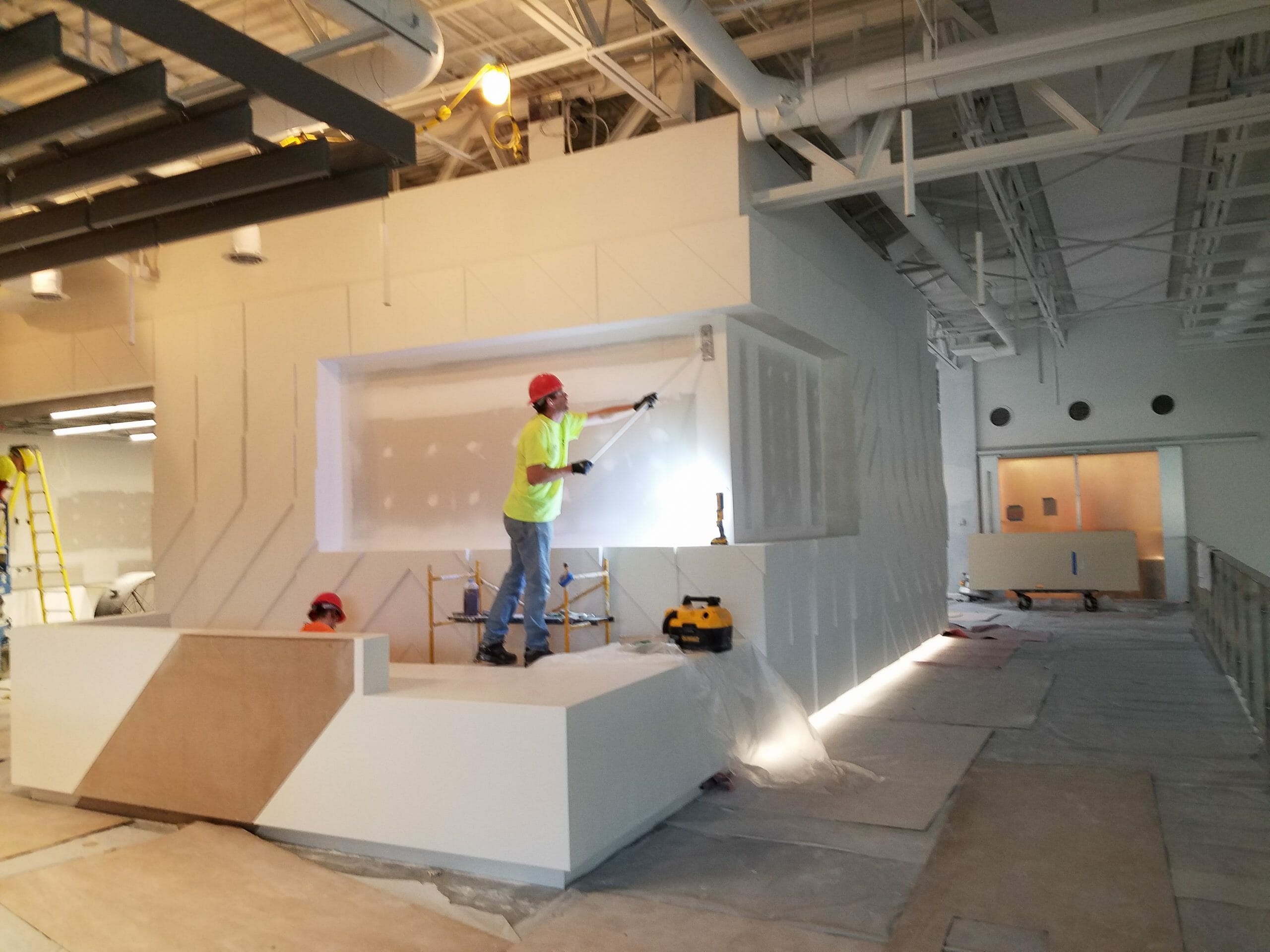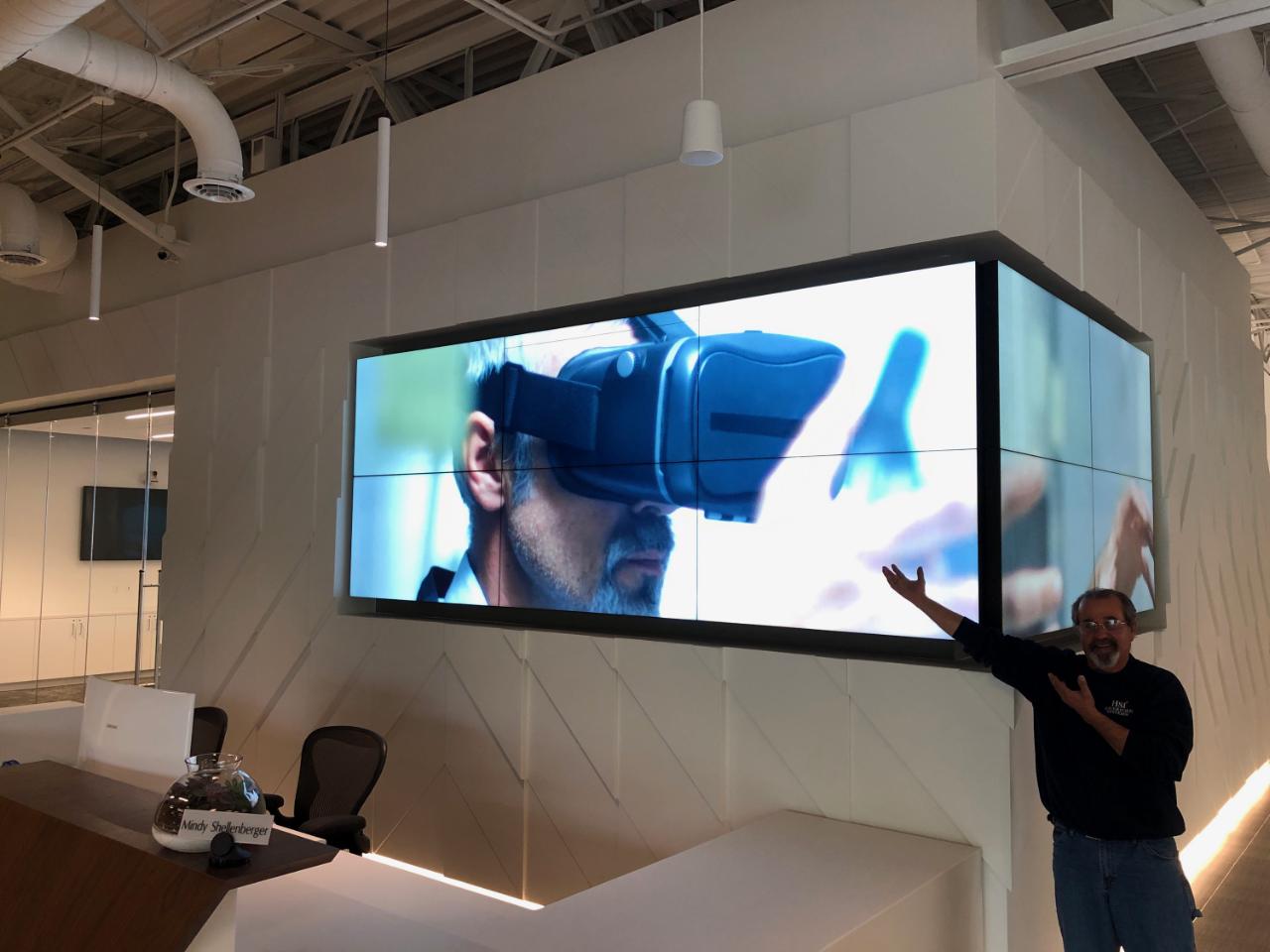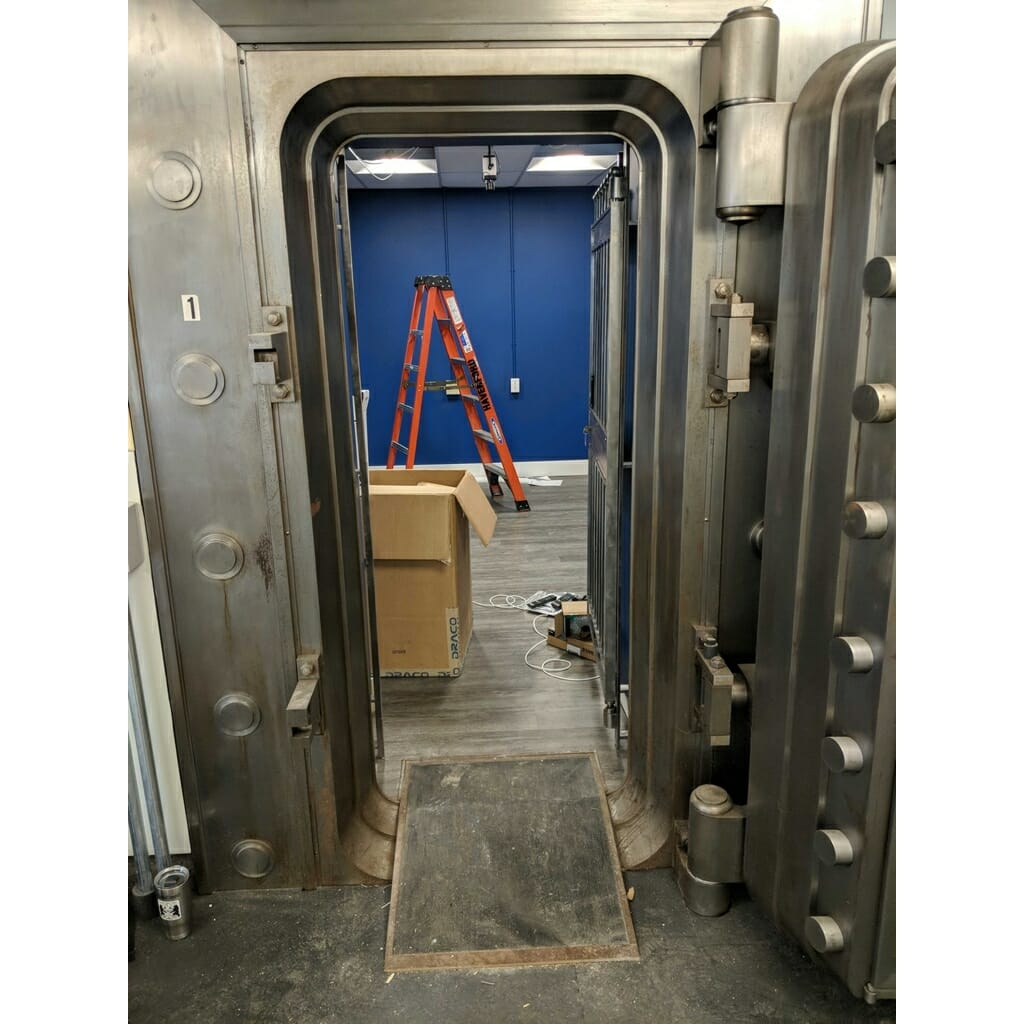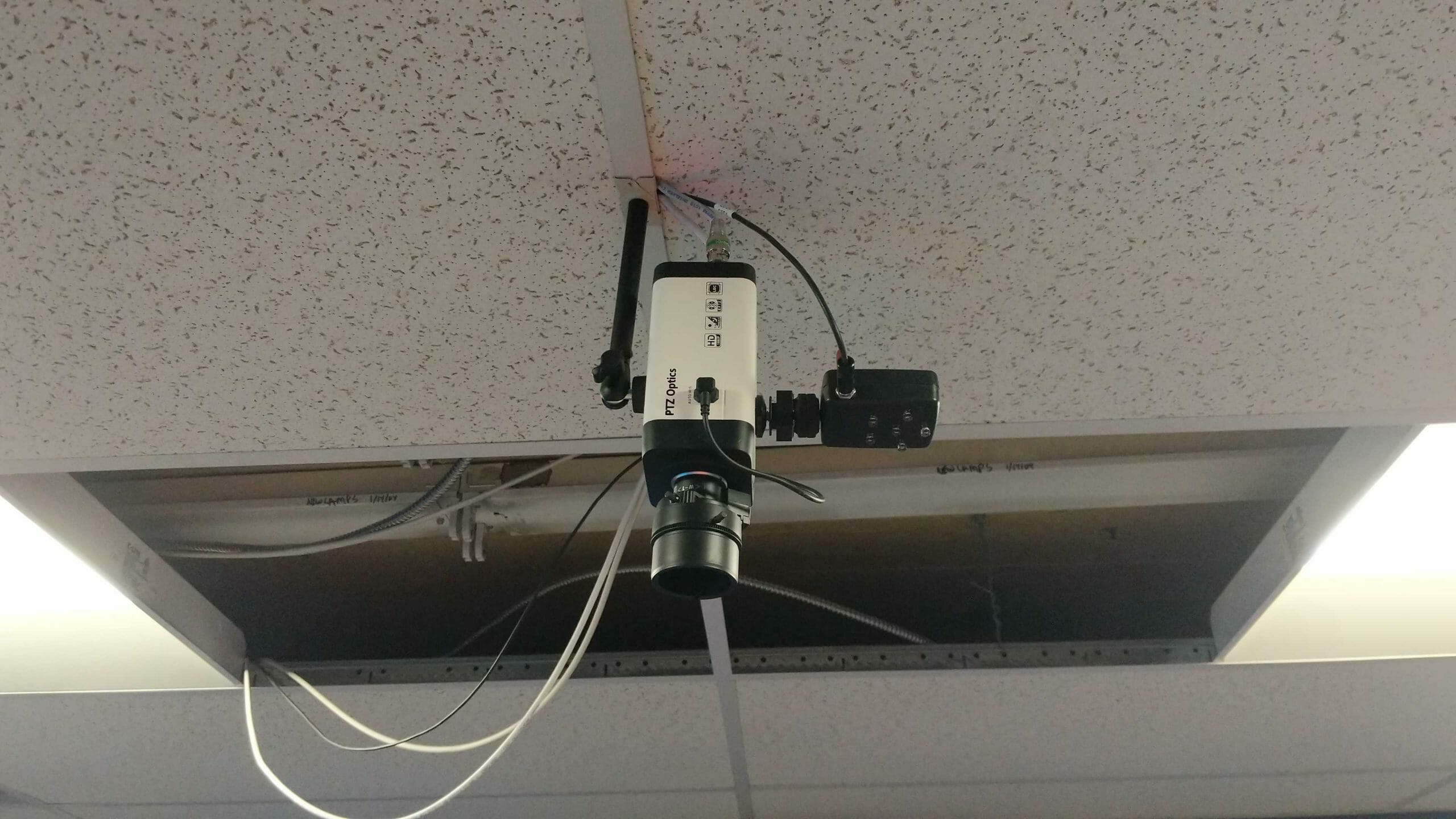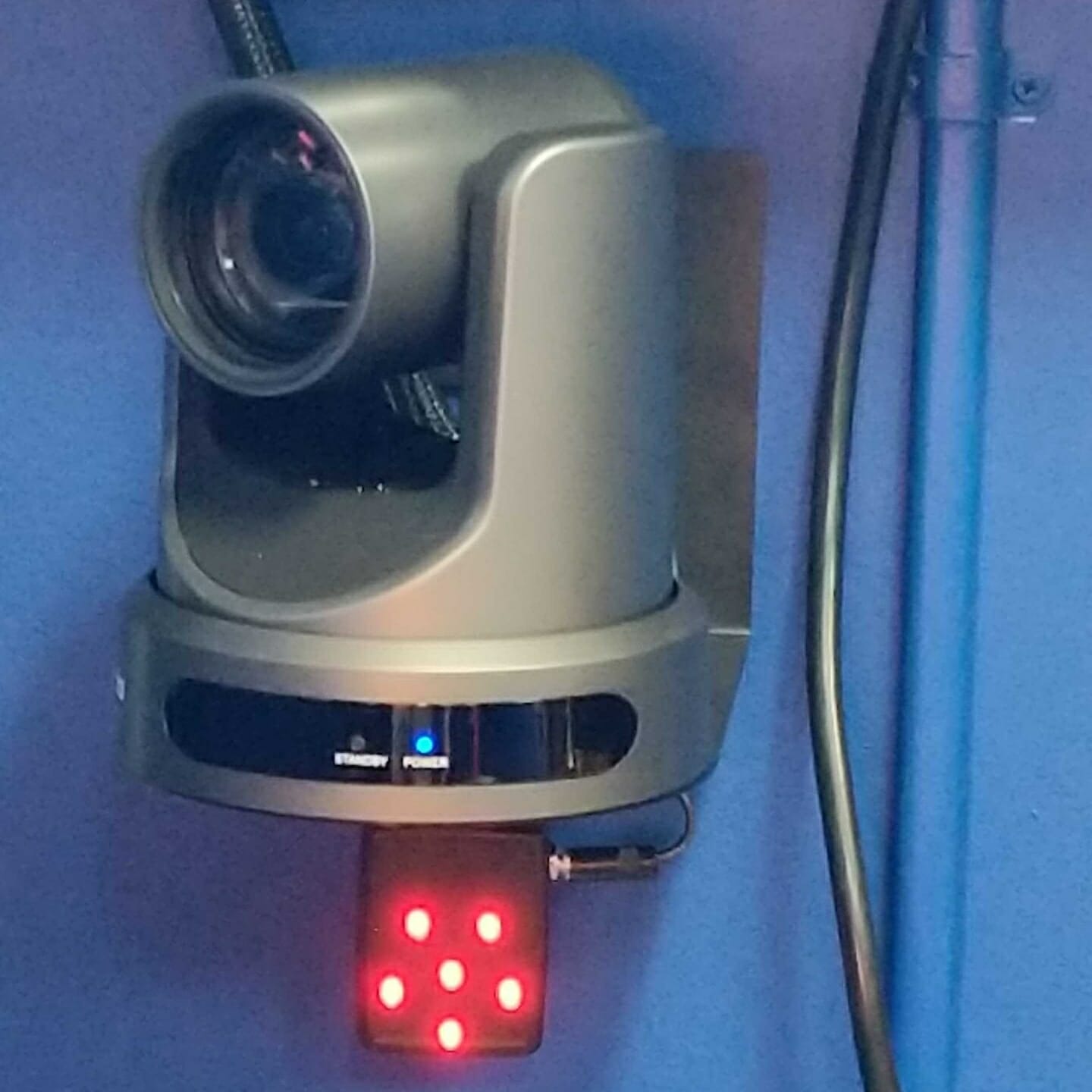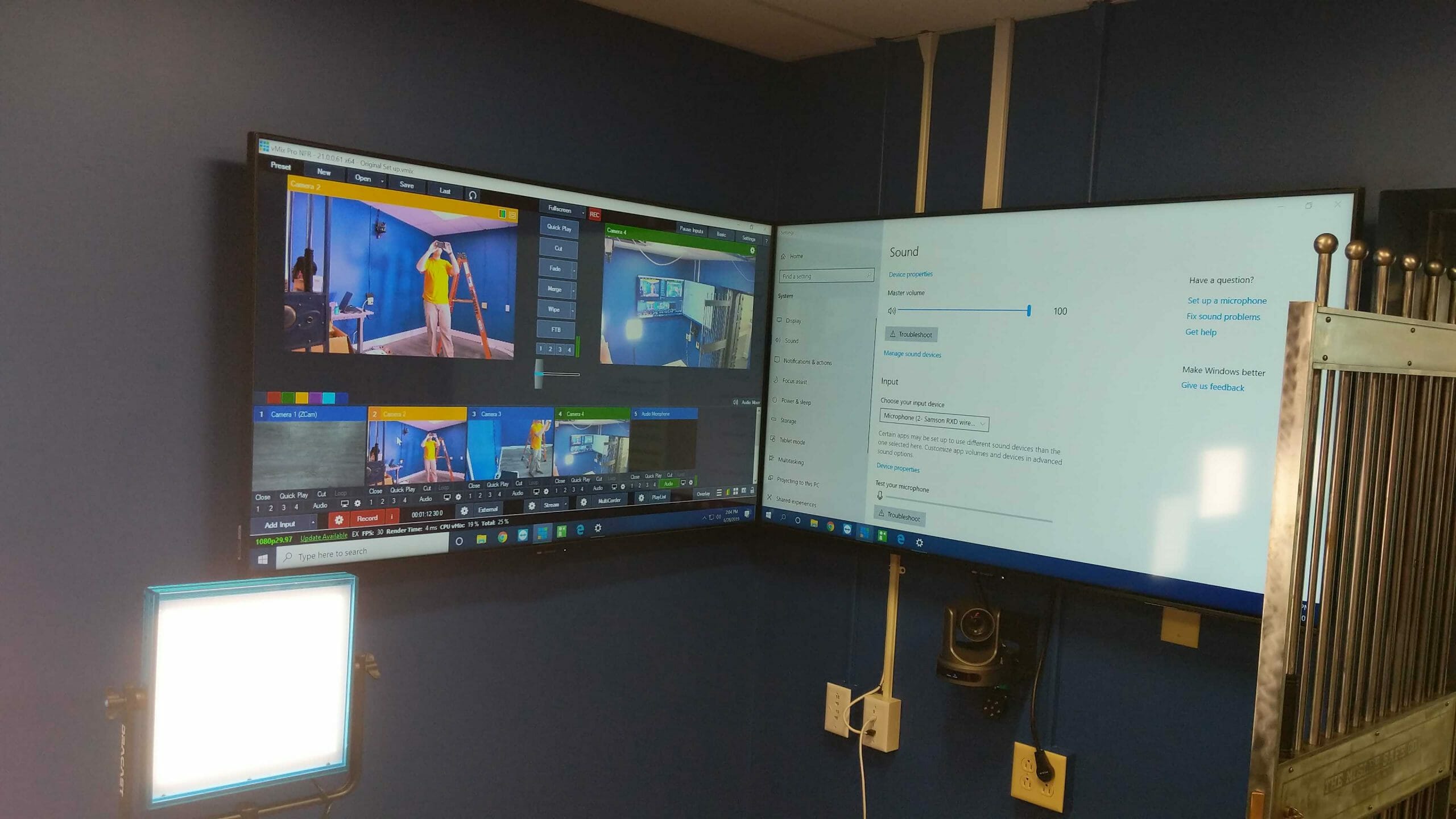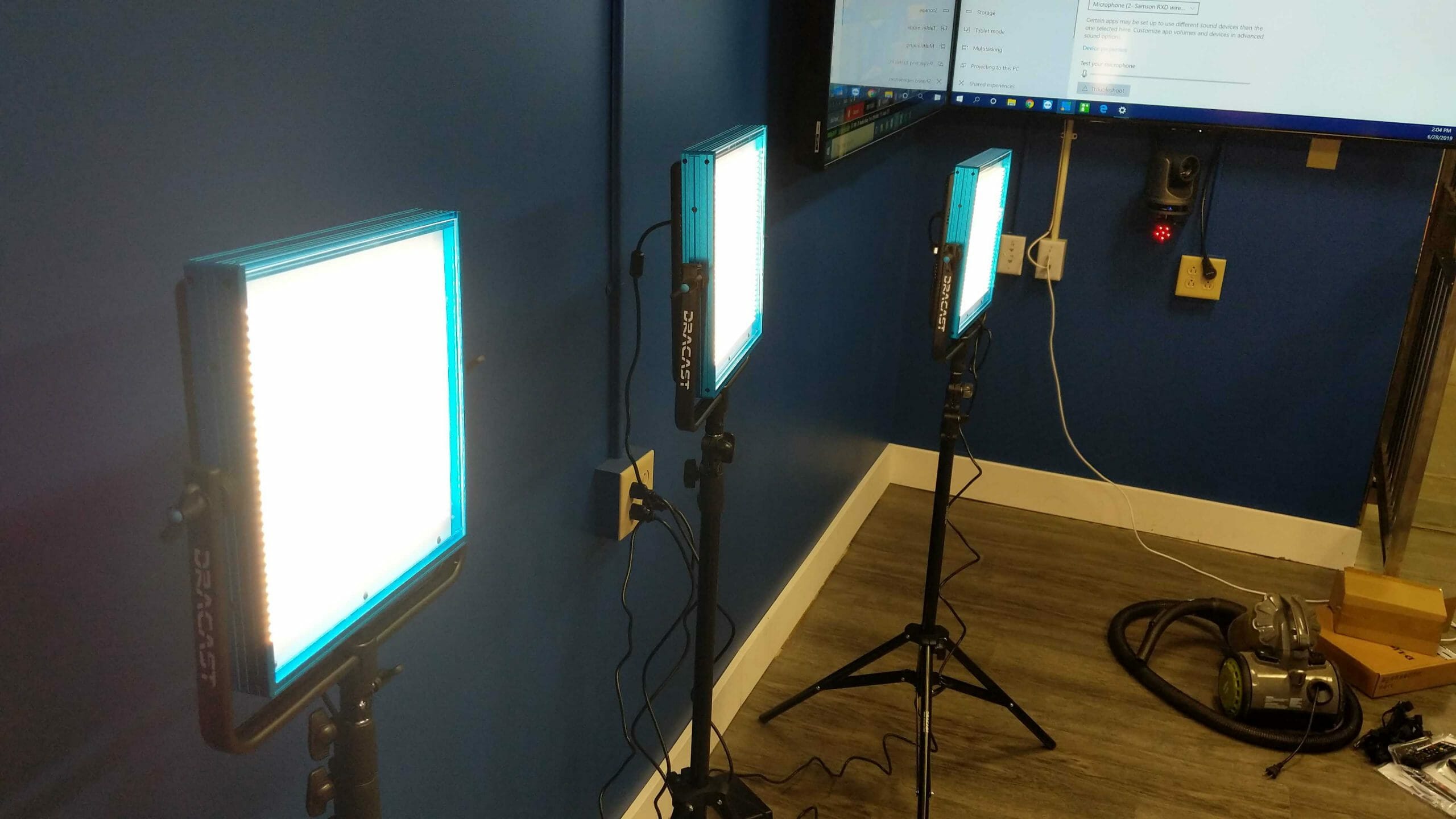 Bank Vault Live Streaming Studio
This customer moved into a new facility that used to be a bank. They converted the old bank vault into a state-of-the-art live streaming studio. This serves as a marketing tool to build a social media following around their products, solutions and services.
There are multiple displays to cue up and preview the streamed video as well as to view the live stream. Haverford Systems installed multiple PTZOptics cameras focused on the show hosts as well as a ceiling mounted ZCam for closeups of products. This room doubles as a conference room with Zoom video conferencing.
House of Worship Live Streaming System
This customer requested an upgraded audio visual system to improve the congregation's sanctuary experience. But, this was also designed around a live streaming system for remote congregants or shut-ins to view the service and events live via the web site and social media.
Haverford Systems installed multiple sanctuary displays along with PTZOptics PTZ cameras and integrated with the existing church audio system. There is a PTZOptics Producer Kit installed on the second floor in the rear of the sanctuary for live streaming.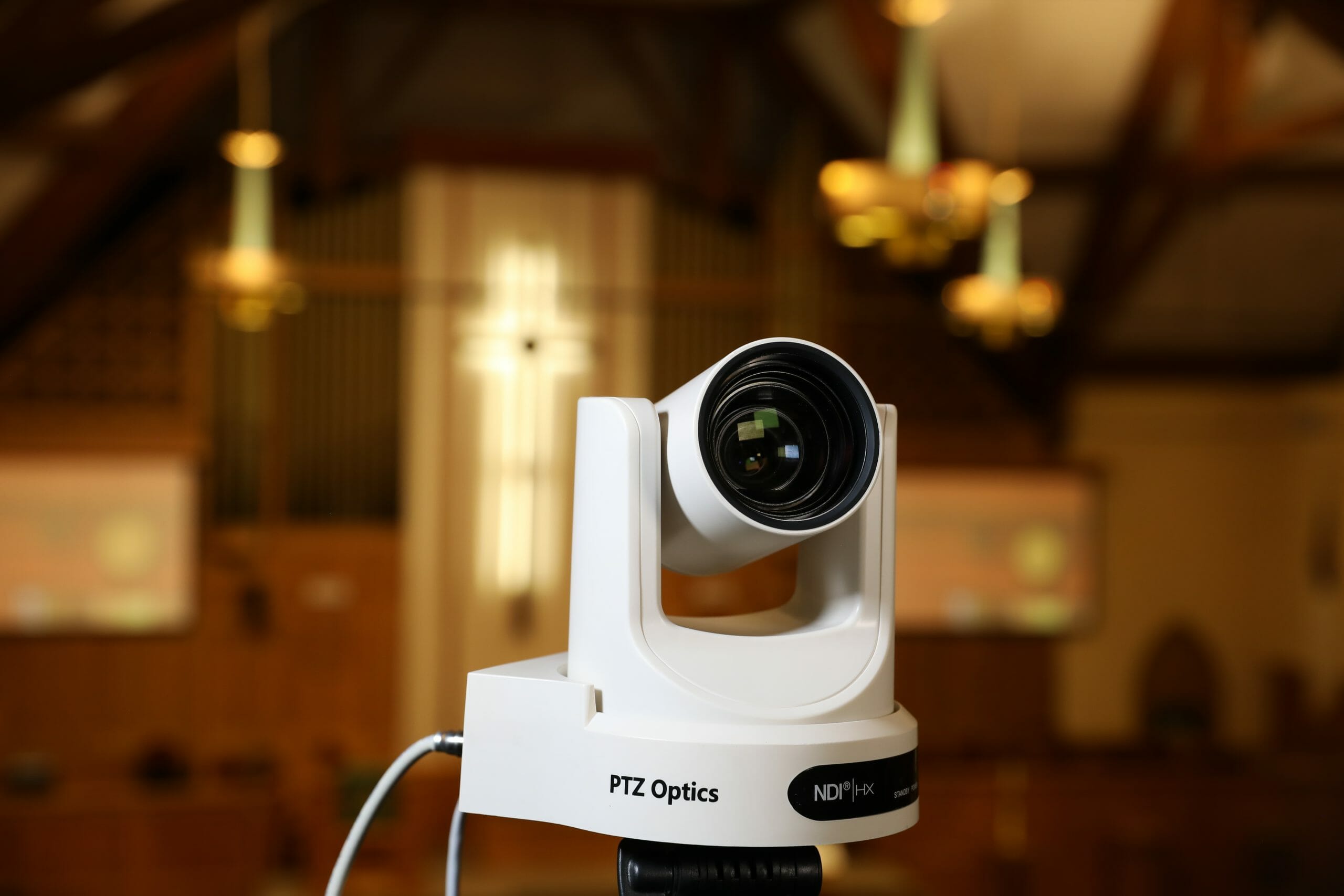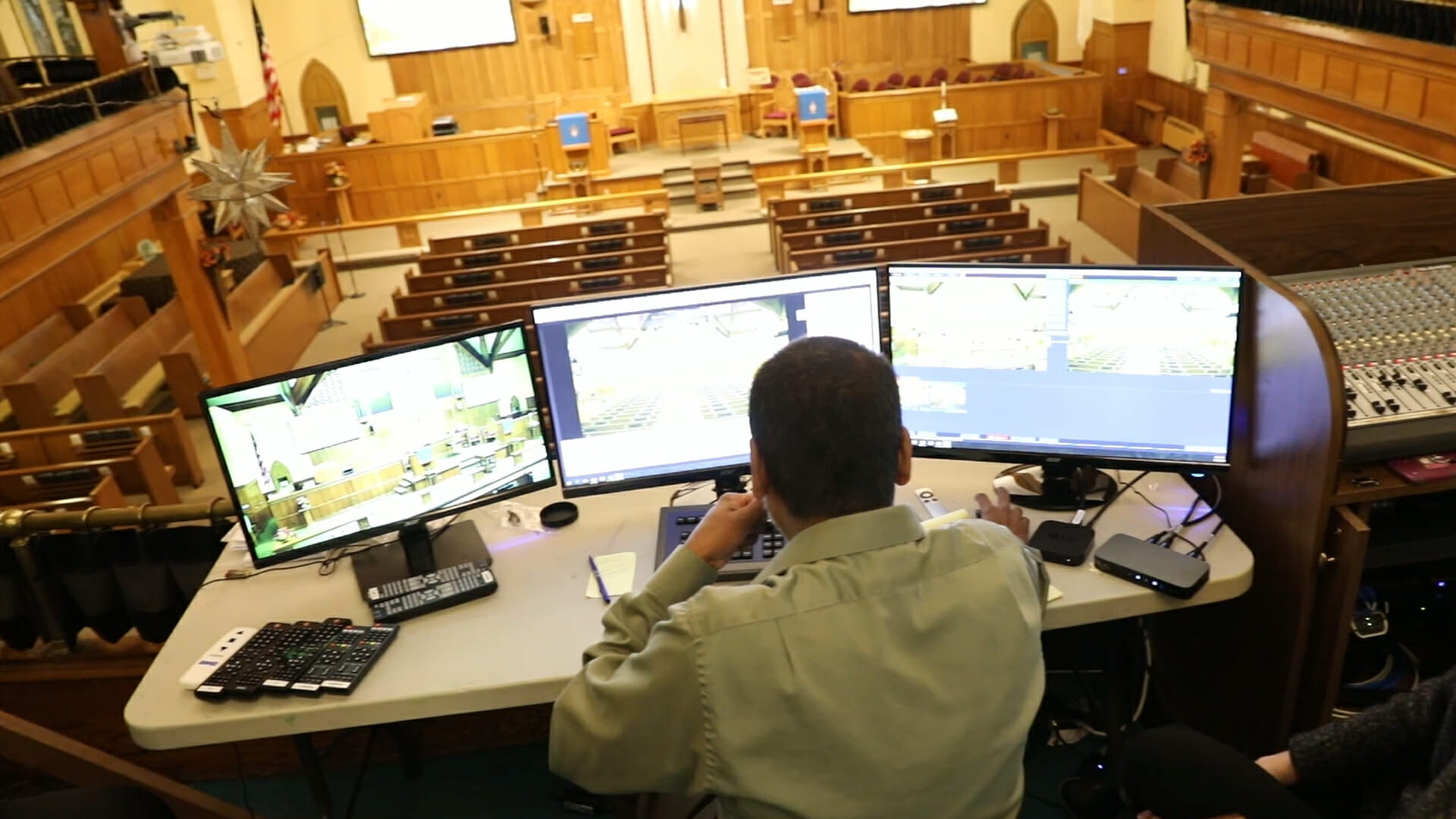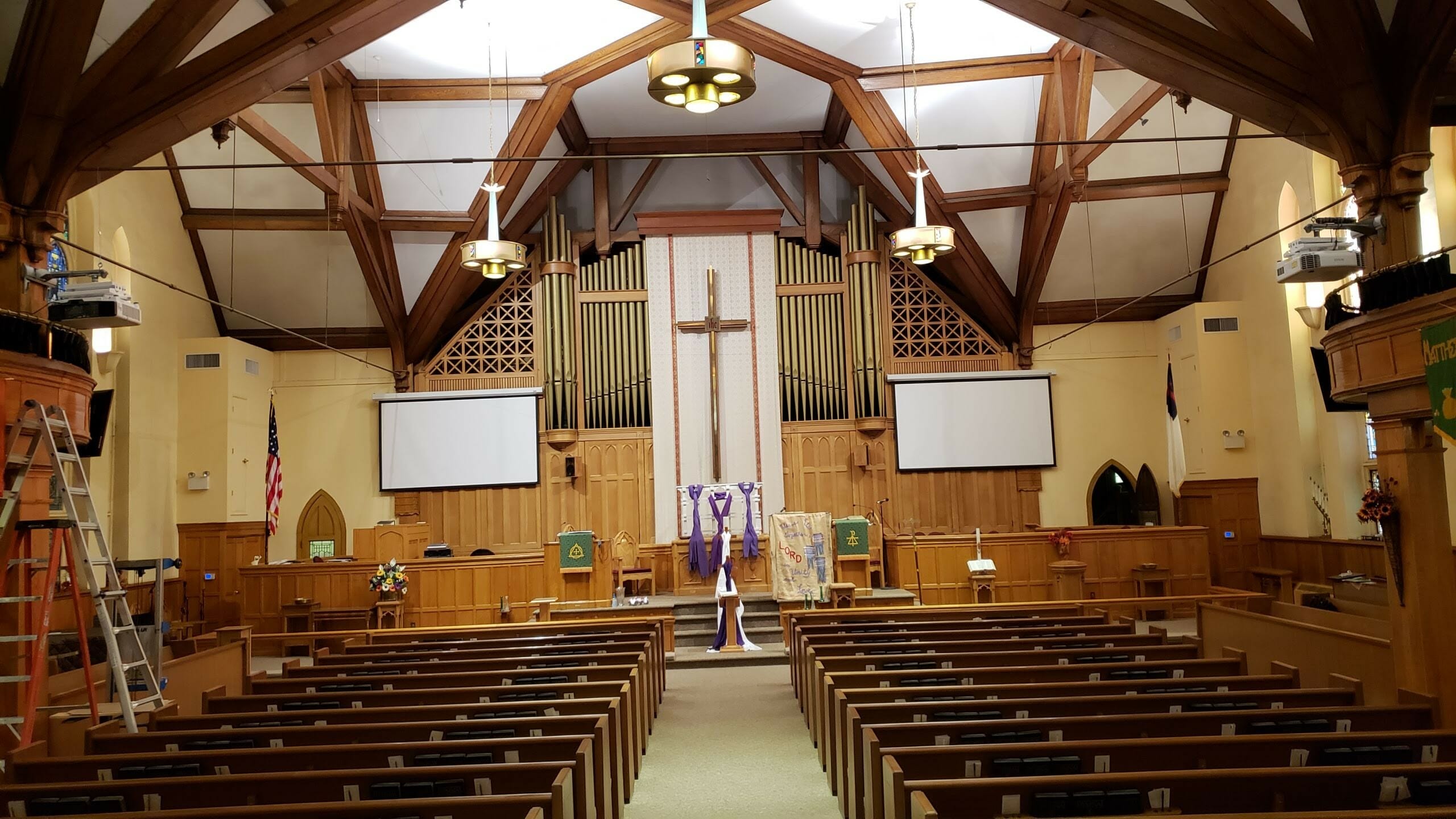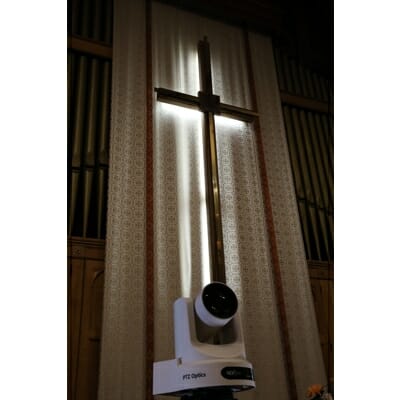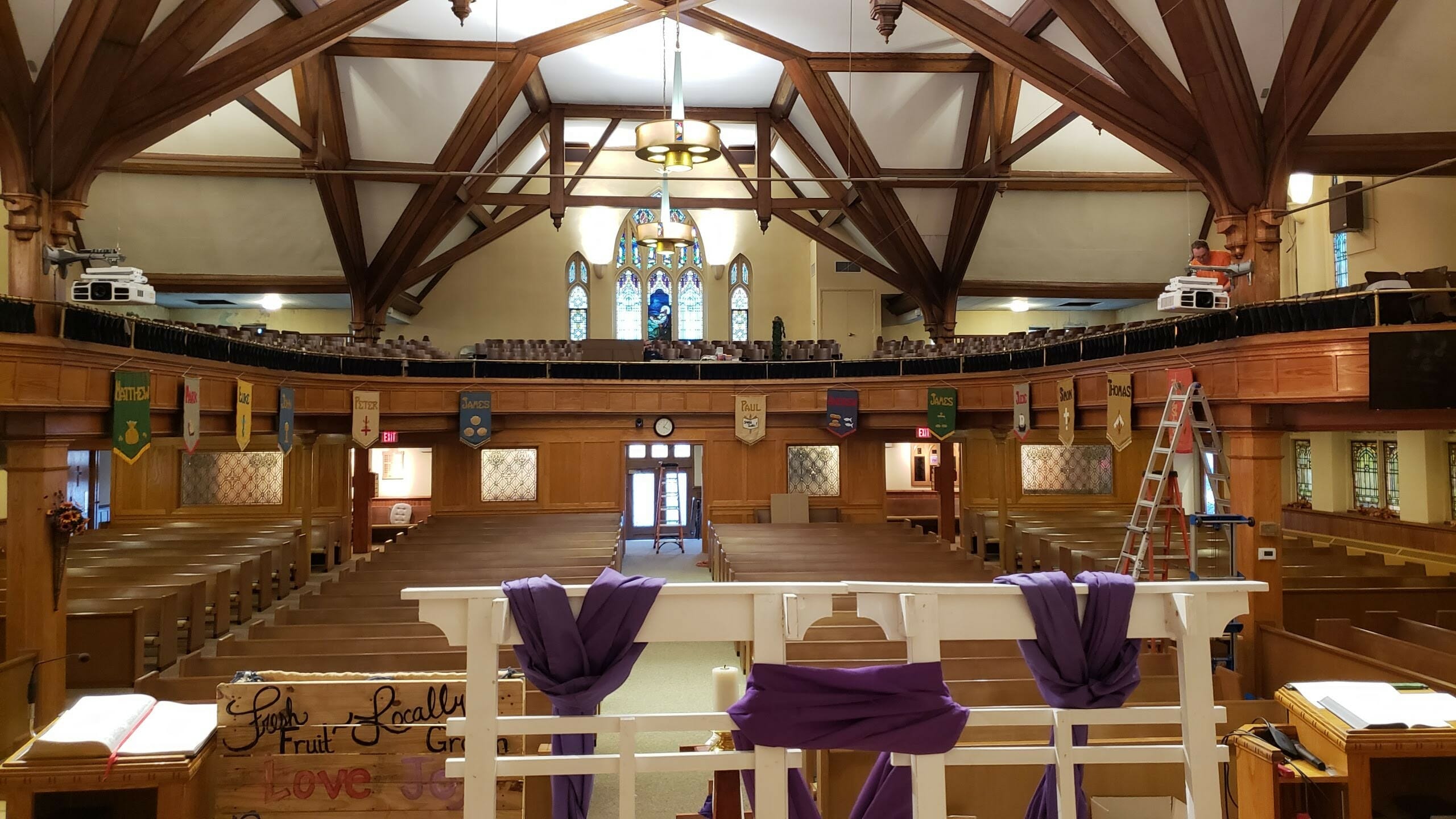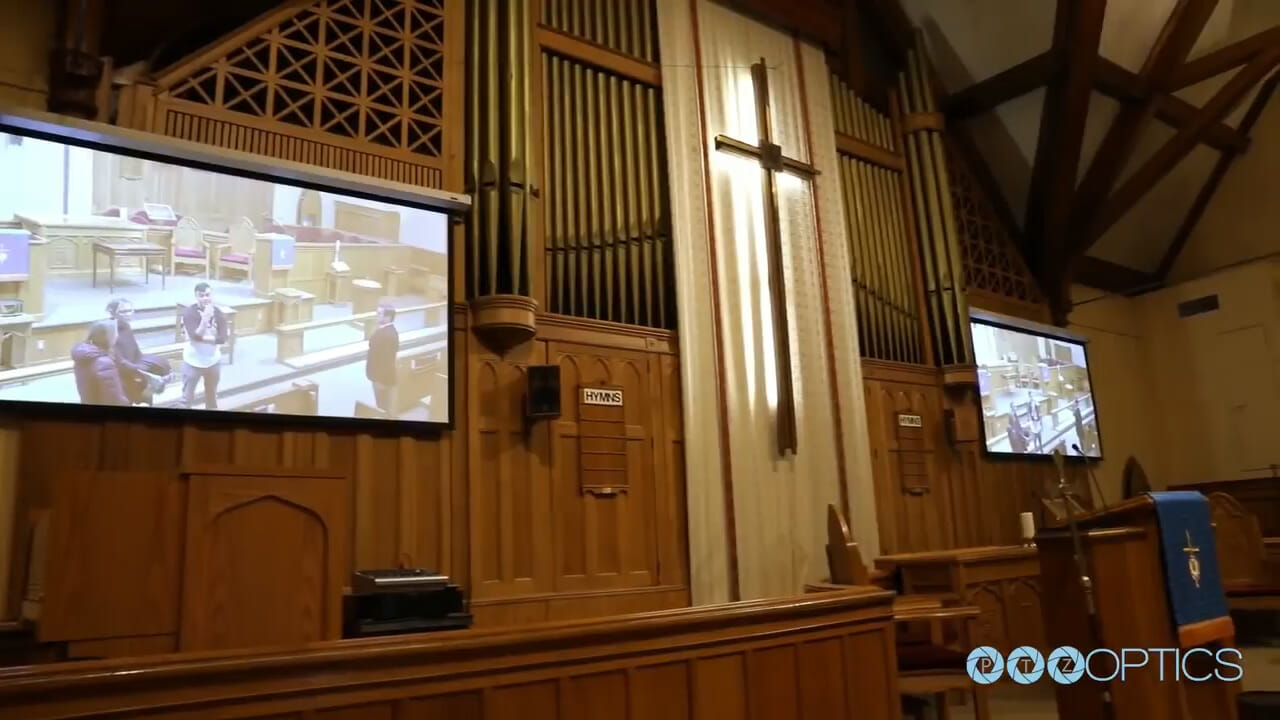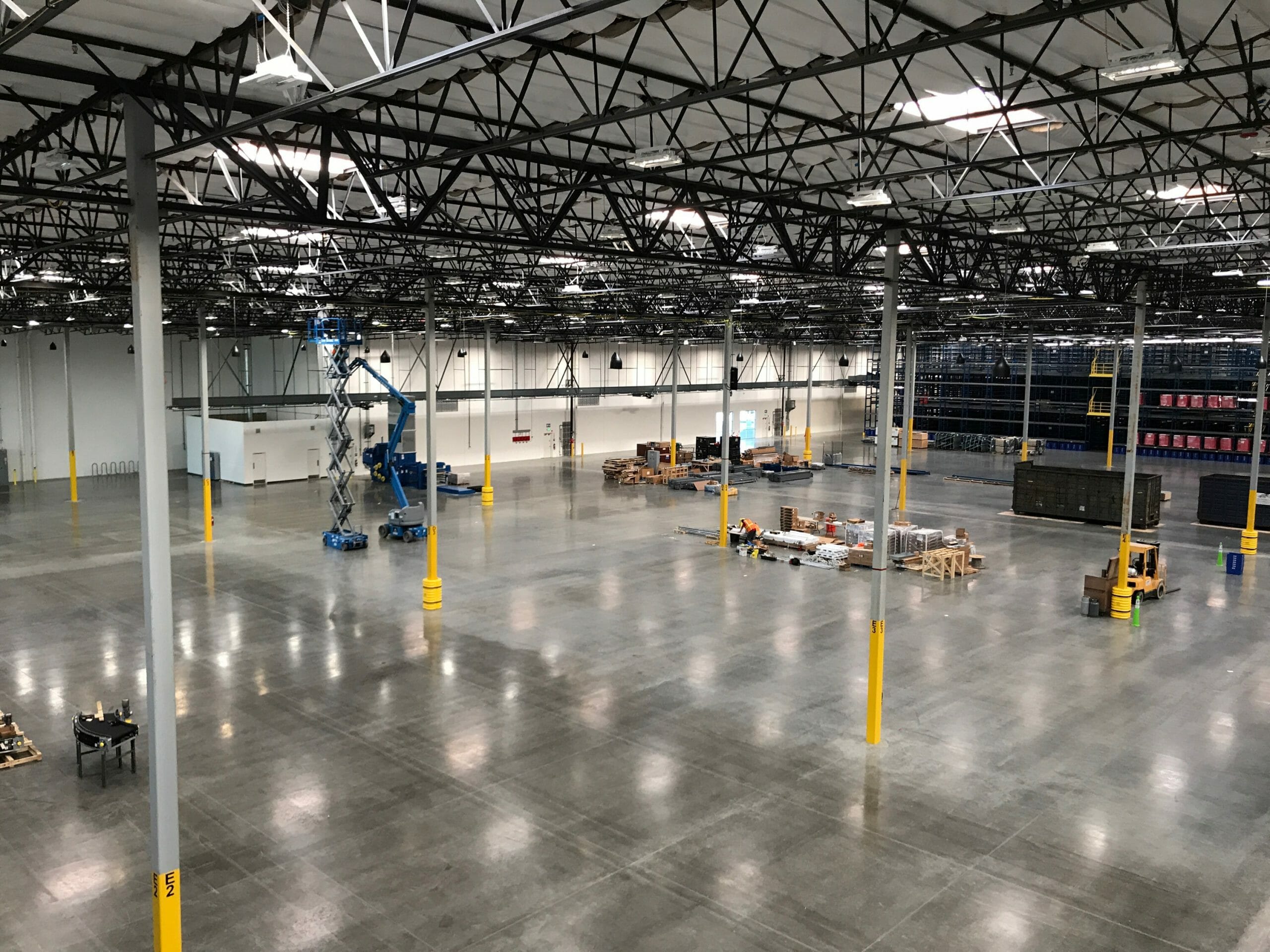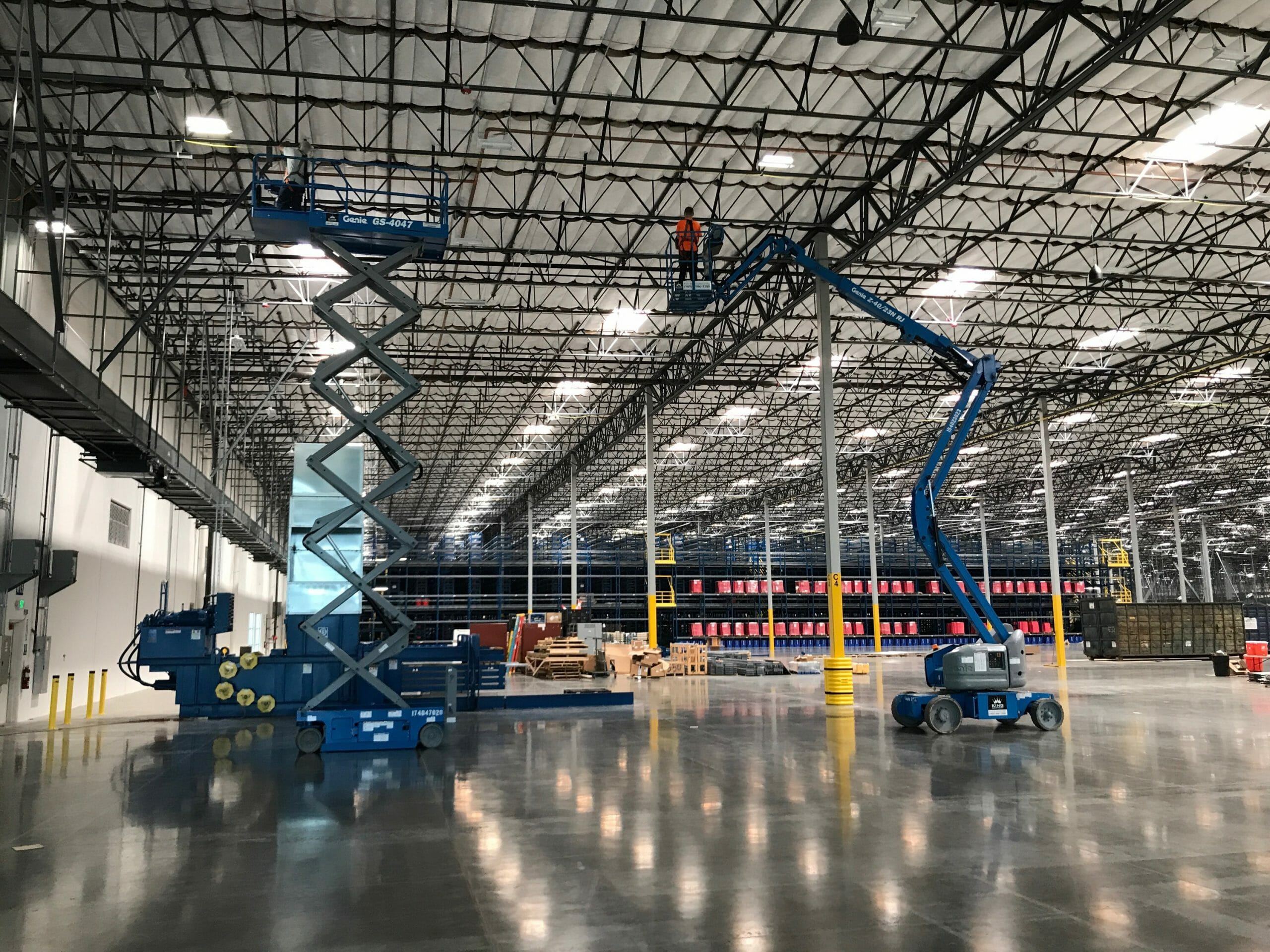 Distribution Facility Paging System
This customer was looking for a paging system that could cover a large area with very high ceilings and multiple zones. A paging head-end system was installed with hanging pendant speakers that can be heard intelligibly even when the production lines are in process.
The wiring was installed via many lifts with much man power. The end result provides a customer with a high-quality, yet affordable solution.
Open Office Sound Masking System
These customers needed sound masking to reduce distractions in open office areas and for privacy in executive office areas. They had multiple ceiling types from acoustical drop ceiling tiled spaces to open ceiling construction.
The Cambridge Sound Management products utilized provided great masking coverage while also allowing for custom emitter installation options.