In our fast-paced professional landscape, who has the time for tangled wires, outdated tech, or that elusive remote? Welcome to the era of Zoom Rooms, where simplicity meets state-of-the-art to redefine how we meet and communicate.
From Technical Tangles to Seamless Setups
Gone are the days when prepping for a meeting felt like deciphering a tech jigsaw. Professionals like Krista Hart from Panitch Schwarze Belisario & Nadel Law recall the stress of it all: "In our previous setting, being not so tech-savvy, the pressure on our attorneys to set up last-minute meetings was palpable." Enter the age of intuitive conferencing – enter Zoom Rooms.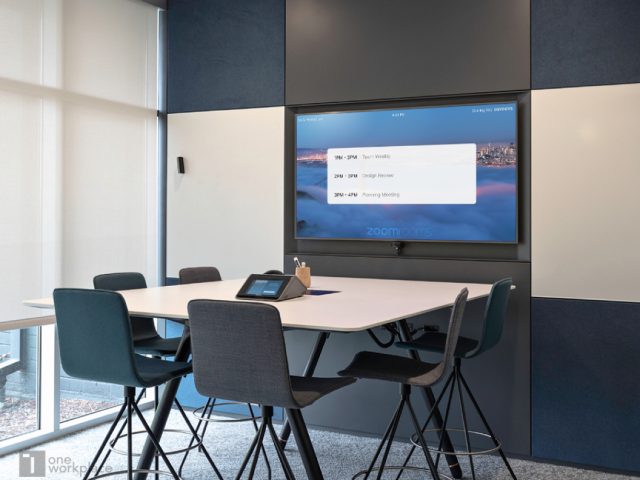 Haverford Systems: Trailblazing the Future of Meetings
When the legal team at Panitch decided to transition to a new workspace, the vision was clear: embrace modern conferencing. Haverford Systems, a pioneering AV tech player based in Downingtown, was their chosen partner on this journey. With a legacy that traces back to 1987, Haverford brings a unique blend of experience and innovation to the table. Shane Riley, their Senior A/V Designer and Project Manager, emphasizes, "We escort our clients through the entirety of their conference room setup journey."
Zoom Rooms: Transforming Meeting Dynamics
Guided by Haverford Systems' expertise, Panitch's workspace metamorphosed into a modern marvel. The marriage of Zoom Rooms, intuitive iPad controls, and cutting-edge PTZOptics cameras epitomizes how meetings should be in the 21st century: simple yet sophisticated. The effortless command of a meeting with a single iPad touch speaks volumes about where conferencing is headed.
Moreover, with cameras capturing every angle in their main conference room, it promises an inclusive experience for remote attendees. And the cherry on top? Movable wireless mics and ceiling-mounted speakers, ensuring every voice is heard, loud and clear. Hart's endorsement says it all: "Just grabbing the iPad and getting started has alleviated so much pressure."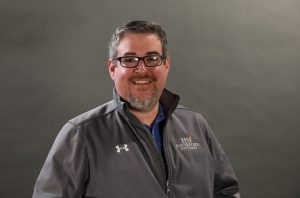 Spotlight on R.T. Chalfant
Meet the force behind many of Haverford Systems' triumphs – R.T. Chalfant. Hailing from West Chester and having honed his intellect at Earlham College, R.T.'s forte lies in steering clients toward tomorrow's tech. His knack for pinpointing client needs and transforming them into tangible tech solutions is unparalleled. Beyond work, R.T. is a devoted family man, a Philly sports aficionado, and a lover of golf, camping, and shore excursions.
The Dawn of a New Conferencing Era
As the business world continually evolves, cutting-edge, user-friendly conferencing becomes indispensable. Zoom Rooms are leading this revolution, offering an unparalleled blend of ease and efficiency. Panitch Schwarze Belisario & Nadel Law's evolution is testimony to this. It's high time businesses everywhere leap into this new age – an age where conferencing is seamless, sophisticated, and simply spectacular.