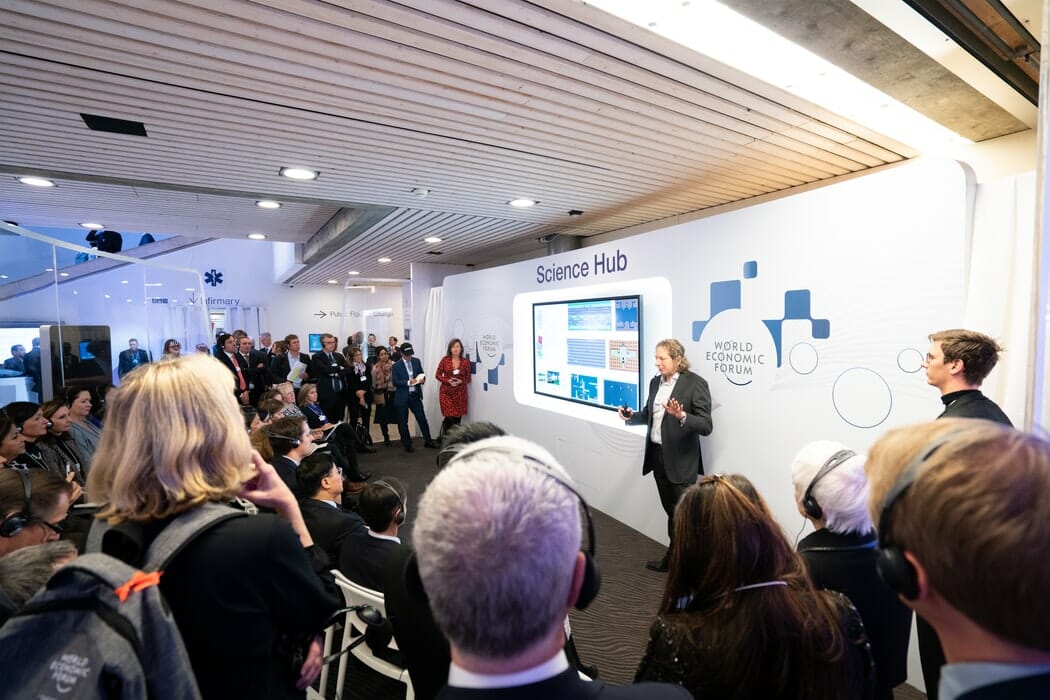 The Right Tech for a Snafu-Free Experience
Any company, conference center, or other place hosting video conferencing, live-streaming, and similar events needs quality AV gear and event technology. For events to run smoothly and for effective talks and presentations, you'll need the right equipment. AV gear that's dependable and technologically sophisticated but easy to operate is Haverford's specialty.
At Haverford, we help with designing and customizing AV systems, audiovisual installation, and supporting AV systems. If you want a snafu-free experience, installing and using the right AV gear is a critical step. Fortunately, at Haverford, that's our area of expertise!
Gear to Suit Your Needs
While knowing how to use your audiovisual equipment is necessary, having the right gear in the first place is even more necessary. As more and more businesses and companies have begun conducting virtual events and live-streaming, there's been new demand for not only gear that works reliably but also gear that can also be customized to fit the dynamic needs of different groups.
Whether you're setting up a meeting room for video conferencing, outfitting a classroom for learning while live-streaming, or preparing to host events in-person once again at a corporate conference center, the gear that you'll need will differ in terms of capabilities and use. The differences can be subtle but important.
So, if you need a hand when choosing AV equipment to suit your needs, let Haverford Systems assist you. The right gear does more than just function well; it will also help to ensure that your events run smoothly and that you avoid technological hiccups and glitches that can hinder any group's messaging and presentations.
Importance of Installation
Basic installation of AV gear and technology can seem intuitive enough, but the nuances of proper installation can also ensure that events run without a hitch and that you're getting the most out of your gear.
No matter if you're frequently running live-streaming presentations or conducting video conferencing for key meetings, the physical placement, and setup of your gear can have a big effect on how well people and presenters can be seen, heard, and able to effectively convey their messaging. Productivity can take a hit over something as simple as not making sure that people can communicate. Don't let this happen to you and your team.
Haverford has helped numerous and diverse businesses with audiovisual installation. So save yourself the hassle of troubleshooting and having to figure out the exact placement requirements for audio gear, cameras, and other equipment. Getting everything set up correctly prevents future problems and headaches, so it's worth doing it right the first time!
Staying in Control
Live-streaming and video conferencing are ubiquitous in today's interconnected world. Yet just as common, the systems and technology that support such connective capabilities seem to malfunction or otherwise fail to work as hoped when an e-meeting or similar event comes around.
There are many causes behind such snafus, but here's one solution: have the right technology and means to operate it at your disposal. Today, audiovisual control systems for audio and video systems are easy to operate even for those without a technical background. Gone are complex, manual hardware controls. Instead, Haverford Systems and today's technology offer integrated control through more intuitive software and mobile device links.
Outdated audiovisual installations and control systems just don't have the same ease-of-use expectations and features of today's tech. Controlling your AV gear, from video walls and digital signage to live-streaming cameras doesn't need to be complicated. Instead of being intimidated or unsure of how to operate your gear, let Haverford help. We can walk you through operating your equipment and can recommend new tech or services that can increase ease of use and functionality.
A Range of Services at Haverford
Haverford Systems provides a number of services centered on audiovisual installations and support for commercial spaces. We help people and companies to connect. Through the integration and installation of collaborative technologies, we ensure that people have the right AV gear and support they need.
Feel free to contact us with any questions about our services and areas of expertise!