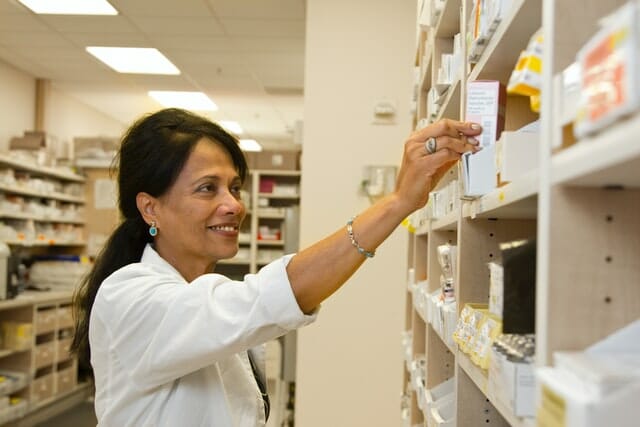 A Case Study: Audiovisual Equipment in the Pharmaceutical Industry
Haverford Systems has worked with various pharmaceutical and biosciences companies to help them to select, strategize, and set up their audiovisual equipment.
By designing and planning AV setups and conference rooms to the specifications and requirements needed for such advanced companies, Haverford has been able to outfit and suit the needs of so many companies across industries. Here's a closer look at how Haverford has assisted various pharma companies.
Building Better AV
At an international biosciences company with several campuses in Pennsylvania, Haverford Systems played an integral role in designing and installing AV support systems for a new facility. While it's often the case that Haverford Systems and AV services companies design and install audiovisual systems in existing rooms and centers, in this case, Haverford Systems was able to join in from the start.
Along with extensive customer needs discussions, Haverford Systems AV experts attended weekly construction meetings and were able to go over AV designs and layout setups with the general contracting, architectural, project management, and interior design teams. By working so closely with other professionals, Haverford Systems was able to demonstrate its multidisciplinary expertise. Being able to plan and coordinate AV requirements during construction phases, as opposed to working with already built facilities and rooms, provided unique advantages, and further ensured optimal AV setup.
During the planning stages, Haverford designed AV systems based on the room size, furniture layout, occupancy, and other considerations. By working so closely with the client, these standards were replicated for their other campuses and facilities.
Installed Gear
In terms of equipment, Haverford installed Cisco voice tracking camera and microphone systems, custom AV table boxes, discreet ceiling speakers, a Cisco Touch panel, and large dual displays all in the boardroom. These systems were also set up to integrate with web conferencing platforms such as Microsoft Teams.
Haverford Systems' team installed sound masking systems in order to reduce noise distractions and increase productivity. Sound masking was used in executive office areas to provide conversation privacy and also in open office areas.
At elevator lobbies and other points throughout the building, Haverford Systems added displays for digital signage messaging and wayfinding purposes. 
Special Solutions for the Industry
Pharmaceutical companies often have specialized buildings and laboratories that have exacting standards for use and cleanliness. For a diagnostics pharmaceutical company based in Pennsylvania, Haverford Systems worked to recommend and install a turn-key digital signage solution that was suitable even for hyper-clean laboratories.
By recommending a Samsung MagicInfo solution, Haverford Systems helped recommend and support digital signage that included Samsung flat panel displays with wall mounts and built-in content players. The MagicInfo content management is housed on an internal server so that content can be scheduled and uploaded over the company's intranet.
Enhancing Training
To operate the Samsung MagicInfo system, Haverford Systems offered online training with Samsung in order to teach the company's users how to operate the content management applications. The system permits great flexibility in that it can provide either simple or complex functions depending on a company's needs.
Better AV equipment and presentation gear are also integral to training employees. With this in mind, Haverford Systems worked with the company to upgrade gear in their conference and training rooms. To improve training sessions, Haverford installed Epson solutions and equipment that included a large whiteboard and ultra-short-throw projector for internal training sessions. These Epson projectors contain built-in wireless for presenting wirelessly from any device, and the ultra-short feature means that no shadows from the presenter appear on the whiteboard.
Haverford's Diverse Expertise
In addition to pharmaceutical businesses, Haverford Systems has worked with a variety of clients and industries to recommend, install, and upgrade AV equipment for various centers and facilities.
Haverford offers many services and solutions geared toward live streaming, video conferencing, presentations, and other types of events requiring audiovisual equipment and expertise. If you have questions, click below to contact us!