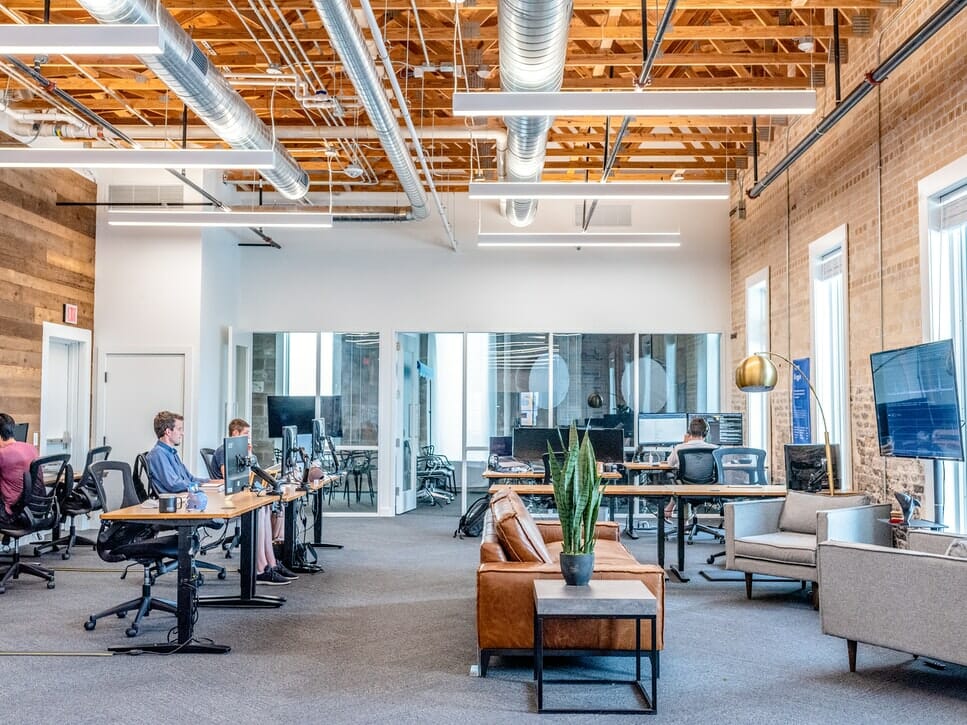 When to Know It's Time to Refresh Your AV Equipment
When it comes to office technology, specifically technology that's related to presentations, conferences, and other audiovisual needs, keeping everything up to date is important.
Technology in any field changes fast but knowing when to refresh equipment and also when to keep existing gear is helpful for keeping your needs and capabilities current without making unnecessary upgrades. While the specifics and upgrade schedules for video conferencing and live streaming technology can differ from, say, audio and lighting equipment, following some guidelines and advice on refreshing technology can keep you current.
Technology to Meet Your Needs
The key purpose of any piece of equipment or technology is to meet your needs. When your equipment fails to meet your needs, it's time to refresh. Additionally, when new features come along that can make your work and processes easier, refreshing equipment and upgrading can be your best option.
Let's look at an example. Video conferencing technology continues to progress and add new features. Today, "smart" cameras that can rotate and track a speaker or presenter on their own provide an added feature and increase ease of use, making them a helpful upgrade for some teams.
If, say, presenters during meetings find it too distracting to try and control their slide show while presenting, it could be time to upgrade to a touch screen display so that presenters can have more intuitive control over their content.
While there are many more examples, refreshing technology to better suit your needs provides an appropriate time for upgrades.
Maintaining Functionality
Keeping your audiovisual equipment in good working condition will minimize problems during presentations, live streaming, and video conferencing events. But even after audiovisual installation is complete, keep a regular maintenance schedule of when to check and refresh your equipment.
Refreshing equipment doesn't always have to mean purchasing new units. If your presentation room uses a projector, for example, check that its bulb has enough life left and will not burn out. If you need a better, clearer picture during presentations, you might be able to simply add a projector bulb with higher lumens. While a high-quality projector will produce more vibrant colors and better picture quality all around, refreshing the bulb can be one solution.
Keeping computers and software up to date is also key. Software programs and drivers that run slide shows and control and sync audiovisual equipment, among other features, should be kept updated to their most current versions. Using non-upgraded, older versions can increase the likelihood of problems and glitches. While computer systems and laptops do need periodic replacement, refreshing their software can maintain functionality in the meantime.
The timeframe to update used equipment depends on the equipment itself. A lighting display or speaker system would probably have a longer lifespan than a laptop or video camera. But for any equipment that's more than just a few years old, if it fails to function properly and reliably, it's time to refresh.
AV as a Service Bundles Solutions and Support
Upgrading, purchasing, and servicing AV equipment does need to happen in a piecemeal fashion. Instead, Haverford Systems can bundle your AV equipment solutions and support services into a convenient package that's paid for monthly. This AV as a Service, or AVaaS, system gives you more freedom and flexibility to stay at the forefront, technologically speaking.
Refreshing equipment to keep up with technology changes and to avoid obsolescence are the main motives behind selecting AVaaS. Old and sub-functional technology will slow down and hinder any company's effectiveness and growth. So, by bundling support, maintenance, and upgrades — among other features — together, you won't have to worry about falling behind and failing to refresh your AV gear.
Technological Expectations
As with many fields involving technology, new audiovisual features often become commonly available several months or years after they're introduced. If your office or studio produces videos, for example, you might need to refresh and upgrade to cameras and technology capable of producing 4K video. While not every video needs exceptional clarity and definition, new technology can become the standard within a short time.
Similarly, during video conferencing and live streaming events, viewers might expect to have closed captions of speech automatically generated. Refreshing your technology and software to include this feature could be an expectation of viewers, so it is best to stay on top of such requirements.
User-friendly Technology
Audiovisual control systems are becoming more intuitive and easier to use for even non-technical personnel. If there are numerous steps or processes required to achieve simple functions like switching between cameras or operating audio equipment and sound systems, it may be time to refresh your control system. During live streaming events, video conferencing calls, and other presentations, intuitive and straightforward operating technology reduces user burden and increases event-flow fluidity. 
Connect with Haverford Systems
Even if you're keeping your AV equipment up to date, there are a number of other services and best practices for keeping your live streaming and video conferencing events running smoothly. Haverford Systems can help with audiovisual installation, setting up conference rooms and other areas, selecting the best technology, and much, much more.
We offer the services that commercial spaces need. But if you have any questions or would like more information, feel free to contact us!