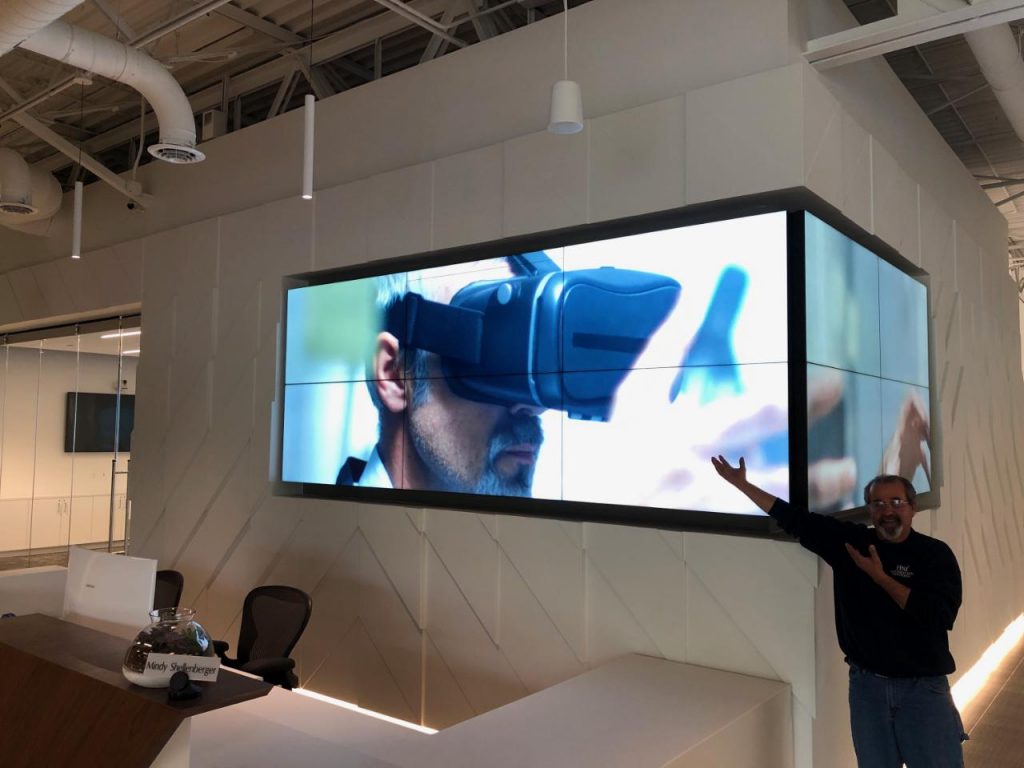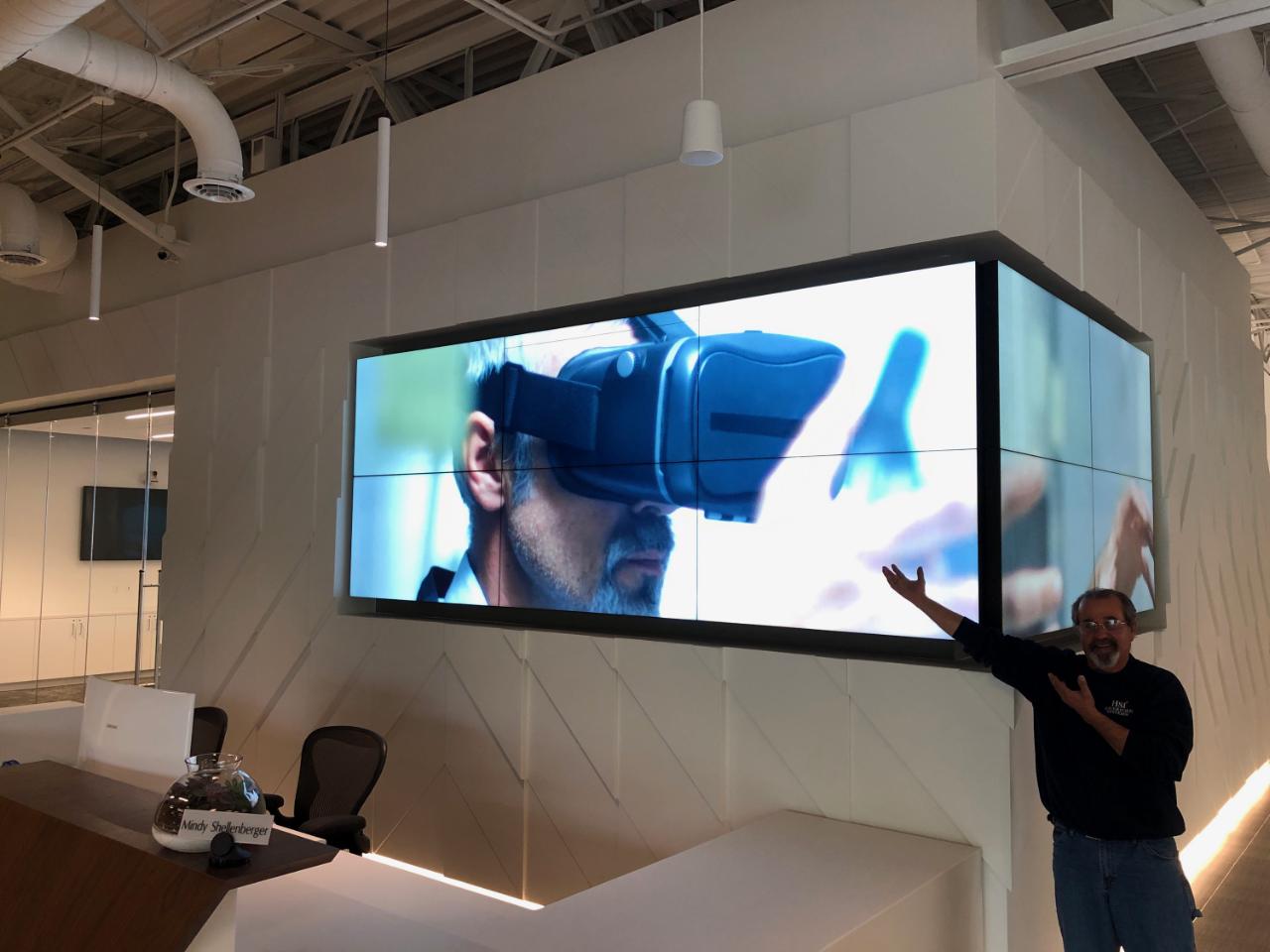 Digital Signage Advantages in Different Industry Sectors
Digital signage can boost the experience of customers, employees, or students across multiple industries in a variety of ways. Read on to learn about the advantages it brings to the educational, corporate, and entertainment industries.
Education
Digital signage in education can help with safety, engagement, and learning in the classroom. For example: Often lecture times will change or move locations at the last minute. Similar to having an arrivals and departures board at an airport, digital signage can be updated to reflect these changes more easily than, say, tacking a sticky note to an office door. Digital signage will result in fewer missed classes and mixups.
Digital signage can also help smooth out detours and other interruptions associated with building renovations. Sometimes students don't realize a building or a part of a building is off-limits, and for younger students, especially, this can lead to safety concerns. Signage that catches students' attention and lets them know what alternate routes to seek keeps everyone safe and students out of harm's way.
Campus events are another area in which digital signage can improve student life. The classic college bulletin board is covered in flyers, all crowded together and overlapping. But what if each club got a 30-second spot on a sign that rotated through various events, performances, and lectures so that students didn't have to jockey for a position on that precious wall next to the mailroom?
In some cases, displays can even be interactive and students can sign up for an audition or purchase a ticket to a concert then and there at the kiosk. Making it as easy as possible for students to find, sign up for, and learn about things happening on campus will undoubtedly increase attendance at, and engagement with, events.
Safety and security on school campuses are becoming more and more of a priority in the modern age. After the Virginia Tech massacre, West Virginia University installed screens in multiple locations across campus to be able to warn students, faculty, and staff of campus safety issues in a timely manner. Communicating quickly with the entire school via digital signage to give instructions or warnings isn't only useful in an active shooter situation. Administrations can give warnings about weather events, icy sidewalks, or high-speed winds.
Corporate Environments
Digital signage in work environments can increase productivity and prove invaluable in the case of an emergency. For example: Meeting times and locations change for various reasons. Having a sign that can be updated with timely information about meetings will help keep things running smoothly and limit the amount of time that staff have to wait for one latecomer who missed the memo that the meeting was pushed up.
Additionally, frequently updated information about floors that are off-limits or bathrooms that are being renovated will help everyone's frustrations if they're given ample warning ahead of time and are provided alternative route suggestions in real-time as well.
Digital signage can also increase productivity. When employees can see marketing or sales data presented to them in real-time at meetings, it can contextualize their every day work in a way that perhaps wasn't accessible to them before. Similarly, showing positive customer feedback on digital signage in the office boosts morale.
Similar to an educational setting, sending messages quickly throughout the whole building is extremely effective when there is a need to leave the building quickly via a specific route or if weather conditions necessitate a warning before people leave the building to brave the storm.
Entertainment
When it comes to entertainment venues, there are many situations in which digital signage provides an advantage. Interactive maps that allow patrons to find their seats without the help of an usher can streamline pre-show seating processes, allowing people not only to find their seat but find the most direct route to it.
Additionally, signs that delineate off-limit areas, out-of-order elevators, or floors under renovation in concert with an alternate route suggestion are the safest and most effective way to ensure patrons have a positive experience at an event, even in the midst of construction or renovations.
And in the event of an emergency, signage directing patrons to their nearest exit, with reminders to leave items behind, (and to stay calm), can help empty the building safely and quickly.
While patrons are waiting for the curtain to rise or during a show's intermission, they can watch a display of all of the upcoming shows at that venue, and learn when they are, when to buy tickets, and even what critics are saying. It's a great way to make use of a captive audience before the show starts.
In a similar vein, virtual reality and immersive experiences are becoming more and more popular–not just in gaming but cinema, theater, and museums. Designers of immersive experiences can use lights, videos, projections, and more to draw audiences into a performance and give them a sense that they are truly being transported.
If you want to read more about digital experiences in public spaces, you can read about live streaming in senior living facilities, upgrading technology for houses of worship, or upgrading classroom technology on our blog.
Haverford Systems provides thoughtfully integrated audiovisual technologies to enhance the hybrid higher ed learning experience. Book a meeting for more information about what HSI can do for your organization.