Virtual Religious Services Are Here to Stay
Virtual Religious Services Are Here to Stay
When the global COVID-19 pandemic rolled into our lives last year, it changed so many aspects of our daily existence. Computer screens became classrooms; living rooms, kitchen tables, and recreation rooms became home offices; and for many people, Zoom became the primary method of interacting with their religious community.
Benefits of Conducting Virtual Services
Arguably, connections with houses of worship are never more important than in challenging times. Live-streaming religious services may have been optional pre-pandemic, but now it is necessary and will most definitely remain a mainstay of houses of worship in the future.
There have been many benefits to this change. Whether your current worship community is meeting in person or remotely, live-streaming provides the flexibility your house of worship needs to reach every member of your congregation.
In some smaller communities, technology has increased participation in religious services. Live-streaming services have removed physical and geographic constraints, allowing far-flung relatives to attend both joyful and solemn events in their loved one's lives, such as Bar Mitzvahs, baby namings, confirmations, funerals, and baptisms, in real-time.
Live-streaming has also allowed homebound congregants to attend services and provided houses of worship with a way to preserve and archive recordings of events and services and a way to bypass space constraints.
As this new normal has evolved, religious institutions around the country have sought to enhance their live-streamed events by purchasing more up-to-date equipment. There are some best practices to follow when seeking to upgrade technology in your house of worship to create a dynamic virtual experience to best engage your congregants.
Best Practices for Upgrading House of Worship Technology
If you don't already have one, consider installing a pan-tilt-zoom (PTZ) camera. PTZ cameras are an excellent way to add interest to live-streamed religious events. PTZ cameras can cover large areas — such as an entire congregation — and can zoom in on smaller details, like a face of a rabbi, priest, or pastor.
Also, they can be pre-programmed for multiple shots, which work well in a variety of lighting, and are plugged into a power source, so charging is a non-issue. Some companies have the capability and expertise to design systems integrating single or multiple PTZs and microphones, to best meet the specific needs of your house of worship.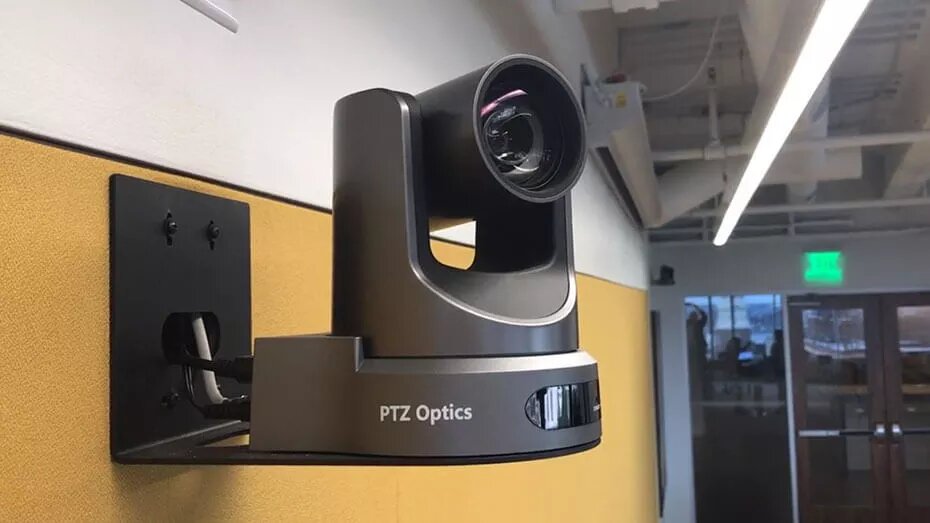 When purchasing new equipment, seek a streaming computer and software application that allows your congregation's volunteers to switch between multiple camera views and angles. Integrating audio systems to include music from a band, choir, or soloist will create a full-scale production and a more immersive live-streamed experience.
When assessing your technology systems, make sure your house of worship has a reliable WiFi network. A solid, robust WiFi connection throughout the location will ensure an uninterrupted live-streamed event for your virtual audience.
Other enhancements to consider are interactive features, such as chat apps and Zoom break-out rooms, which create a human connection, helping to bridge the gap between virtual and live services, enabling viewers to "voice" their appreciation and or express their congratulations.
With all of these technologies in place, your house of worship's team will be ready to live-stream your services to social media platforms such as Facebook and YouTube.
Haverford Systems can design and install an upgraded audiovisual that will meet the needs of your congregation and ensure successful live stream events.  Schedule your free consultation today..
{{cta('7658d2c7-117d-4b94-8a7b-779869057d5c','justifycenter')}}