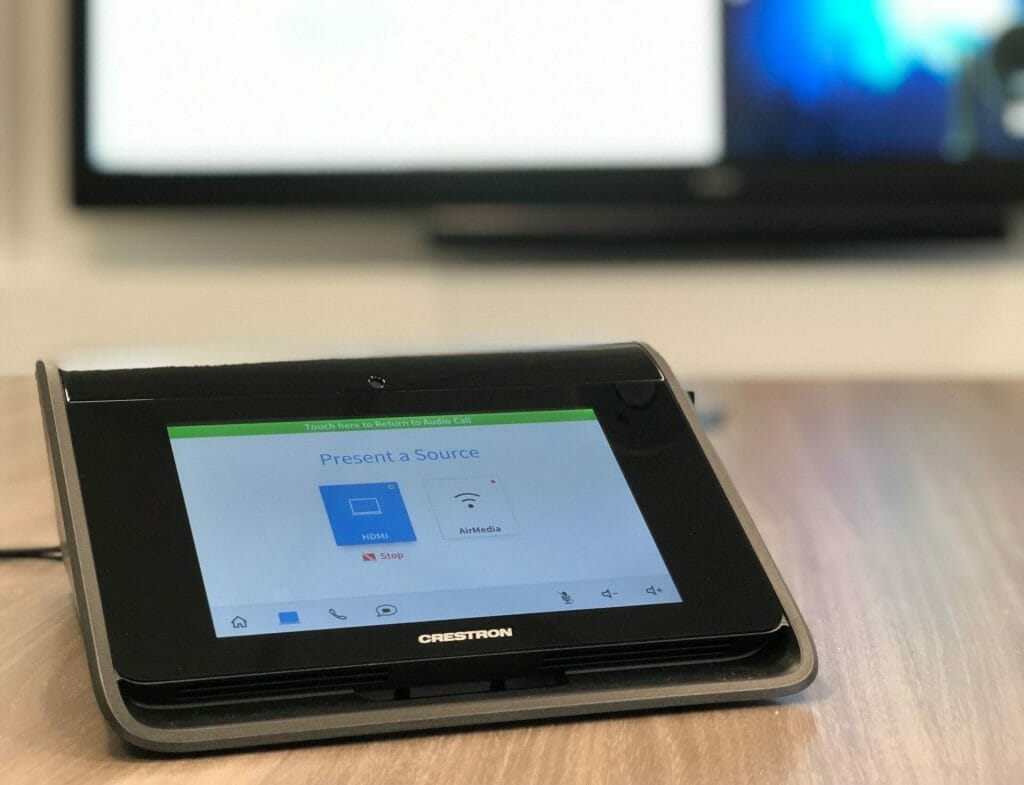 The Benefits of Investing in Audiovisual Control Systems
What Is an Audiovisual Control System?
An audiovisual control system allows you to control all of your technology in a given space with one centralized control panel. You don't need a pile of different remote controls that all perform one function each. With an audiovisual control system, you can control smart boards, projectors, displays, webcams, sound systems, and other devices with just the push of a button. With hybrid working environments becoming more and more common, it's important to keep both updated and easy-to-use technologies in the workplace to foster productivity, engagement, and collaboration.
What Are the Benefits?
There are plenty of benefits to using a central audiovisual control system in your work environment:
One Central Location of Control
One control panel controls all of the devices in the room, so there's no need to organize multiple remotes or tablets to maintain complete audiovisual control at any given time. This centralized control is a simple solution that cuts down on time spent going back and forth between multiple interfaces.
A Solution Tailored to Your Needs
We understand that every work environment is different, and your audiovisual solutions should be too. We work with you to understand the unique circumstances of your work environment and customize your solution to fit your company.

Less Time Spent With IT
With a user-friendly audiovisual control system, there are fewer barriers to getting a meeting started. This way, employees don't need IT to set up the AV for every meeting, and the AV setup and control process becomes one that all employees can manage reasonably and without much assistance. This frees up IT to focus on other work as well.
Increase Engagement

More control over AV experiences increases employee engagement, seeing as it's easier for employees to control and operate AV technology in meetings. Collaboration tools allow multiple employees to engage in meeting technology at once, manipulating data or graphics, commenting on presentations or documents, or giving digital feedback in real time.
Manufacturers
There are many different AV control system manufacturers, including Crestron, Extron, Microsoft Teams, and QSC. Which one is right for you depends on your needs as a company. Haverford Systems can help you determine that.
How Can Haverford Help?
Haverford Systems provides the fastest, highest quality, and highest priority service for your regional AV needs. We are the go-to company for audiovisual installations in the Philadelphia area, providing custom technology systems design, integration, installation, service, and support. Not only do we provide exemplary customer service, installation, and technical advice, we are part of the local workforce and community. By hiring Haverford Systems, you are investing in your local community and neighborhood.
If you are in need of or considering an AV solution of any kind for your workplace, you couldn't be in better hands with Haverford Systems. We are always looking to create mutually beneficial, long-lasting customer relationships with businesses in the community. A partnership with Haverford Systems is one you'll be glad you started.
Ready to upgrade your audiovisual workplace technology? Don't hesitate to book a meeting with us to explore your AV options.