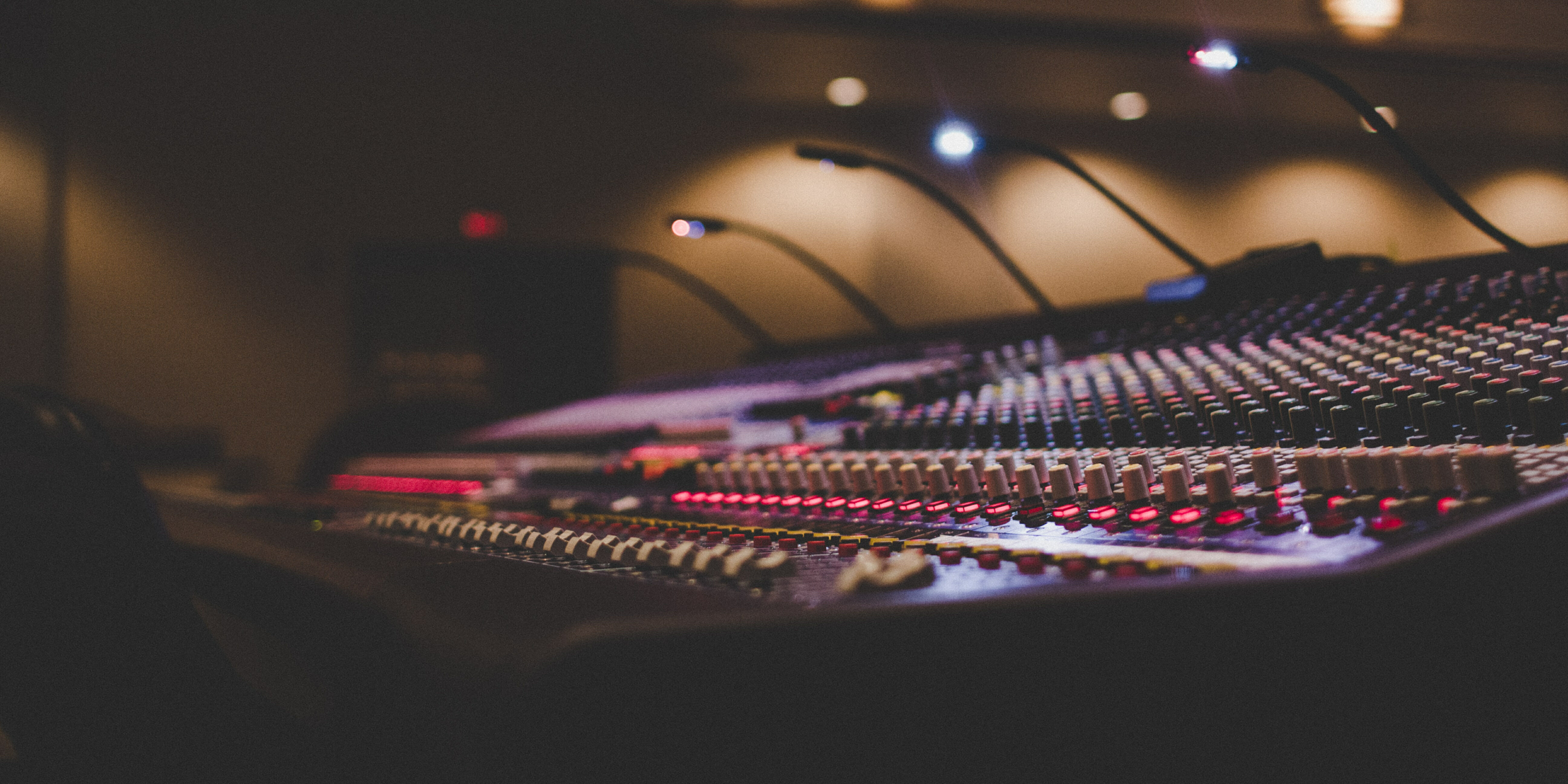 AV Control Systems: What's Changed and What You Need to Know
Considering all of the advancements involving audiovisual technology that have taken shape within the past couple of decades, how we control such technology and devices is equally revolutionary.
While there's certainly still space and need for AV techs and professionals who deeply understand control systems, touch screens, and other AV technology, modern control systems for AV gear can be operated by almost anyone. If you use or are looking to install or upgrade your AV equipment and capabilities, it's worth understanding how control systems have evolved and the features that they include today.
Control system evolution
AV control systems provide the central operating point for controlling the various pieces of AV equipment in a conference room or similar setting. Control systems provide control over screens, display settings, integration with laptops and other devices, audio settings, and other components.
It wasn't so long ago that AV control systems offered far fewer options and connectivity capabilities. Traditional control systems involved more analog gear and interfaces, although many would later include touch panels and a processor to communicate with system components. Still, control systems and touch screens often required custom programming in order to be able to control all of a room's devices and also include customization features like company colors and logos.
While such customized and permanent installations are still used for conference spaces and large auditoriums, many modern AV control systems and touch screens can be used and controlled from one app.
Universal, but flexible, control
Controlling AV equipment and conference room settings using an app such as Zoom Room, MS Teams, or Cisco Webex allows for more universal but still flexible control. Many different control features are all housed under one app, streamlining abilities and ease of use. For example, instead of customized programming for each presentation room's equipment, an app allows for control of all room devices under one system. So, the Zoom Room app, for example, lets users control a camera's panning and zoom, display power, and also includes wireless presenting right from the app. Putting features under one app enhances ease of use, as well.
Modern control systems and apps also allow for more open-source control, meaning it's easier to add and integrate additional external gear and features. Using QuickLaunch or OneTouch software solutions, for example, users can integrate BYOD (Bring Your Own Device) capabilities for a meeting or conference.
System monitoring and support features
Control systems' abilities also extend beyond only controlling gear. System providers like Extron and Crestron provide great solutions for system monitoring, allowing for central management of temperature, lighting, and other settings that go beyond strictly AV equipment settings.
Modern control systems also allow for enhanced and faster support. By allowing VPN access to control processors, manufacturers and service providers can easily provide support for AV control systems and touch screens to troubleshoot issues. Even though control systems and touch screens are easier to use today, simple access to support (which is available through Haverford's Service Team) is still key for the smooth operation of any control system and touch screens.
Finding the solution for you
Perhaps you're looking for a custom control system solution for your presentation space or conference room. Or maybe you'd like to integrate system controls with MS Teams, Cisco Webex, or Zoom Room apps. Or maybe you'd like to do both!
No matter your needs, keep in mind that control systems and touch screens can be just as important as cameras, projectors, and other key pieces of audiovisual gear. If such equipment isn't easily and fluidly controlled, it doesn't matter how great your technology is.
So, let Haverford's team of experienced professionals help you with selecting and setting up your control system. We can ensure that you're selecting the best gear and features for your needs so that you can seamlessly control live streams, conferences, and other events using the control systems and touch screens that suit you.
Click below to contact us. We'll walk through the processes of learning about and installing the best AV gear for your center!