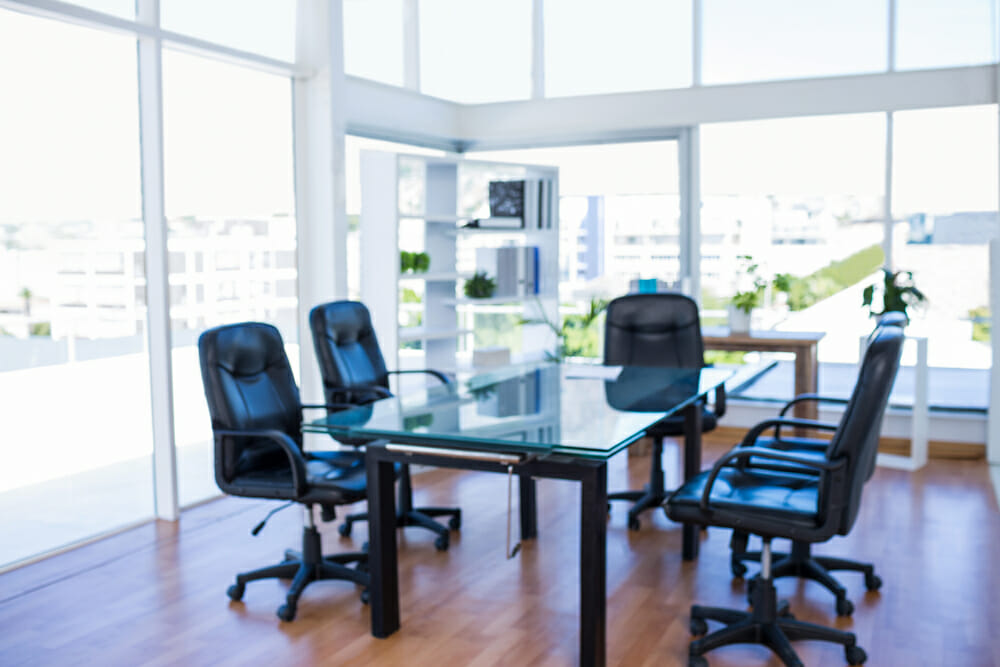 The Best AV Setups for Popular Room Configurations
At Haverford Systems, our goal is to find the best AV solutions for each individual space, whether it be a board room, huddle room, or auditorium. While each room is unique depending on the wants and needs of the organization, there are some universal principles to help get you started on creating the best audiovisual experience for these room configurations. If you're ready to improve your setup, here are a few common ways to equip these rooms in the most effective way.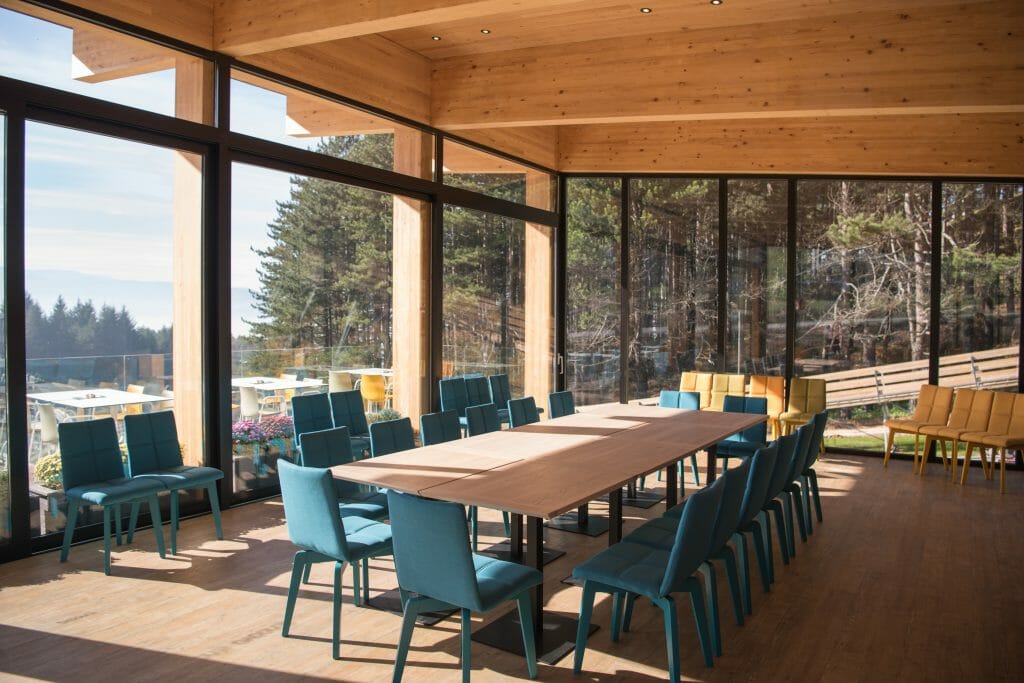 Conference/Boardroom AV Setups
If you've held a conference call or a board meeting during the pandemic, you know how difficult it can be to create an environment where you can communicate clearly and effectively, particularly when some people are in office and some are working remotely. Instead of huddling around a laptop webcam with the in-office staff, invest in a system that can capture the faces of everyone around the board table, as well as crisp audio, to increase meeting productivity.
Some features to look for when seeking out the best tech to increase the quality of your conferences are facial framing, motion tracking, and, for audio, echo cancellation. An important feature in any great conference room is a control hub, often a touchscreen device that can sit in the center of the table. A good control hub will make it easy to access conference calls or access a presentation with the touch of a button.
Divisible Conference Room AV Setups
A divisible conference room is a flexible solution for organizations that hold meetings of all sizes in one space. A divisible conference space can often be broken into two or more smaller rooms, providing an easy and affordable way to ensure quality and quantity are both accommodated when hosting in-person or hybrid meetings, conferences, and events.
Because this room style is ever-changing, the AV solutions for this space need to be easily changed to accommodate any configuration. Invest in products that can move with you, such as wireless speakerphones. Cameras that feature PoE and NDI® capabilities may also be helpful, as you can cut down on the number of wires needed to run each unit.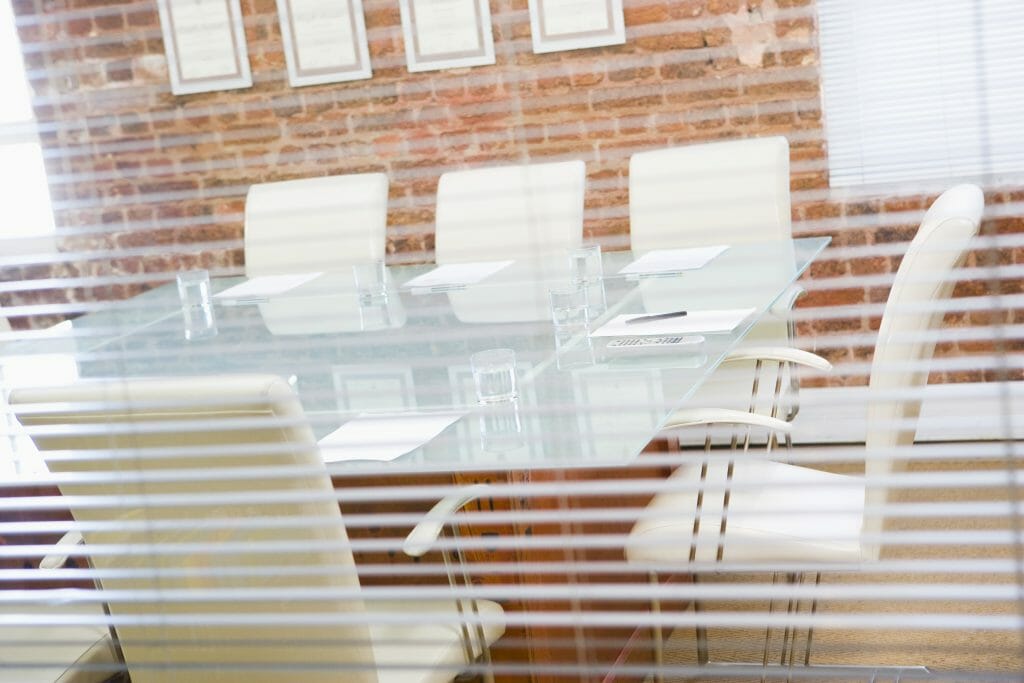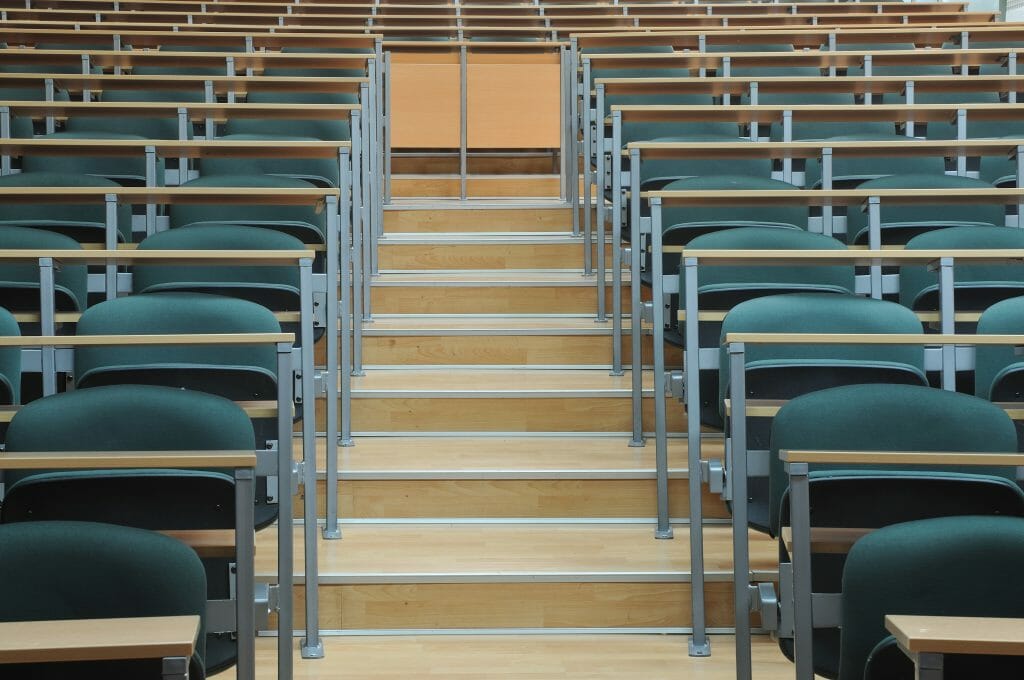 Auditorium/Lecture Hall AV Setups
Looking to outfit a lecture hall or auditorium with the best equipment to deliver video to remote participants, while still catering to in-person guests? These large spaces can often be hard to capture effectively. Assemblies, school band concerts, lectures, club meetings—these spaces are often used in a variety of ways by students and teachers alike, and flexible easy-to-use AV equipment is a necessity.
These spaces are perfect for auto-tracking cameras, as it removes the need for a camera operator but still provides the ability to pan the camera across the room as the speaker or presenter moves. Cameras that feature NDI® are also useful here, since network control of each device may be desirable for any educational establishment. Something that should also come into consideration is ease of connectivity. Whether it be a USB thumb drive with a video, a PowerPoint slideshow on a laptop for a student's presentation, or even a presentation cast from a cell phone, students and teachers should be able to seamlessly connect and disconnect from the system to present their information, preferably wirelessly.
Huddle Room AV Setups
Huddle rooms are becoming more common in the workplace as a way to escape the distractions often found in an open floor plan. A small group of employees can gather together around a video conferencing system, often with a large display and other AV equipment.
If you're looking to get a huddle room started in your company as a way to increase communication and collaboration between in-office and hybrid workers, each room should be outfitted with a high-quality speakerphone, as well as a webcam with a super wide angle of lens to capture everyone in the room.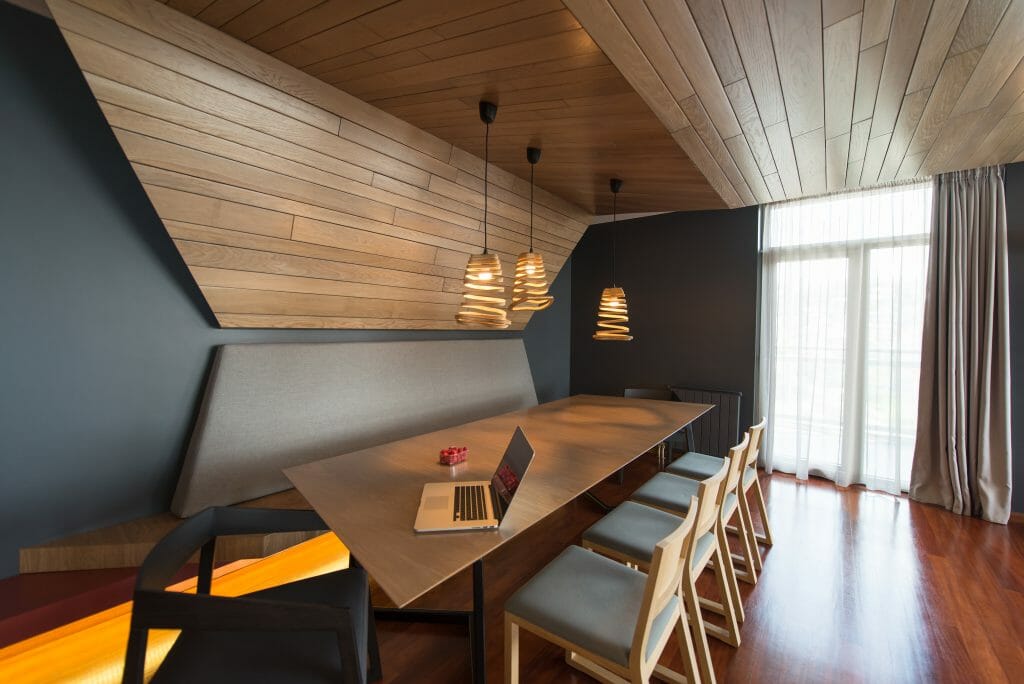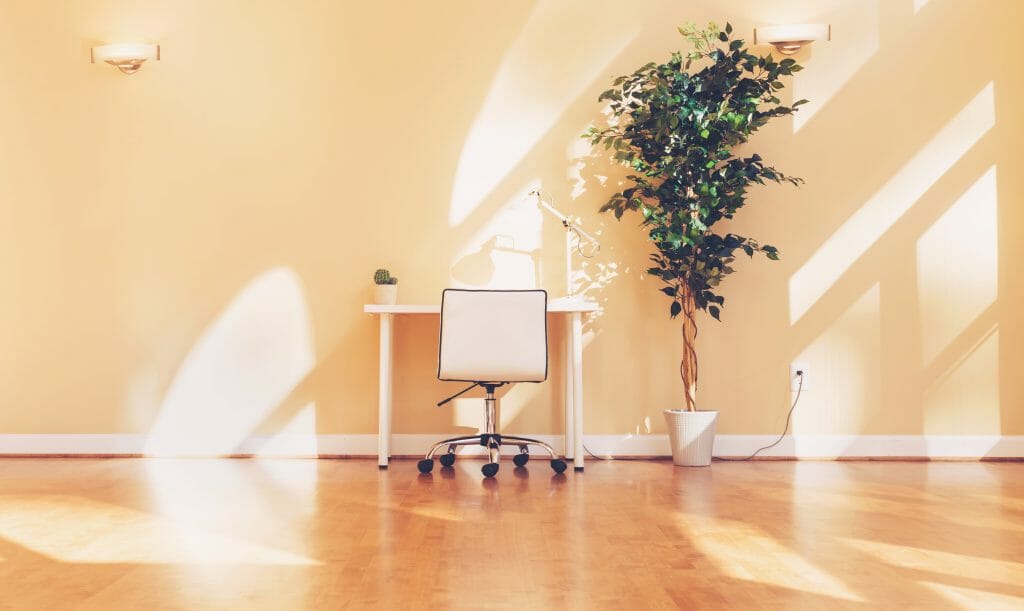 Remote or Hybrid Worker AV Setups
Remote workers and those with a hybrid schedule need technology that moves with them. They may be working on the road, from the office, from home, or on vacation, and ensuring their video communication looks professional is essential. To minimize the amount of wires and devices included, look for a webcam that features high definition video and clear, crisp audio, all in one plug-and-play solution.
Town Hall AV Setups
Various local boards and committees host meetings at town halls—some weekly, some a few times a year, some more or less important than others—but the best part of these meetings is the transparency provided to the surrounding community. Town hall meetings are often a chance for residents to get involved in their town, and ensuring they're able to access that information wherever they might be is a great way to encourage local civic participation.
Town hall AV setups often include a few different cameras to capture the faces of everyone around the conference table, and the addition of facial framing features can be extremely valuable so those watching along know who is speaking. It is also beneficial to have large screens and high-quality audio in town hall meeting rooms, so remote participants can be seen and heard.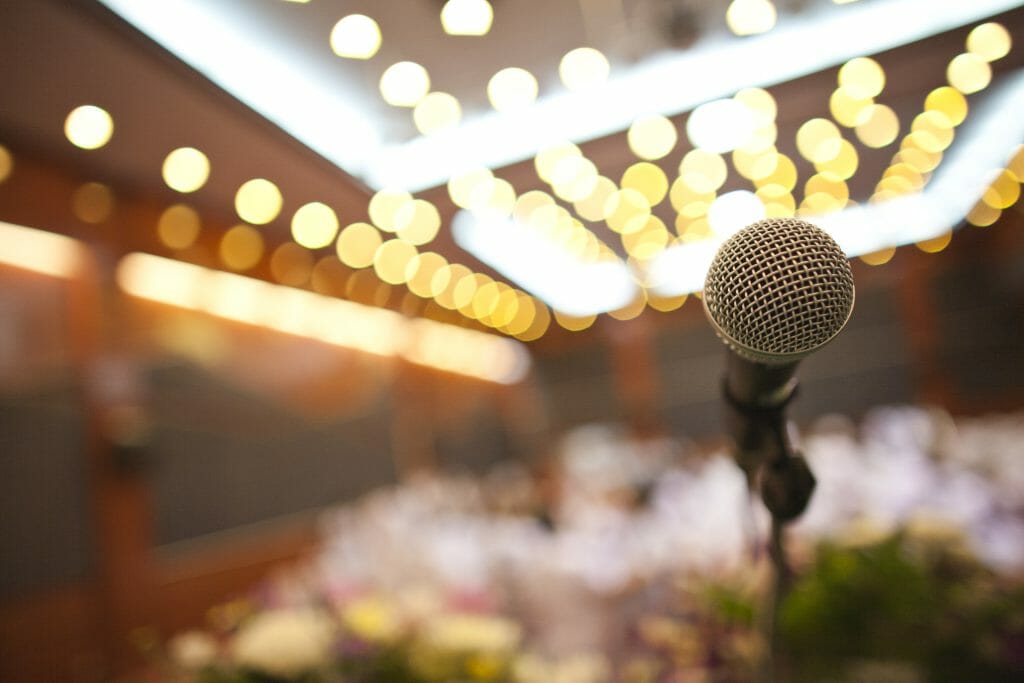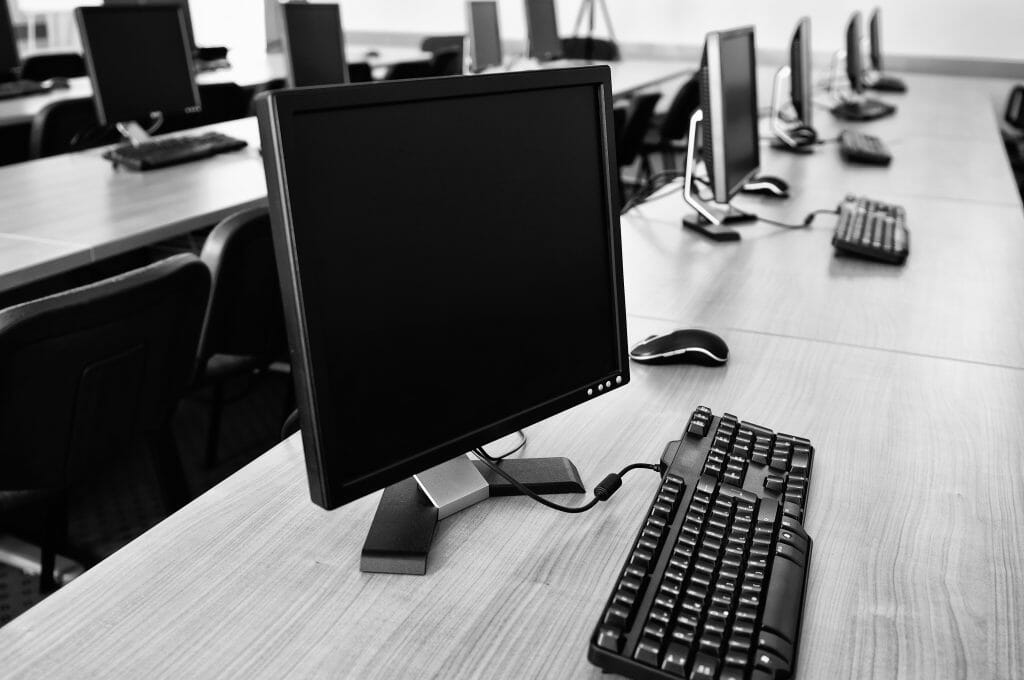 Training Room AV Setups
Corporate training can be executed in a variety of ways and instructors may be in-person, virtual, or pre-recorded. Training rooms may also include hands-on demonstrations, so having a lot of space for participants to work is vital. Training rooms are often larger than conference rooms, or they may be a series of smaller rooms for unique training needs.
When installing AV equipment in your organization's training room, consider what type of education and onboarding you will be providing. Including a large display screen so employees can follow along is always a must, and high-quality audio solutions, particularly ceiling-mounted, can improve the overall experience and ensure information is clearly heard across the room.
Multipurpose Room AV Setups
The most important part of designing a multipurpose room is making sure each use can be effectively executed. Whether you're building a multipurpose room in a corporate setting, an educational space, or elsewhere, the room will need to suit a variety of unique needs. However, if done haphazardly, you may find yourself with a space that can do many things poorly. With that in mind, consider every option for which this room may be used for before you start building a solution.
A multipurpose space should have a lot of table room, as these spaces are often used for lunch meetings, hands-on activities, or training sessions. Because the room will need to be configured in a variety of ways, these tables and chairs will likely be on wheels, making a static AV solution ineffective. Invest in AV solutions that cover the entire room corner to corner, so no audio or video is lost as the space evolves to suit different needs. A drop-down projector screen may also be the best option for this space, since it easily folds up into the ceiling when it's not in use. A control interface with a touch screen would also be beneficial here—something simple that anyone using the room can figure out with ease.