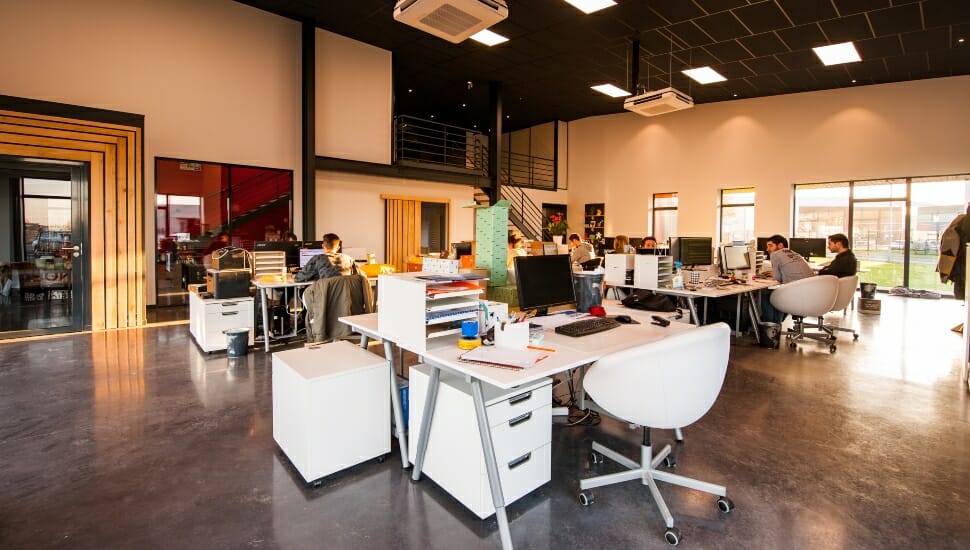 Planning Your Next Online Event? Download Haverford's Virtual Event Checklist
Virtual events are here to stay. And when planning a virtual conference, preparation is key. While a virtual event checklist will look different than an in-person event checklist, thinking ahead, being creative, and creating a seamless event are all important steps.
For a comprehensive guide to virtual event planning, check out Haverford's virtual conference checklist. It outlines key steps to planning and preparation and offers tips and ideas for planning a virtual event. Below is a sampling and outline of our virtual conference checklist. With the right tools and preparation, your virtual conference will be a memorable and insightful experience for guests and presenters alike.
Who's Hosting?
One of the first steps on your virtual conference checklist will be to decide which platform to use for your event. While there are many options and features available, figuring out the needs of your event and of its participants and audience is essential. For example, you and your participants may need to:
• Share screens
• Use different background options
• Branch off into breakout and discussion rooms
• Conduct live polling
• Record
While many virtual event and hosting platforms can perform some or all of these features and more, choosing a platform that's suited to your needs can only help. Eventzilla, for example, is great for promoting events. Zoom is ideal for collaboration and easy screen sharing. Whova is an all-in-one virtual conference platform with many features. Learning more about each platform can help you decide which is best for your virtual event.
Viewing Options and Background
During in-person events, figuring out who's seeing what is a given — an audience faces a stage. Virtually speaking, your virtual conference checklist will need to account for interactivity and viewing orientation. That is to say, should all of your attendees be able to see and interact with one another and with presenters? Or should presenters take "center stage," restricting audience interaction and visibility? Or is a hybrid format best?
Figuring out these questions is part of planning any virtual event. By thinking about your event flow and presenters' and guests' needs, you can plan which viewing orientation and level of interactivity are best. Finally, when planning virtual events, consider what the audience will see; presenters' backgrounds can vary widely and even be a cause for distraction. Using virtual backgrounds:
• Provides consistency
• Eliminates distracting backgrounds
• Keeps audiences focused on the speaker
Blurred backgrounds or virtual backgrounds can be monotonous, however. So, consider the audience and tone of your event when reviewing these steps in your virtual event checklist.
The Right Resources for a Great Conference
For both in-person and virtual events, audiovisual tools play no small role. Crisp audio and clear visuals matter for all types of events, and having the right equipment is key. Many virtual conferences are presented and recorded or live streamed from a conference room or studio. In such spaces, simplified and responsive control systems and high-quality audio and visual systems make for quality virtual conferences.
Virtual events are often hosted and run from people's living rooms. Therefore, having the right gear lets a conference's quality level remain consistent. Even when presenting from home, quality microphones and audio gear, and cameras can ensure speakers look and sound their best.
Learn More with Haverford's Virtual Conference Checklist
There's a lot to consider when planning a virtual conference. That's why Haverford's virtual conference checklist provides an overview of considerations and essential steps when planning virtual events.
Haverford Systems' experience with audiovisual installation and equipment has given us unique insight into virtual events and how to prepare for them. Download our virtual event checklist before your next virtual conference or event. Being well-prepared for any event makes for a better experience for audiences, presenters, and event planners alike.