Logitech
Video conferencing solutions to meet your needs
Our Logitech series of cameras, room solutions, and tools can improve your meetings with enhanced audio and visuals.
• The Logitech MeetUp and Rally Bar Mini offer all-in-one audiovisual solutions for small conference rooms and huddle rooms.
• An Ultra-HD imaging system and automatic camera control—perfect for small to medium-sized rooms.
• The Logitech Rally Plus is an all-in-one premier video conferencing system ideal for large rooms, with two speakers and up to 7 expandable mic pods.
• The Logitech Tap IP is a network-connected touch controller for one-touch join, content-sharing, and seamless room solutions.
*All Rally cameras are 4K and auto framing.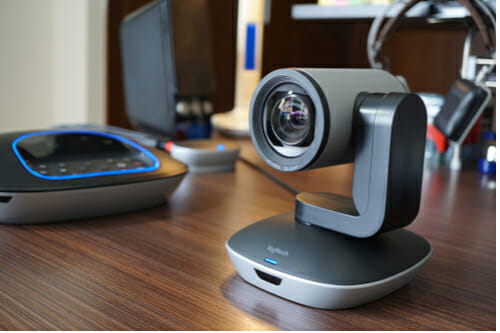 ---
To learn more about how Logitech can help your hybrid meetings, download our free guides!
Just fill out the form below to get your copies.
Book a meeting with us today to learn more about our Logitech series of video conference solutions.