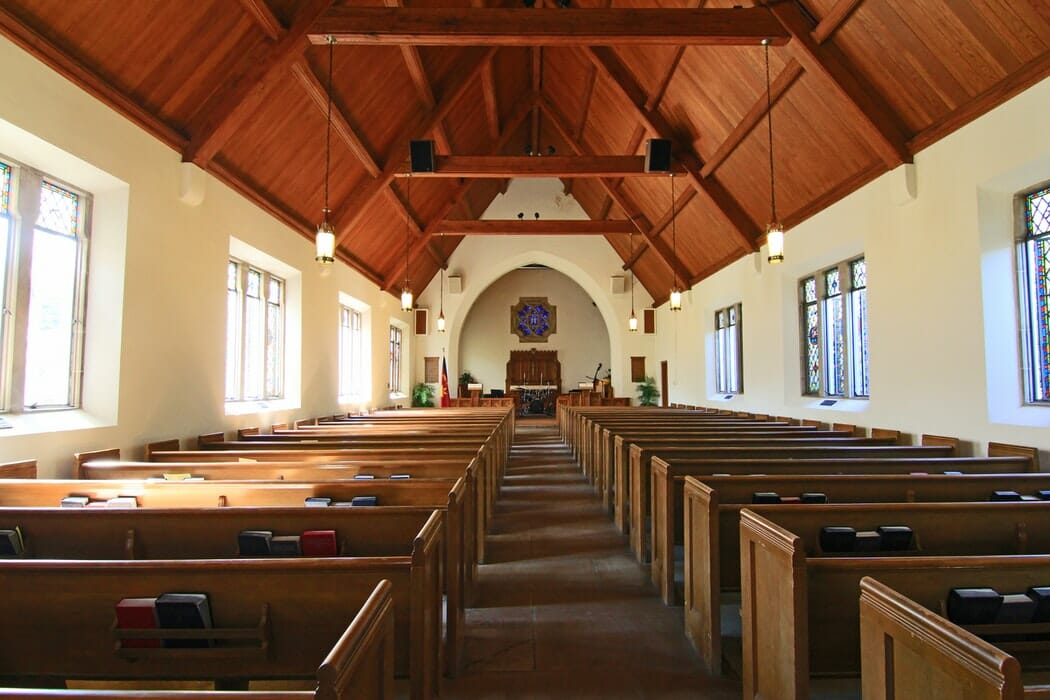 Case Study: House of Worship AV Setups, Upgrades and More
As churches and other houses of worship have been conducting their services remotely, their need for well-functioning, user-friendly audiovisual and streaming support systems has grown.
Haverford Systems has worked with various houses of worship to integrate video production and live streaming solutions into their sanctuaries and into their services. As houses of worship have needed and continue to need flexible live streaming and remote viewing options, Haverford is glad to partner with various houses of worship to fulfill their needs.
Here are just some examples of how Haverford has assisted with live streaming systems for houses of worship. We'll also discuss some of the common audio-visual necessities for your worship space.
Worship and AV
While the COVID-19 pandemic has required that many houses of worship conduct remote live streaming services, many churches and other places of worship have come to like the flexibility that live streaming and remote viewing provide. If you're looking to set up or upgrade your live streaming capabilities and need an audiovisual installation or upgrade, Haverford can help.
In terms of AV requirements, many houses of worship need multiple cameras and the ability to quickly switch between cameras and views in order to broadcast live streaming services. Further, it's often the case that more than just the sanctuaries and rooms where services are held require audiovisual installation and other upgrades.
Haverford Systems has helped worship houses design and install easy-to-use sanctuary systems with pan-tilt-zoom cameras, which cover large areas and still permit close-up zoom capabilities, and microphones. Our team can provide a streaming computer and software to easily switch between multiple camera views and integrate audio systems.
Setting Up Your House of Worship
Most live streaming and audiovisual installations happen in the sanctuary of a house of worship, which is where most services are conducted. Additionally, Haverford Systems can help to ensure that overflow areas, cry rooms, and even outdoor spaces can access and view live stream services and also be equipped for video conferencing as needed.
So, if you need a second screen, video wall, or additional speakers in other parts of the building, Haverford's experts can help with recommendations, layout, and installation.
Audio Upgrades
For many houses of worship, music from the choir and other sources is key to any service. We've helped to incorporate the existing sound systems and audio capabilities into live streaming so that music can be heard clearly by viewers.
If sound quality is an issue, Haverford Systems can also assess your audio system and recommend a system with a digital mixing board, microphones, and in-house speakers as needed.
Assisting 2 Pennsylvania Churches
At Central Moravian Church in Bethlehem, PA, Haverford helped with upgrading and redesigning the church's live streaming and AV capabilities. Haverford worked to install four new 30x zoom cameras and Wirecast software to seamlessly sync video and audio control during live streaming. Using four cameras made it possible to capture the interior and architecture of such a big, beautiful church.
At Abington Presbyterian Church in Abington, PA, church members were looking to enhance their audiovisual installation and systems. Haverford assisted with converting and upgrading the church's existing audio system, using a digital audio interface to operate with the new system. The team also installed and outfitted the church with vMix live streaming software to enable the church to live stream services and better connect with its community.
Upgrading Your House of Worship
If you're ready to add or upgrade video production and live streaming solutions in your sanctuary, let Haverford Systems help out. Since we've worked to outfit many churches and houses of worship with reliable, easy-to-use AV gear and abilities, we have the experience needed to help connect your worship services to the community.
We're happy to answer questions or talk more about details and plans. Book a meeting with Haverford to learn more about how we can work together.