Positioned in the core of Chester County, Pennsylvania, Rosemont College is a beacon of educational progressiveness seamlessly integrated with innovative technology. This transformation is attributed to our association with Haverford Systems, an industry-leading authority in the domain of audio-visual technology. The outcome: classrooms metamorphosed into advanced spaces of learning.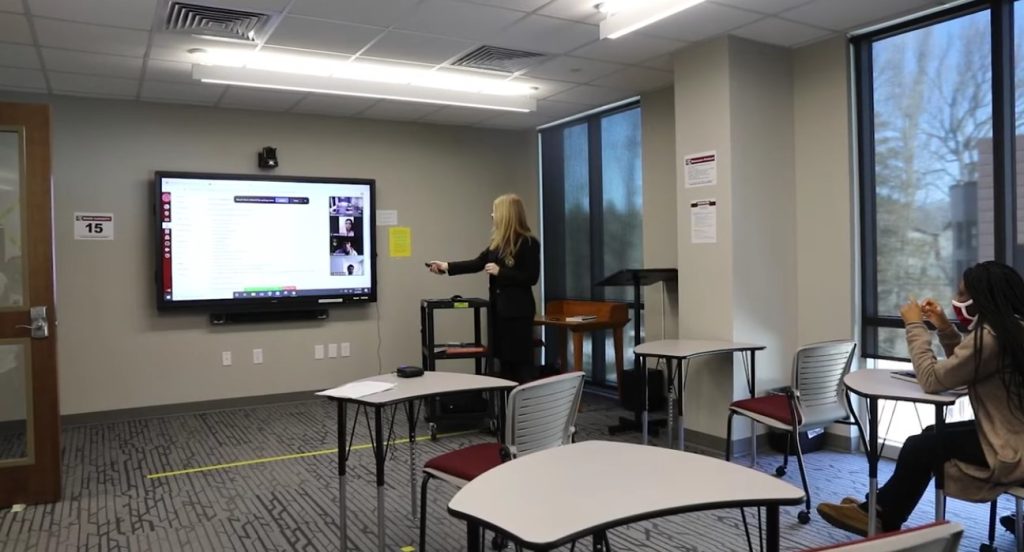 Elevating Learning Experiences with State-of-the-Art Tools
At Rosemont College, traditional learning takes a back seat, and interactive, tech-enabled learning comes to the fore. Fueled by Haverford Systems, classrooms now embrace interactive whiteboards, collaborative technologies, and hybrid-learning readiness. Such innovative environments are not far-fetched science fiction concepts but an integral part of our education system, stimulating creative thinking and problem-solving skills among students.
Also noteworthy is the Spectrum Flex furniture, adorned in university hues. Optimally designed for enhanced interaction and student engagement, it provides an unobstructed view of interactive touch-screen Sharp Aquos Boards.
Lecture Capture Systems: A Step Ahead in Learning Process
Have you ever wished to revisit lectures for crucial points? The PTZOptics advanced pan, tilt, and zoom cameras integrated with lecture capture systems at Rosemont make it a possibility. Now, learning is adaptable to your pace and space, enabling improved comprehension and information retention.
The distance learning scenario at Rosemont is equally effective. Thanks to PTZOptics cameras, wireless headsets, and handheld microphones, geographical barriers are a non-issue, extending the classroom experience to students' homes.
A Showcase of Advanced Meeting Spaces
A building at Rosemont College, freshly renovated, now stands as a testament to Haverford Systems' ability to transform spaces. Outfitted with state-of-the-art AV equipment, the room functions as a hub for important gatherings, enabling Rosemont College to interact with global experts seamlessly.
The configuration includes a Zoom Room with an iPad for wireless meeting commencement. Equipped with boundary table microphones, a 98" Planar flat panel display, a PTZOptics camera, and concealed pendant speakers, this space exudes a sophisticated aura of tech advancement.
Introducing the Architect of Audio-Visual Excellence: R.T. Chalfant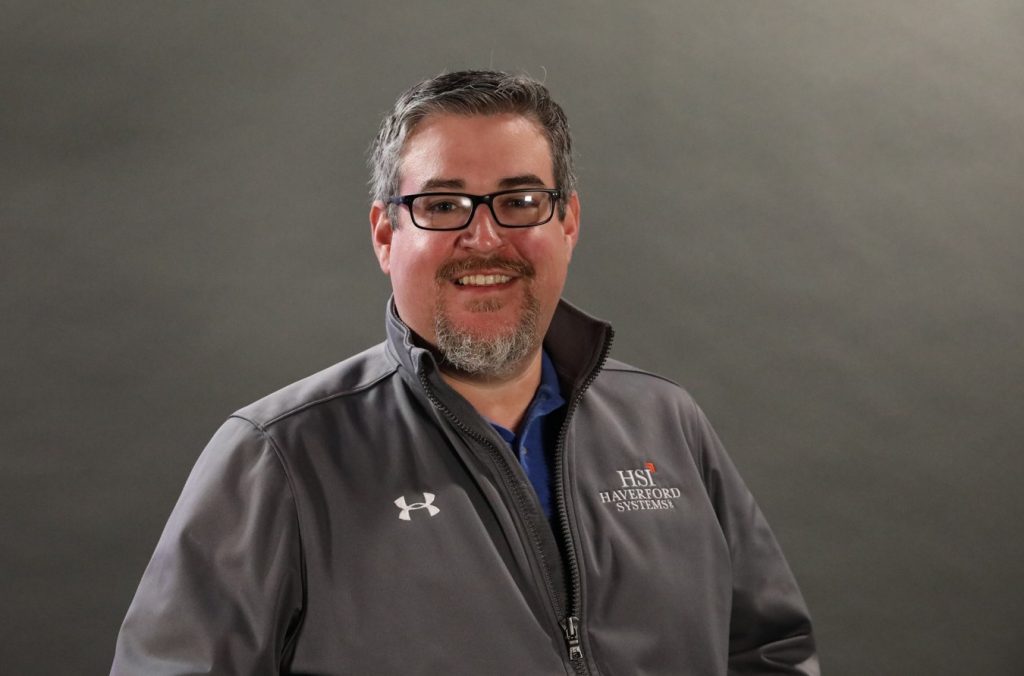 The driving force behind Haverford Systems is R.T. Chalfant, an Account Manager with a fervor for aiding educational organizations, including Rosemont College. Born and raised in West Chester and an Earlham College alumnus, R.T. adeptly understands customer requirements and converts them into practical design and integration solutions.
In his personal life, R.T. enjoys family time, sports, golfing, camping, and seaside trips.
Steering Future Learning with Haverford Systems
Haverford Systems' partnership with Rosemont College is charting new courses in futuristic learning. They have created an ecosystem that extends beyond traditional education, making Rosemont's academic journey thrilling and transformative.
With R.T. Chalfant and Haverford Systems at the helm, are you ready to embrace the future of learning as Rosemont College did? Their journey has had a transformative impact, and they invite you to be a part of it.
About Haverford Systems, Inc. Haverford Systems, Inc., a pioneering force in audio-visual integration, amalgamates innovation with pragmatic solutions. For over three decades, we have served as the bridge between cutting-edge technology and effective communication. We are more than service providers—we are partners in molding the future. We are committed to delivering quality, innovation, and customer satisfaction, extending our services to various sectors including corporate offices and educational institutions like Rosemont College. From revamping a meeting space, enriching a learning environment to overhauling an entire facility, Haverford Systems, Inc. is your trusted partner. For further information, book a meeting with us today!