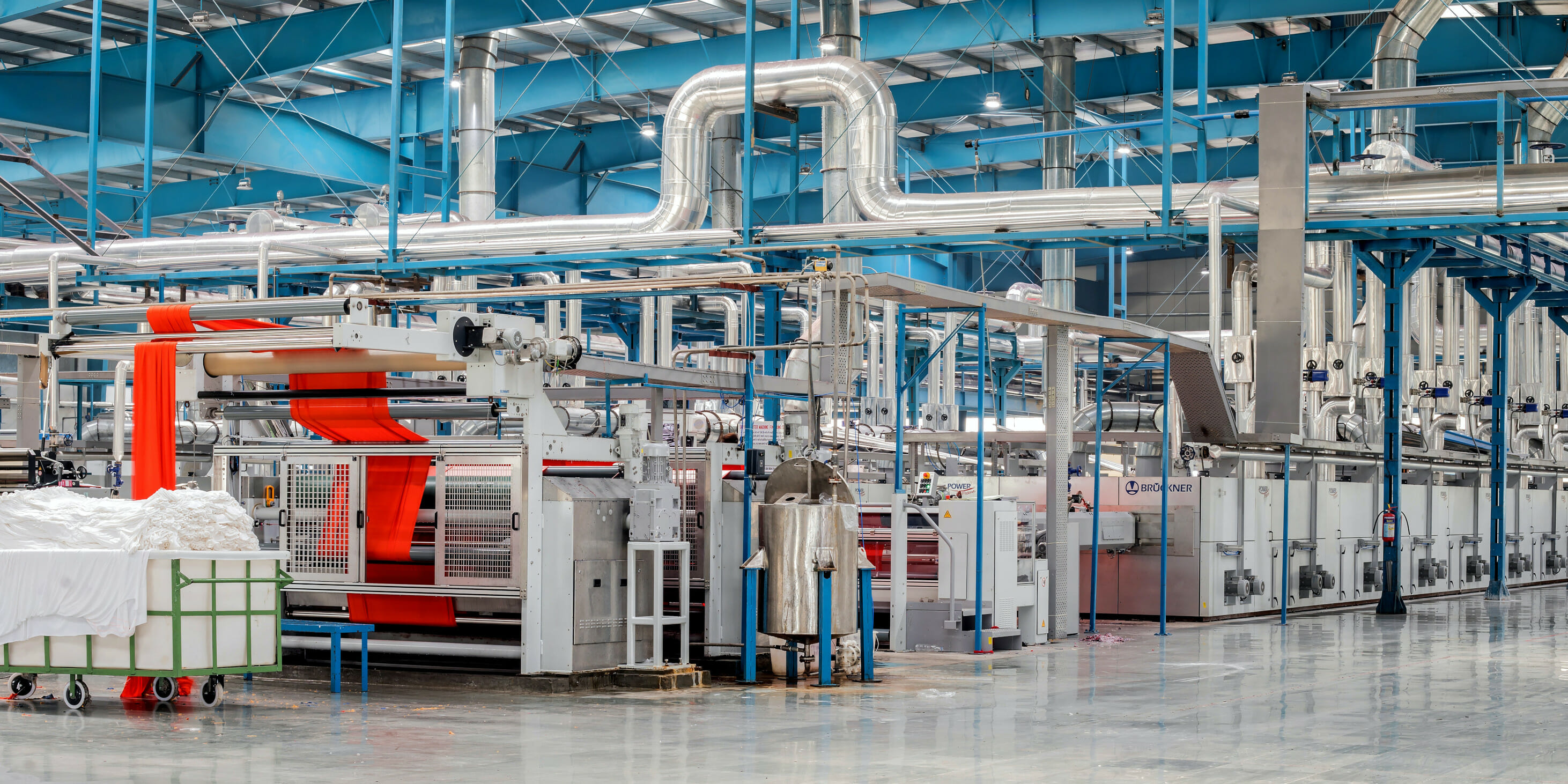 Even Off the Factory Floor, Tech Abounds: A Manufacturing Case Study
Manufacturing facilities are no strangers to technology and advanced machinery and systems designed to create, transport, and manage all matter of goods. Equally important are these facilities' technology that's aimed at helping workers communicate, stay safe and secure, and train and educate others.
Haverford Systems has helped to outfit manufacturers with high-tech surveillance technologies and with other equipment to enhance communication and even presentation abilities. Below are just a few examples of the technology and systems that Haverford has installed for various Pennsylvania manufacturers in industries including food services, commercial and residential construction materials, and technology manufacturing.
A custom customer experience
You might think of heavy machinery and industrial conveyor belts first when picturing manufacturing facilities. But many manufacturing centers include more traditional offices and visitor centers on their campuses as well. At several "Customer Experience Centers," Haverford has outfitted buildings and rooms with the right tech and displays needed to showcase these companies' products, services, and latest offerings.
Large spaces, and sometimes entire buildings, where customers and partners can visit to learn more about a companies' offerings often include conference rooms, auditoriums, outdoor spaces, and other areas where Haverford offers AV solutions. Among such areas, we've installed flat-panel displays for digital signage and large LED video walls for events.
Audio-visual capabilities can also be greatly enhanced with touch video walls for collaborative meetings. In lobbies, video walls can create an especially stunning effect; one video wall that Haverford installed for a manufacturer wrapped around a lobby corner for an extra wow factor!
Better conference centers and capabilities
Conference rooms are also in need of AV equipment that can easily support video conferencing, audio needs, and other features. For some manufacturers, Haverford has designed high-end BYOD (Bring Your Own Device) AV systems that include video walls, wireless table microphones for audio and video conferencing, ceiling speakers, and touch panel control systems for managing AV systems, lighting, shades, and more. There's no doubt that such rooms contain lots of modern technology, and Haverford can also help with training and support for all of that new gear.
Modern conference rooms and audio-visual technology can do so much more than just put on a great show. Our touch panels and control systems offered can integrate with web conferencing applications like MS Teams, Webex, and Zoom to provide a simple one-touch-start feature for your meetings and video conferencing. Additional features like LED indicators outside of each room can display if and when rooms are occupied and reveal a room's occupancy schedule.
Video conferencing and web conferencing abilities are also essential, especially as so many companies continue to operate in more remote capacities. In one larger conferencing space, Haverford designed a web and video conferencing system that permitted the customer to live stream events to their local broadcast studio, to social media, and to their internal website. Providing such streamlined capabilities involved synchronization of various (yet still user friendly!) technologies, including: PTZ cameras, mixing software, hanging ceiling microphones, a touch control system, a podium, and large fixed frame screens with bright laser projectors.
Enhanced paging and surveillance systems
In addition to manufacturing companies' headquarters, distribution facilities can also require video surveillance systems, paging systems, and other technical support that Haverford provides. Paging systems that feature tones to indicate break times, facility-wide announcements, and other events can provide simple means of facility-wide mass communication. Such systems can also integrate with phone systems and even play music.
Haverford Systems has also helped with installing video surveillance for large global manufacturing companies that have campuses around the world. We can help to make the technological recommendations needed in terms of choosing equipment and also deciding on its placement, use, and other aspects. We work with companies like Arecont, Axis, and Exacq Technologies that provide the latest and best in video surveillance gear.
Also, keep in mind that size won't be an issue. We have worked with small warehouses to install paging and video surveillance systems and facilities that are up to 2 million square feet!
Services to suit your needs
Haverford Systems has had the benefit of working with so many companies and organizations across varying industries. Our experts know what's needed to improve your AV needs for optimal video conferencing, live streaming, video surveillance, and other needs. If you're installing systems from scratch, contact us first so that we can provide support and answer any questions.
We invite you to learn more information about all of our services offered. We are experts in audio-visual installation, and we'd be happy to help with your next project!