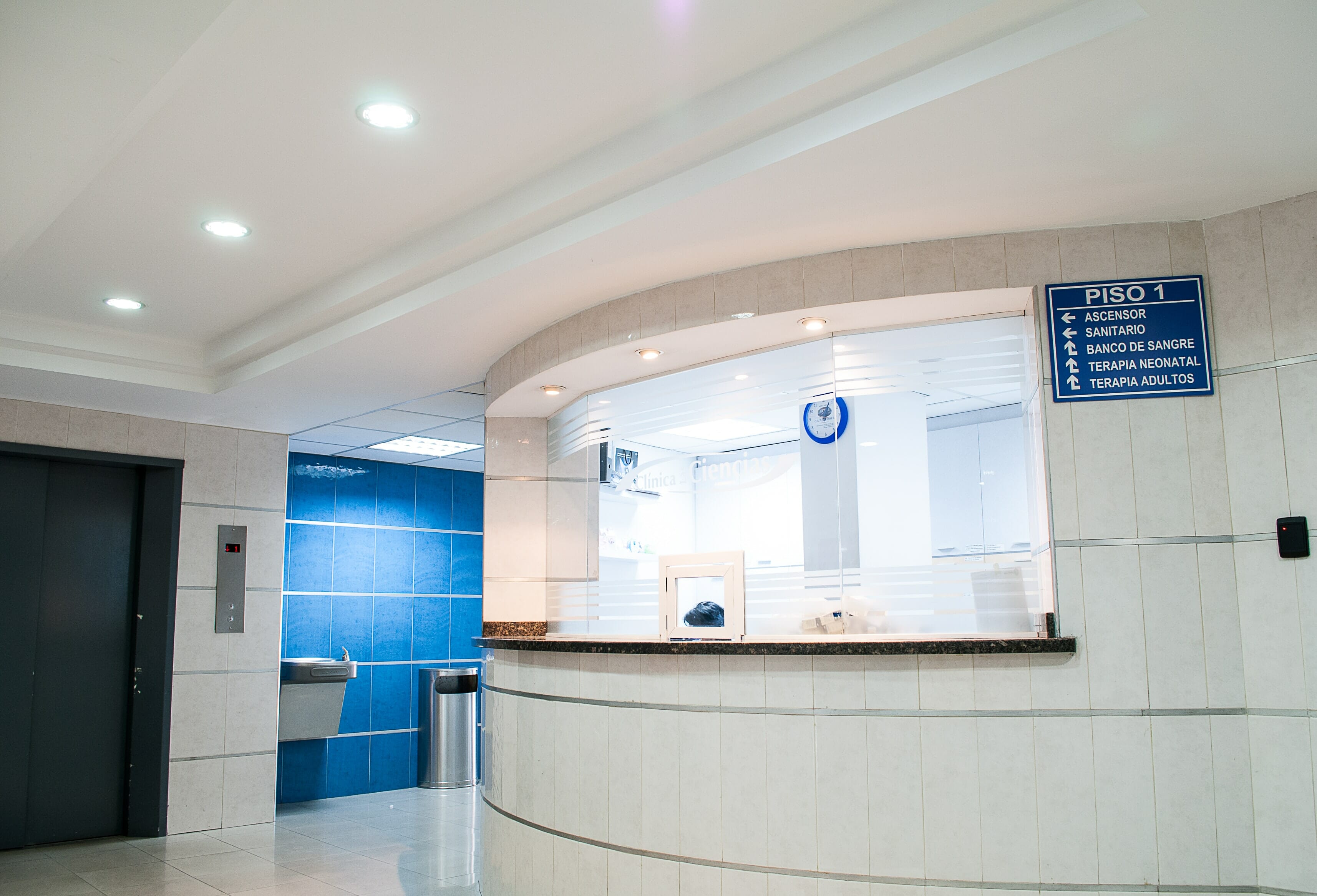 Case Study: Audio Visual Solutions for the Healthcare Industry
In today's dynamic healthcare environment, there are numerous applications for audiovisual technology. Now more than ever, healthcare companies, hospitals, and doctor's offices are turning to tools such as digital signage, sound masking, videoconferencing, and paging systems.
These tools have the potential to enhance patients' experiences, increase employee collaboration, better inform staff and patients, and make it possible to provide care to more people.
Philadelphia-area audiovisual installation company Haverford Systems Incorporated has worked with many area healthcare facilities to design and install cutting-edge systems to improve how they deliver healthcare. Read on to see how we partnered with local hospitals and how we can help you!
Digital Signage
Digital signage can help spruce up the interior of a medical facility and, more importantly, provide important information to employees and patients. Digital displays can help new patients navigate a hospital's geography, announce visitor restrictions, and, when appropriate, display a patient's status for loved ones who are anxiously awaiting updates.
For a local veterans affairs hospital, Haverford Systems designed and installed a digital signage system using large flat panel displays that allows entering and exiting staff and veterans to view the day's schedule.
Web Conferencing
Today, web conferencing is truly essential in healthcare settings. It allows doctors to train with medical experts from anywhere in the world, permits colleagues to communicate without using valuable time to travel, and is indispensable for telehealth, which is growing exponentially.
According to the CDC, during the first quarter of 2020, the number of telehealth visits increased by 50%, compared with the same period in 2019.
At the VA Hospital, Haverford Systems designed Microsoft Teams and Cisco video conferencing systems. These setups serve multiple purposes, including affording veterans in a remote location a way to communicate with staff at the main hospital.
The customized setup included PTZ cameras, ceiling microphones, Barco Conference wireless presentation designs, and large flat panel displays, all devised per the VA IT department's network security requirements.
At a Tower Health hospital in Chestnut Hill, Haverford revamped a boardroom with a new conferencing and presentation system, including a powerful Epson projector, a new 119" electric screen, and PTZOptics cameras. The Shure wireless microphone system includes two hand-held mics, a wireless lapel microphone, and four boundary mics so that leaders and participants can move freely throughout the large room and still be audible to in-person and virtual team members.
State of the art presentation tools
The leadership of another Tower Health hospital in Coatesville was seeking assistance to modernize classroom spaces for more effective nurse education and to upgrade the auditorium's outdated A/V system.
Haverford Systems tailored a system to suit the hospital's needs for each space. In the first classroom, the hospital hopes to eventually add an interactive display board. To prepare for this eventuality, Haverford installed an 80" display with the option to upgrade to an interactive display at a later date.
In another room, which is used both as a meeting space and a classroom, Haverford Systems' setup includes a mounted Epson projector with a Da-Lite recessed ceiling screen, allowing the room to be easily transformed when the screen is retracted.
Audiovisual installation experts for healthcare facilities
Haverford Systems is an experienced audiovisual installation company serving the Philadelphia area. In addition to those described above, we provide numerous services for hospitals, doctors' offices, and healthcare companies, including sound masking to help organizations comply with HIPAA regulations, paging and mass communication systems, electronic message boards for nursing stations and patient rooms, and telehealth technologies.
Contact us today to find out how we can enhance your healthcare facility.