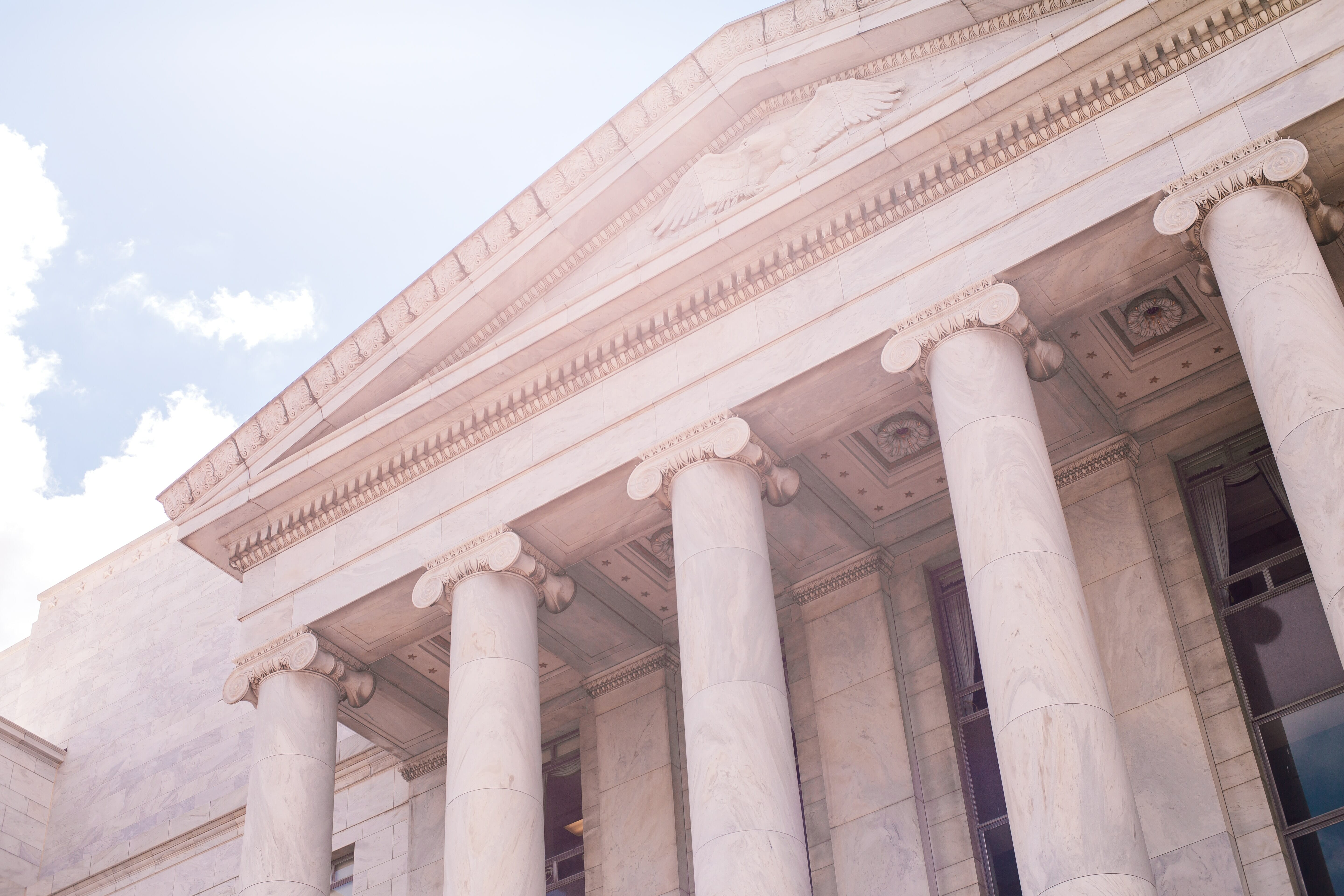 Case Study: Government Institutions and Audiovisual Solutions
As is the case in most industries today, state and local governments need to keep up with technology trends to provide their customers — in this case, the citizens — with the best possible service.
Citizens want their public officials to provide them with access to around-the-clock government services. Cutting-edge audiovisual equipment can do all of this and more.
Philadelphia-area audiovisual installation company Haverford Systems Incorporated partners with local governments to create solutions that can streamline emergency operations, improve community engagement, allow employees to work remotely, and enable leaders to hold virtual or town hall meetings. Our extensive expertise as custom integrators means we can create and install systems for any size room.
Read on to find out how Haverford has collaborated with government facilities in the Philadelphia area and how we can work with your team.
A Southeastern Pennsylvania county's integrated emergency operations center
As a certified AV technology integration company, Haverford can provide large video walls and live streaming systems for use in the event of an emergency. County officials turned to Haverford as they sought ways to modernize their 911 Center to create a more effective system that is integrated to display live stream broadcasts from the building's conference room.
Haverford Systems designed a dynamic system for the 911 Center, including large video walls and Crestron touch panels that allow operators to view many inputs at one time, including live traffic, weather, and TV feeds, as well as their internal emergency status software. The touch panels do away with piles of remote controls and cluttered wall switches and provide users with a simple way to control all technology from the command center.
The emergency operations center is connected to the building's multipurpose area where the county frequently holds press conferences, allowing officials to broadcast those events on the video wall in the emergency operation center. Two side-by-side projectors display content on a large screened wall for those who are watching from the actual multipurpose room.
With Haverford's assistance, county officials recently upgraded that room's audiovisual set up with cutting-edge technology for live streaming, including pan tilt zoom (PTZ) cameras by PTZOptics, microphones that are connected to a custom PC, and Microsoft Teams and vMix software.
For newly-hired 911 call center employees, Haverford equipped the county's training rooms with AV systems that deliver training using internal software applications and desktop displays.
A Southeastern Pennsylvania city's cutting-edge conference room
Staff from this local city employed Haverford to design state-of-the-art audiovisual solutions for their conference rooms. For the bring-your-own-device spaces, Haverford created a setup that enables presenters to connect wirelessly so they can display their content and initiate web conference meetings.
Other features of the updated conference room include  Barco Conference ClickShare CX-50, a wireless conference system that allows teams from various locations and remote employees to collaborate, Vaddio ceiling mics to avoid a gaggle of wires and free up space on conference room tables, and electronic pan-tilt-zoom (EPTZ) cameras by PTZOptics with "auto framing" which allows users to initiate a mode that automatically uses EPTZ functionality. 
Crestron room schedulers installed outside each conference room tell team members when a room is occupied and allow them to reserve rooms for future use from an app or desktop.
Other technologies that Haverford has experience with that can enhance your government facility include:
• Video surveillance systems for streets and buildings —

The Haverford team has designed and installed many video surveillance systems in the local area. Our highly skilled technicians can help identify the right system for your location and integrate video surveillance servers.

 

• Sound masking and paging systems —

Sound masking systems protect employees' privacy in open office areas and block extraneous noise, thus minimizing distractions and improving productivity. We can design IP controllable sound masking systems that also allow users to play music or page employees and government officials or alert team members in the event of an emergency.

 

• Townhall web conferencing and live streaming systems

— Haverford can help integrate cameras, microphones for the dais and lectern, PCs, and displays and software to maximize engagement in this type of room. We will provide on-site training to show your team how to conduct meetings remotely when you have some virtual and some in-person participants.

 
Haverford systems Incorporated has 30 years of experience providing audiovisual solutions for Philadelphia-area customers. Schedule a meeting with us today to find out how we can help design affordable, user-friendly, audiovisual solutions for your government facility.