Crestron Flex
A video conferencing solution for successful collaborative meetings
The Crestron Flex enables video conferencing, content sharing, scheduling, management, and support integrated all in one platform with one goal in mind: Your organization collaborating at its best.
The Crestron Flex offers solutions for every space, be it a personal office, a small huddle room, or medium and large conference rooms. It has options for Microsoft Teams, Zoom, and can connect and present from any mobile device (BYOD). With a 360-degree mic pick-up and the ability to combine room scheduling with smart room controls, video conferencing, and wireless presentation, the Crestron Flex is the ultimate hybrid meeting solution.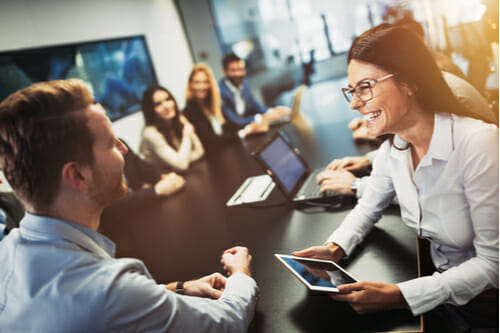 ---
To learn more about how Crestron Flex can help your hybrid meetings, download our free guide!
Just fill out the form below to get your copy.
Book a meeting with us today to learn more about what the Crestron Flex can do for you.